La potentielle carte de la saison 2 de Fortnite ayant fuité il y a quelques heures est bien fausse.
Mise à jour 17 h : La carte est bien fausse, comme nous vous l'annoncions plus tôt aujourd'hui.
---
Avec la nouvelle saison de Fortnite qui va pointer le bout de son nez le jeudi 20 février 2020, comme l'a affirmé Epic Games, tout le monde s'attend à d'importants changements. Et pour cause, depuis le trou noir du 13 octobre, le jeu a été très peu modifié et les joueurs commencent à se lasser d'avoir les mêmes armes, la même carte et l 'absence de nouveautés, quand bien même certains événements ont pu divertir la communauté.
Les joueurs veulent donc du changement et n'attendent qu'une chose : le mois prochain pour essayer la nouvelle saison et voir ses nouveautés. Mais selon une fuite, il est possible que la future carte de Fortnite ait été publiée sur 4Chan, un forum connu pour ses nombreux trolls. Dès lors, il est fort possible que les informations soient fausses, faites attentions aux fake news qui pourraient vour faire croire que tout cela est vrai !
La nouvelle carte de Fortnite aurait fuité sur 4Chan
C'est Shiina, dataminer Fortnite que l'on ne présente plus qui a posté l'information sur ses réseaux sociaux ce dimanche. Une potentielle carte de la saison 2 du chapitre 2 aurait fuité sur 4Chan, mais comme il est précisé sur le tweet, il faut se méfier de ce genre d'informations.
A possible leak of the upcoming Season 2 cinematic + map was posted on 4Chan. The pictures are super blurry, but that's nothing new when it comes to 4Chan leaks (lol).

In my opinion, the pictures are faked, but there is a chance that they are real.

(via @iOllekOW & @FortniteBR) pic.twitter.com/U524dVgD4q

— ShiinaBR - Fortnite Leaks (@ShiinaBR) January 26, 2020
Sur le tweet, on peut voir deux images :
une image très floue issue de la potentielle cinématique pour la nouvelle saison où l'on voit quatre personnages du jeu regarder en l'air, dans une atmosphère rose, ce qui pourrait laisser penser qu'il se passe quelque chose aux réacteurs de Steamy Stacks ;
un aperçu de la potentielle nouvelle carte où on peut imaginer que Steamy Stacks a été chamboulé, tout comme Misty Meadows et sûrement d'autres endroits de la carte.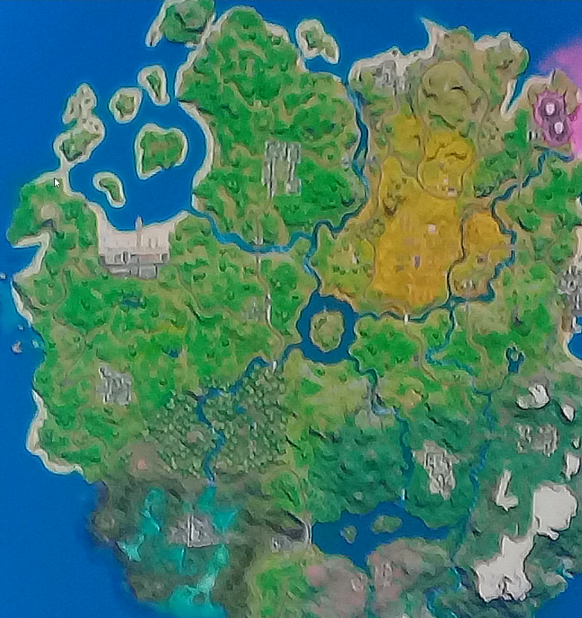 Et vous, que pensez-vous de cette fuite ? Pensez-vous que Epic Games pourrait apporter de tels changements à Fortnit ?
Pour rappel, cette information est à prendre avec la plus grande des précautions et est très certainement fausse. Mais comme toute information, elle est bonne à prendre car cela peut donner des idées aux joueurs !