Toujours très inspirés, les fans de Fortnite profitent pleinement de ce début de saison 7, et plus particulièrement du mode de jeu créatif, pour reproduire des cartes et lieux venant de tous les horizons !
Sorti hier avec le patch 7.0 et la saison 7, le mode de jeu créatif permet aux joueurs de profiter d'une île personnelle, sur laquelle ils peuvent faire ce que bon leur semble ! Ayant accès à de nombreux bâtiments et personnalisation, les joueurs ont eu l'envie de reproduire des lieux venant d'autre jeux-vidéo, ou même de séries TV !
Très connue sur son jeu, un joueur a reproduit à l'identique la carte de_cache de Counter Strike : Global Offensive ! En restant dans les FPS, un autre joueur a préféré s'attaquer à Rust, célèbre carte de la licence Call of Duty, alors qu'un autre a préféré reprendre Nuketown.
Comme si cela n'était pas déjà assez impressionnant, une personne a préféré se pencher du côté des séries télévisée, et a choisi de reproduire la ville « Alexandria Safe-Zone » depuis la série The Walking Dead.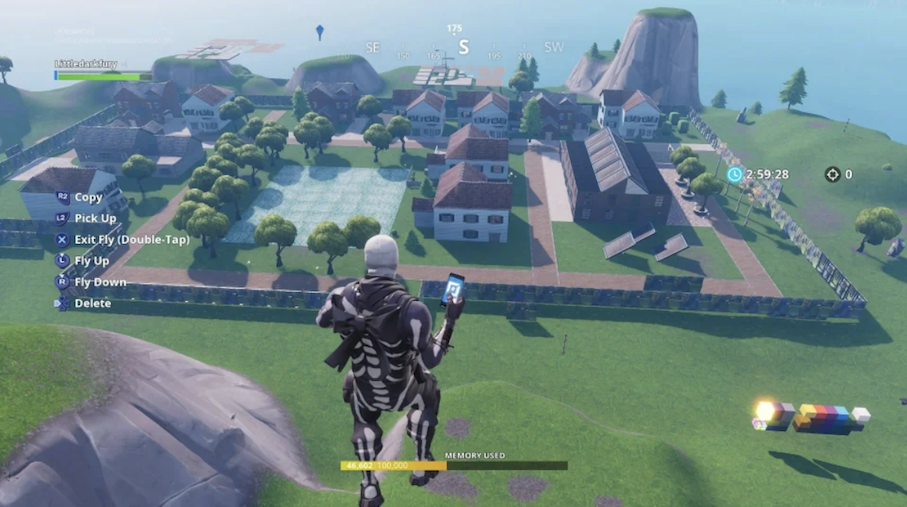 Pas de doute là-dessus, les joueurs de Fortnite ont une grande imagination et n'hésitent pas à se servir des outils mis à leur disposition pour créer. Si ces constructions ne seront probablement pas sélectionnées pour The Block, le concours créatif de Fortnite, à cause de leur taille, voir de telles créations pourrait donner envie à plus d'un de s'en inspirer pour entreprendre une construction unique !