Malgré le confinement, ZeratoR ne manque pas d'idée pour des événements et organise un marathon spécial sur plusieurs jeux !
Il y a environ une semaine, ZeratoR, annonçait qu'à ce jour la Z LAN, prévue pour fin avril était bien maintenue, malgré les mesures prises par le gouvernement pour lutter contre l'épidémie de Coronavirus. Parmi ces mesures, le gouvernement a également instauré un confinement effectif depuis maintenant une semaine. Pour occuper les nombreuses personnes restant chez elle durant cette période, ZeratoR a annoncé la création du « Marathonfinement », une serie de défis permettant de remporter des lots.
Le Marathonfinement de ZeratoR, dates et infos
Ayant commencé depuis dimanche 22 mars 19h, le Marathonfinement propose aux joueurs de réaliser, en stream, une série de défis sur de nombreux jeux différents. Découpé en trois phases, ce marathon comporte des jeux comme League of Legends, PUBG, Super Smash Bros. Ultimate ou encore Age of Empires 2, World of Warcraft et StarCraft 2 sans oublier GTA 5, Minecraft et Civilization 6. Les phases 2 et 3 débuteront prochainement, la date reste encore à être annoncée.
Comment participer au Marathonfinement ?
Pour participer à l'événement il faut tout d'abord se rendre sur le site https://marathonfinement.fr/ et se connecter en utilisant son compte Twitch. L'étape suivante est de bien s'assurer que les VODs sont actives sur votre chaîne. La troisième sera bien entendu de compléter les défis proposés directement sur le site officiel de la compétition. À noter qu'il est impératif que la totalité de la réalisation du défi soit streamé, mais aussi que la VOD soit disponible, pour valider le défi. Les gagnants seront les premiers à avoir terminé le défi.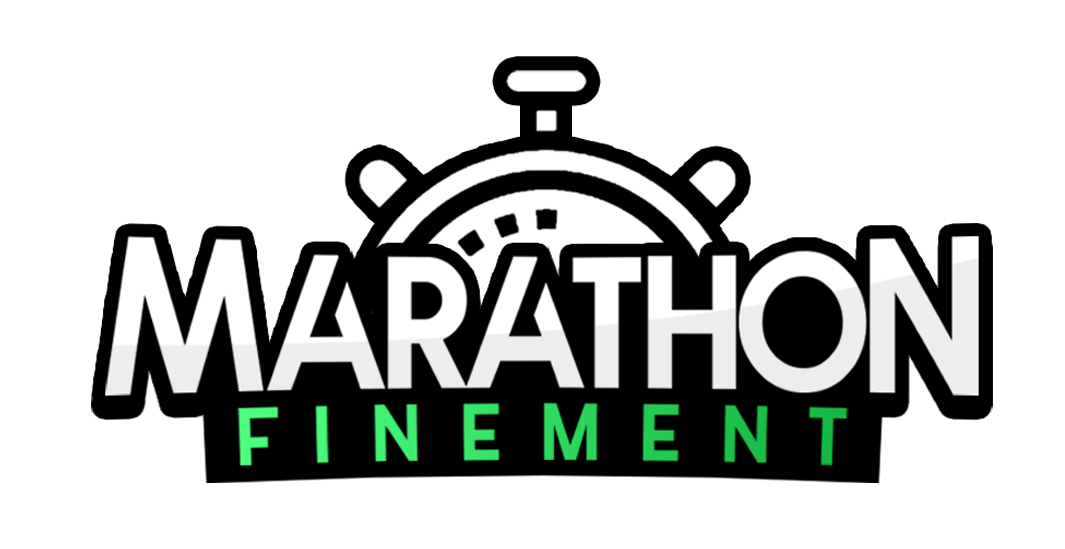 >>> Toutes les informations concernant les jeux et les défis du Marathonfinement se trouvent sur le site <<<
Que peut-on gagner avec le Marathonfinement ?
Différents lots seront offerts comme des chèques cadeaux Amazon, des abonnements pour les joueurs étant partenaire ou affilié Twitch, du merchandising Twitch... Les joueurs auront bien entendu le choix pour les lots. S'il s'agit d'un défi en groupe, chaque joueur recevra un chèque cadeau ainsi que le choix entre les abonnements Twitch ou du merchandising de la plateforme de streaming.
Pour plus d'informations sur les règles de la compétition, les différents jeux et défis disponibles n'hésitez pas à consulter le site officiel marathonfinement.fr.