Disponible officiellement à Singapour, un APK existe désormais pour installer Legends of Runeterra sur Android.
Si vous attendiez patiemment la sortie de Legends of Runeterra sur mobile pour occuper vos pauses déjeuners ou vos voyages dans le bus, l'attente est finie ! Le jeu de cartes de Riot Games a été rendu disponible à Singapour ce jeudi pour les utilisateurs d'Android. Très rapidement, des membres de la communauté l'ont installé et ont créé un fichier .apk afin que n'importe qui puisse l'installer.
Installer Legends of Runeterra Mobile via l'APK
Sur Reddit, dès l'annonce de la sortie de la bêta ouverte de Legends of Runeterra mobile à Singapour, un membre de la communauté a rendu disponible un fichier APK pour que n'importe quel joueur du monde qui utilise un smartphone Android puisse l'installer. Retrouvez le lien de téléchargement de l'application sur ce lien. Ouvrez le via votre smartphone pour lancer le téléchargement.
Il est possible que votre Smartphone refuse l'installation car l'application vient d'une source inconnue. Vous pourrez alors cliquer sur le bouton des paramètres pour l'autoriser. Vous aurez besoin d'environ 500 Mo disponibles sur votre appareil pour installer le jeu une fois que vous l'aurez téléchargé. Evidemment, il existe un risque en installant ce fichier APK à partir d'une source qui n'est pas vérifiée, bien qu'aucun des membres du forum ne semblent avoir eu le moindre problème. Nous avons essayé le jeu, et nous n'avons pas rencontré le moindre souci non plus !
Pour le moment, il n'existe pas de version disponible pour iOS, il faudra donc continuer de patienter pour les utilisateurs d'iphone !
Une expérience de Legends of Runeterra similaire sur mobile et sur PC
Puisqu'il n'existe pas de « region lock » sur Legends of Runeterra, il est possible de vous connecter sur votre compte Riot sur cette version APK peu importe où vous vous trouvez. Au niveau du gameplay, il n'y a aucune différence, même en termes de présentation où le jeu reste très similaire. Puisqu'il avait été pensé comme un jeu mobile à la base au niveau de son design, ce n'est pas surprenant. Evidemment, vous profiterez encore de toutes les cartes disponibles sur votre compte.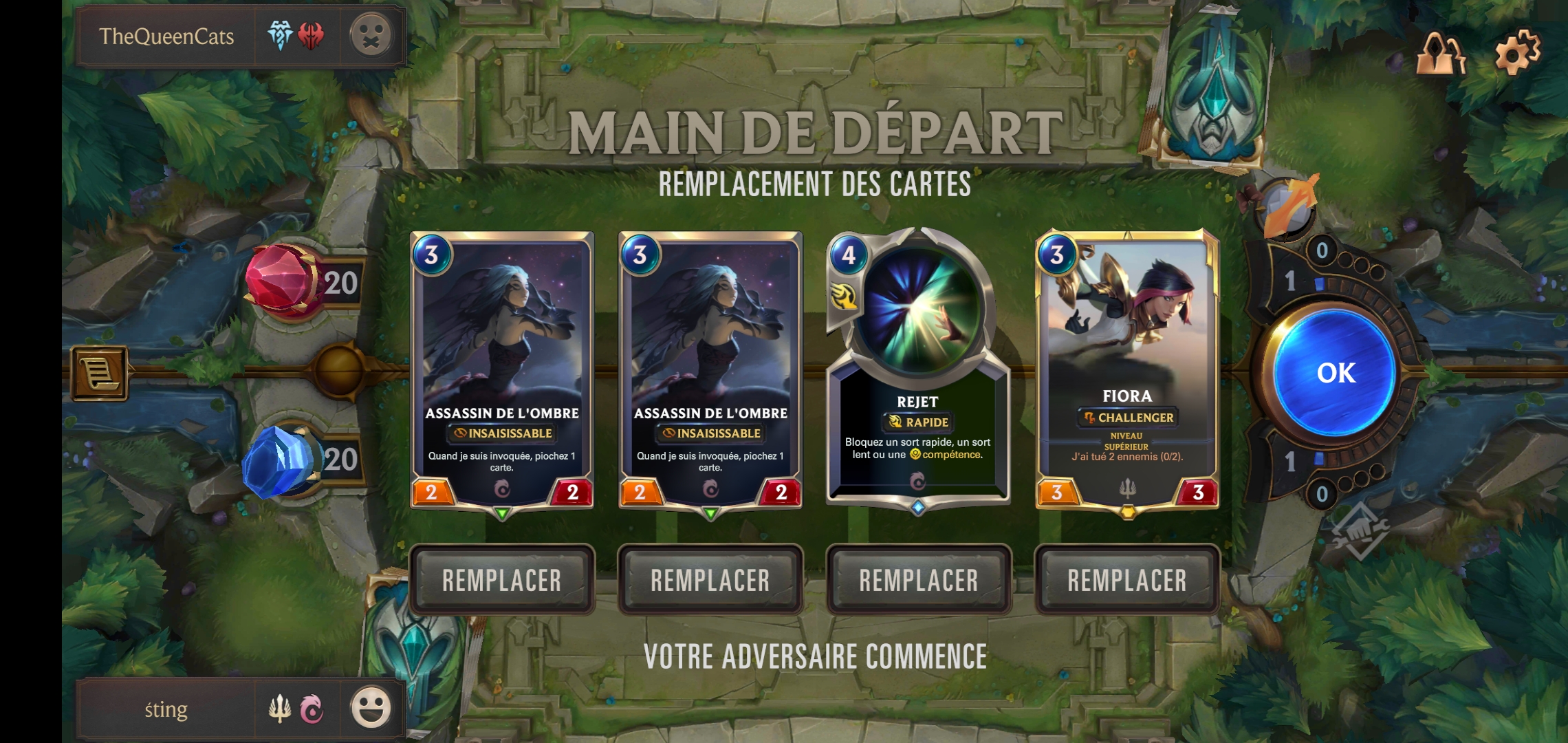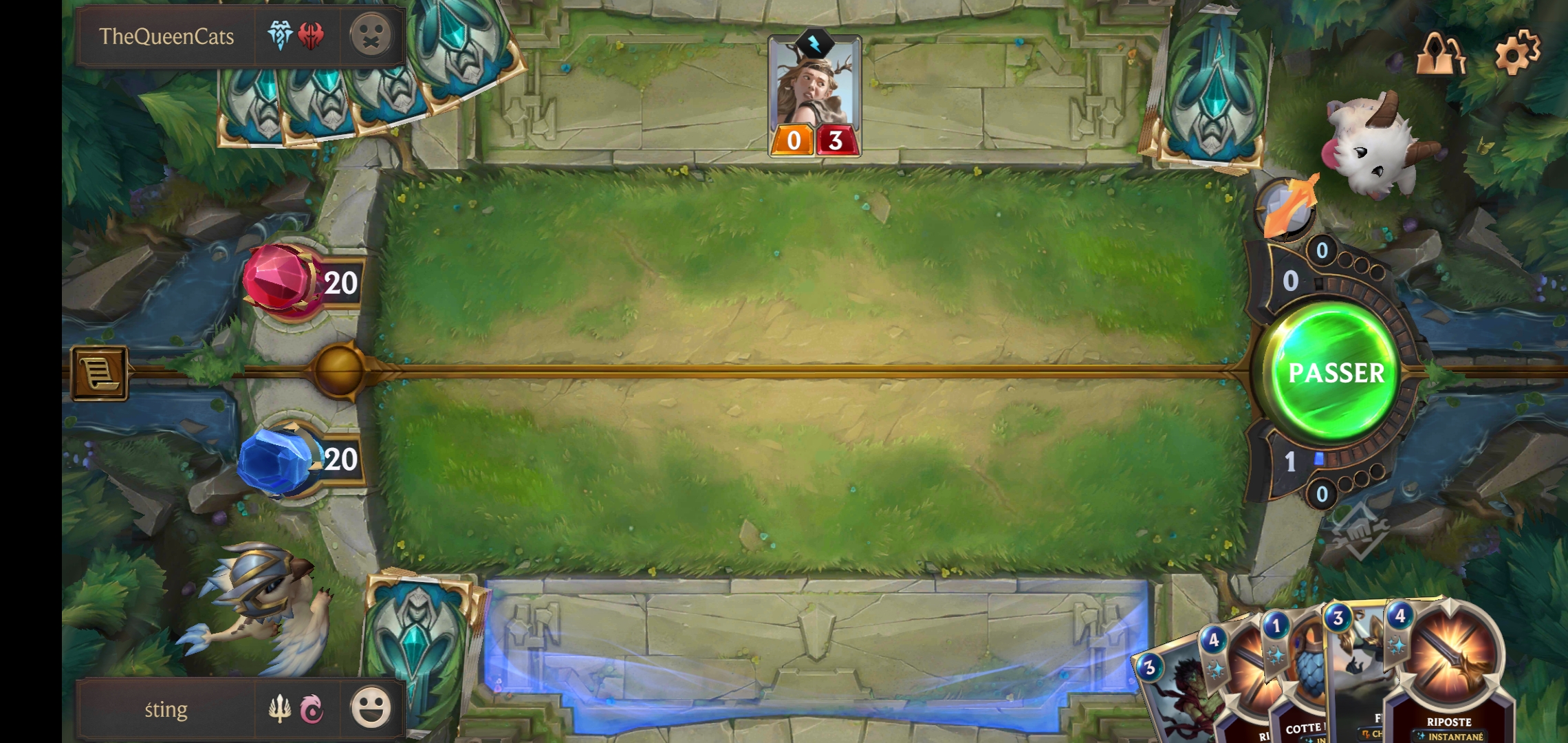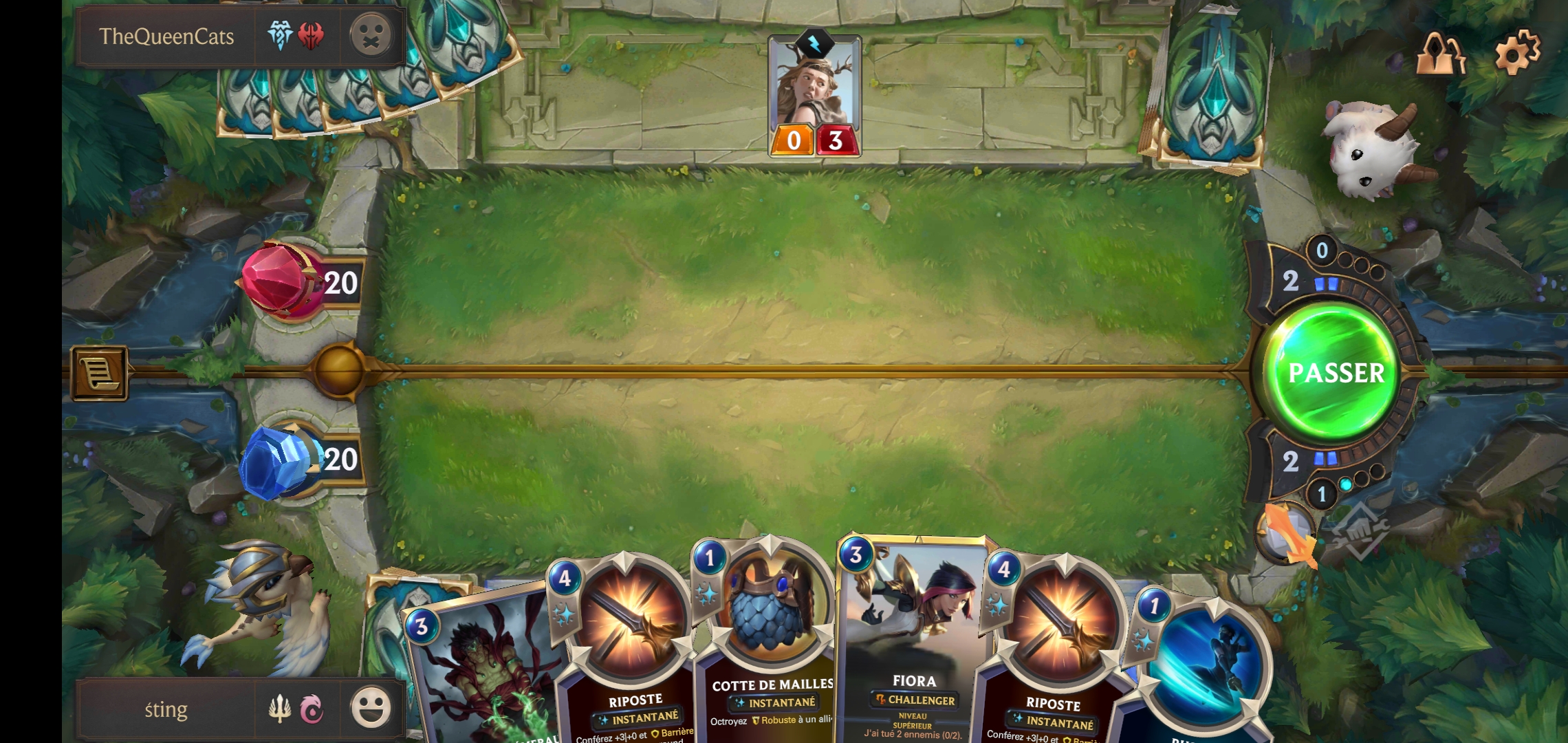 Pour l'instant, Riot Games n'a pas encore communiqué sur la sortie officielle de Legends of Runeterra mobile, mais celle-ci semble imminente puisque la bêta a déjà commencé à Singapour. En attendant, vous pouvez déjà y jouer sans vous inquiéter !