Avant de débuter votre aventure sur Legends of Runeterra, on vous propose quelques sites à connaître !
Avec la sortie de Legends of Runeterra, vous êtes à la recherche d'informations sur le jeu ? Vous êtes à la bonne adresse !
Comme pour TFT, on vous propose une liste de sites ou d'outils à connaître pour Legends of Runeterra. N'hésitez pas à nous indiquer dans les commentaires s'il en existe d'autres que l'on a pu rater !
Mobalytics, créateur de decks LoR
Comme sur n'importe quel jeu de cartes, on a parfois envie de simuler des decks et d'en créer via un simulateur (également appelé Deck Builder par les joueurs). Sur Mobalytics, c'est possible ! Le site regorge d'outils en tout genre pour créer vos decks avec toutes les cartes et vous proposera à la fin un code à rentrer directement sur le jeu pour l'essayer dans les vraies conditions !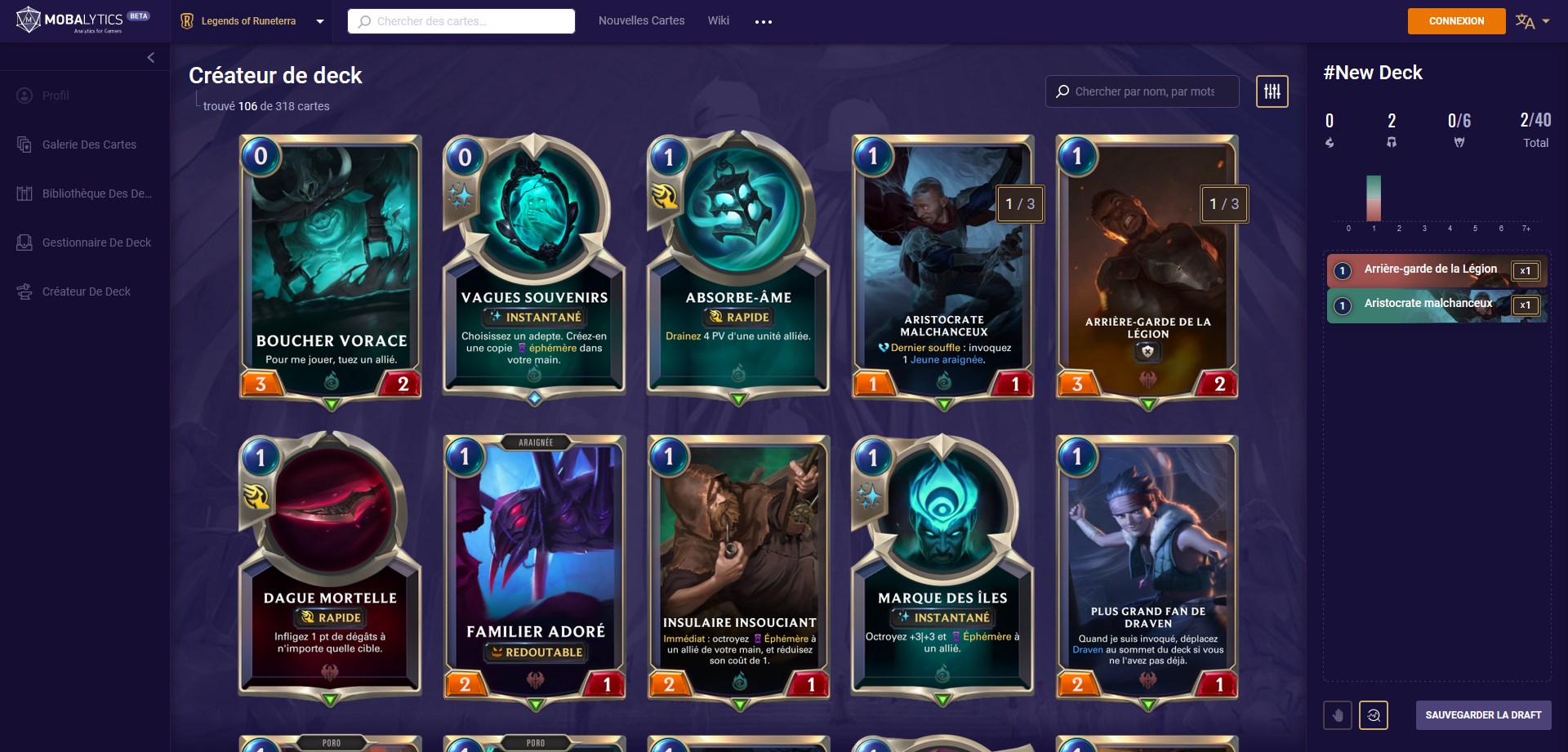 Mobalytics, deck tracker sur LoR
Mais ce n'est pas tout car Mobalytics vous propsoe aussi d'avoir un deck tracker directement intégré au jeu. Mais un deck tracker, qu'est-ce que c'est ? C'est tout simplement un logiciel à installer sur votre ordinateur qui permet de collecter et d'afficher certaines informations comme l'historique des parties, les données des decks joués et même une interface qui se superpose en jeu et qui affiche les cartes restantes dans le deck.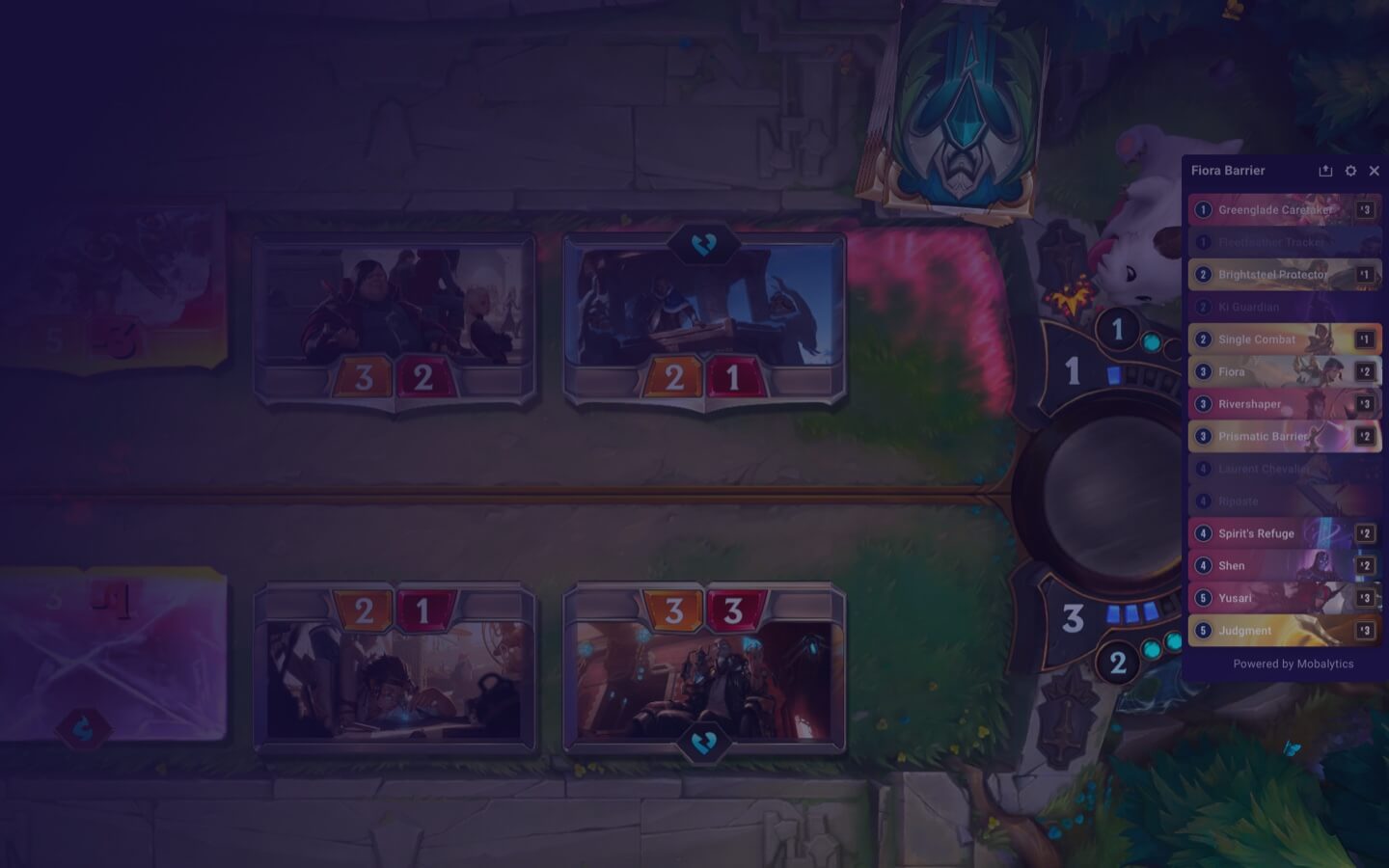 Le deck tracker présente la decklist sur un des côté du board de Legends of Runterra
Reddit et Discord : les lieux communautaires de LoR
Si vous êtes à la recherche de joueurs avec qui jouer ou bien échanger concernant le jeu, on ne peut que vous conseiller de vous rendre sur le Reddit officiel de Legends of Runeterra ou le Discord de Legends of Runeterra FR, créé par Riot Games. Pour en savoir plus, on vous conseille notre article dédié à Reddit & Discord sur LoR.
Breakflip afin d'avoir les meilleurs decks et suivre l'actu de LoR
Bien évidemment, on vous recommande de suivre avec intention notre activité sur le nouveau jeu de cartes de Riot Games. Vous pouvez retrouver sur notre site une grande quantité de decks, des articles présentant les nouveautés du jeu mais également l'actualité !