Lors d'une interview de Mamytwink, Blizzard a annoncé que le Joug-d'hiver reviendrait prochainement en tant que Champ de bataille épique au cours de l'extension Battle for Azeroth !
Alors que la BlizzCon vient tout juste de se terminer, une interview de Jeremy Feasel, Senior Game Designer, par Mamytwink.com comporte une déclaration intéressante pour les fans de JcJ. En effet, le Joug-d'hiver, apparu lors de l'extension Wrath of the Lich King, sera disponible en tant que champ de bataille épique !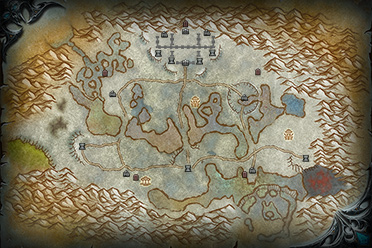 Le Joug-d'hiver opposait les deux factions pour le contrôle d'une zone de Norfendre (source : Blizzard)
Blizzard avait ainsi déclaré il y a quelques mois, qu'une distinction serait faite entre les champs de bataille classiques (Goulet de chanteguerre, Temple de Kotmogu etc.) et les champs de bataille épiques (Vallée d'Alterac et Île des conquérants). Le joug-d'hiver rejoindrait donc dans cette dernière catégorie. Blizzard a également évoqué que les choses pourraient évoluer en fonction des retours des joueurs. Peut-on donc s'attendre au retour d'autres zones similaires en tant que champs de bataille ?