Blizzard va déployer de nouvelles fonctions communautaires sur World of Warcraft pour le lancement du pré-patch de Battle for Azeroth.
Après avoir apporté de nombreuses modifications aux fonctions sociales de l'application Battle.net, Blizzard s'attaque aujourd'hui à World of Warcraft. C'est via le site officiel que les créateurs du jeu ont dévoilé une fonction permettant de créer et gérer une communauté via l'onglet Guildes et communautés directement en jeu, au lieu d'avoir à passer par Battle.net. Ces communautés seront différentes des guildes, et un joueur pourra appartenir à plusieurs communautés ainsi qu'à une guilde en même temps. Blizzard a également annoncé que ces nouvelles fonctionnalités arriveront avec le pré-patch de Battle for Azeroth.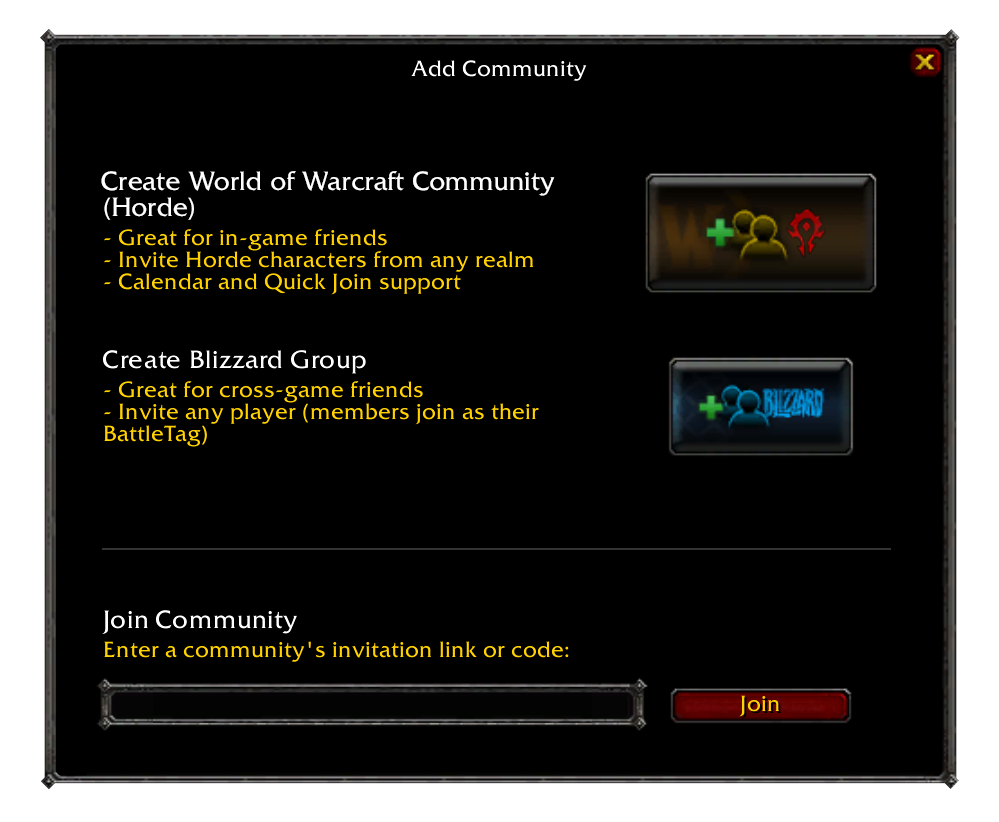 Cette nouvelle fonction permettra de créer ou rejoindre une communauté directement en jeu
Ces communautés regrouperont ainsi des personnages d'une même faction, peu importe leurs royaumes. Les communautés auront un calendrier propre, qui permettra d'organiser des événements. Elles posséderont également des canaux de discussions audio et écrits pour que les joueurs puissent discuter et jouer ensemble. Pour rejoindre ou inviter quelqu'un dans une communauté, il faudra envoyer un code ou un lien d'invitation comme sur Discord. Un historique de conversation sera également ajouté aux communautés mais aussi aux guildes.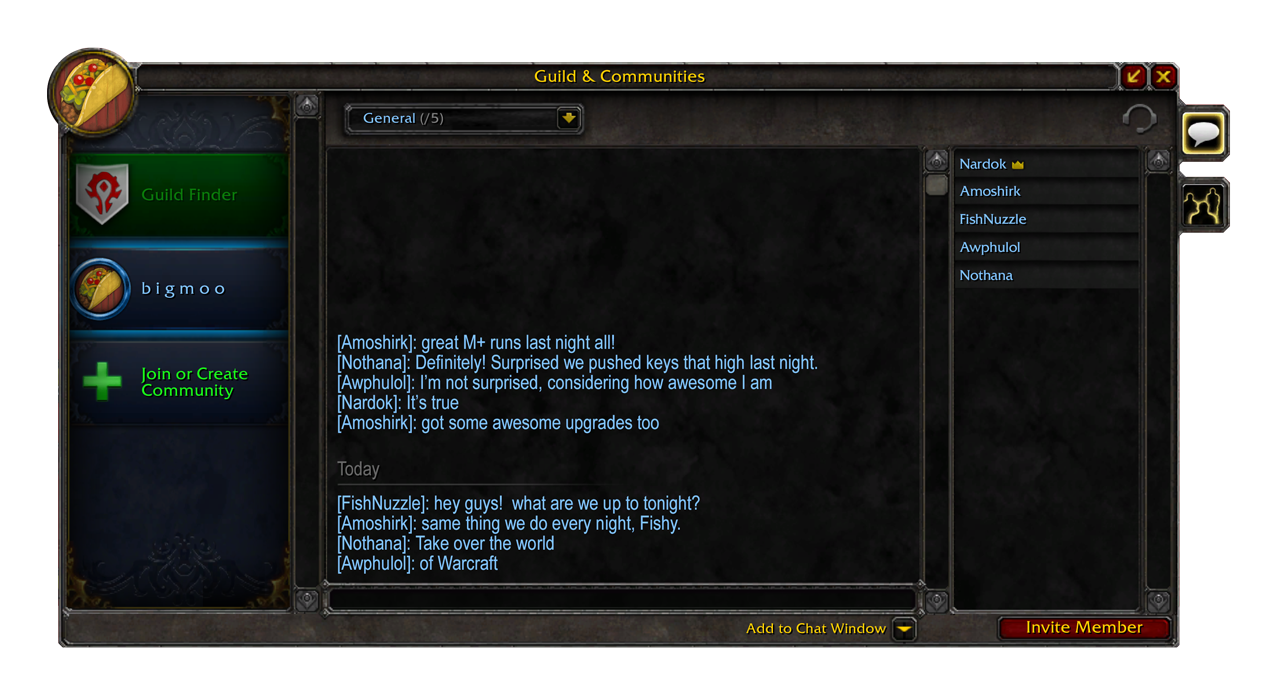 Les communautés permettront aux joueurs de discuter via divers canaux de discussions