Des joueurs de The Division 2 pensent avoir trouvé un easter egg concernant un nouvel opus d'Assassin's Creed qui se déroulerait à l'époque des Vikings. Et si Ubisoft préparerait une annonce d'un nouveau Assassin's Creed à l'E3 ?
La saga des Assassin's Creed a traversé de nombreuses périodes et après l'Egypte et la Grèce Antique, il se pourrait que les joueurs soient transportés à l'époque des Vikings. C'est en tout cas ce que laisse entendre un easter egg caché dans The Division 2, un jeu également produit par Ubisoft.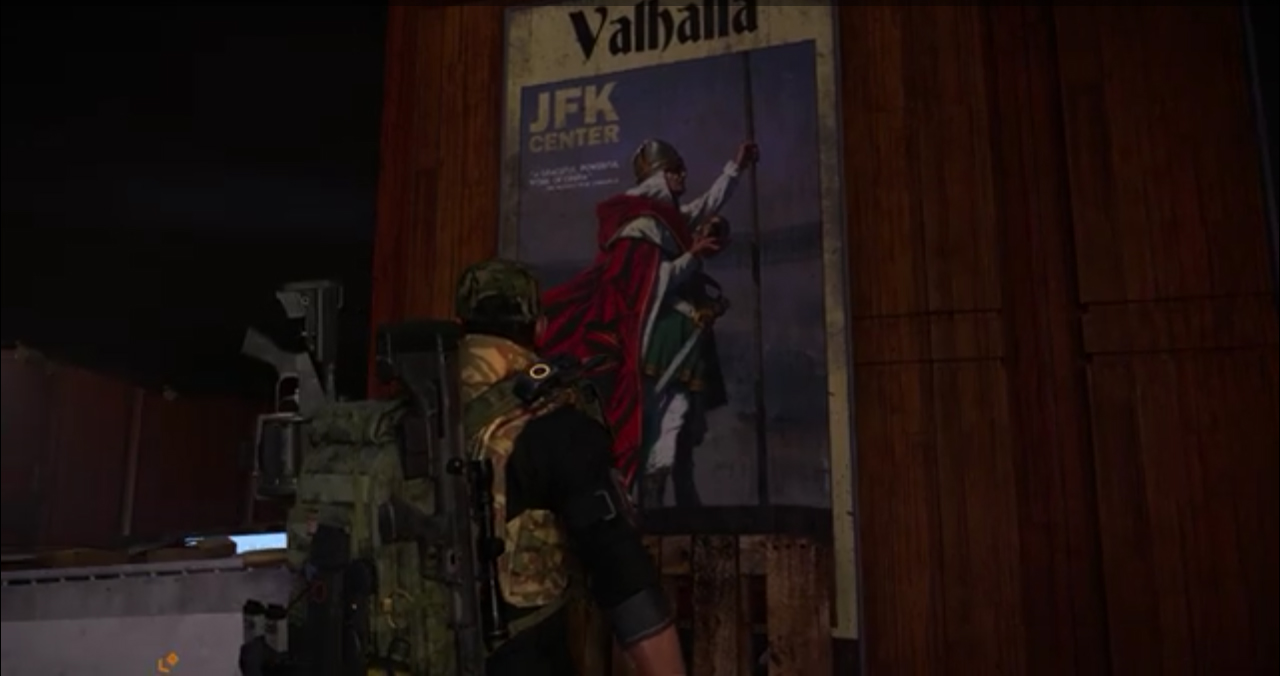 Le screen publié par AlifMorrisonudin
Ce Easter egg, trouvé par AlifMorrisonudin (source en anglais) est en fait un poster présentant un personnage portant une tenue similaire à la période des Vikings (tant l'arme que le casque). En outre, l'inscription « Valhalla » renvoie également à cette époque. Enfin, les fans pensent reconnaitre une Pomme d'Eden dans la main du personnage, symbole de la saga Assassin's Creed.
Cette théorie parait assez logique au vu du développement des précédents opus, d'autant que c'est une période plutôt à la mode depuis quelques années via notamment la série Vikings. Reste à savoir si Ubisoft fera une annonce à ce sujet lors de sa conférence au prochain E3 2019 qui aura lieu en juin (voir toutes les infos du salon).