Alors qu'ATLAS vient de lancer sa phase d'Early Access, vous vous demandez peut-être à quoi ressemble la carte du jeu de Pirate. Prévu pour 40 000 joueurs, le MMO dispose d'une énorme map composée de centaines d'îles !
Vous aimez l'univers des pirates ? Les films Pirates des Caraïbes sont parmi vos favoris (ou alors vous préférez des séries comme Black Sails) ? Grapeshot Games a pensé à vous en développant ATLAS, un MMO de pirate ! Si vous voulez découvrir plus d'infos sur le jeu, n'hésitez pas à vous rendre sur notre présentation détaillée du titre.
Que vous disposiez déjà du jeu ou si vous hésitez encore à l'acheter (30$ durant l'Early Access) voici notre guide sur la carte du jeu.
Présentation de la carte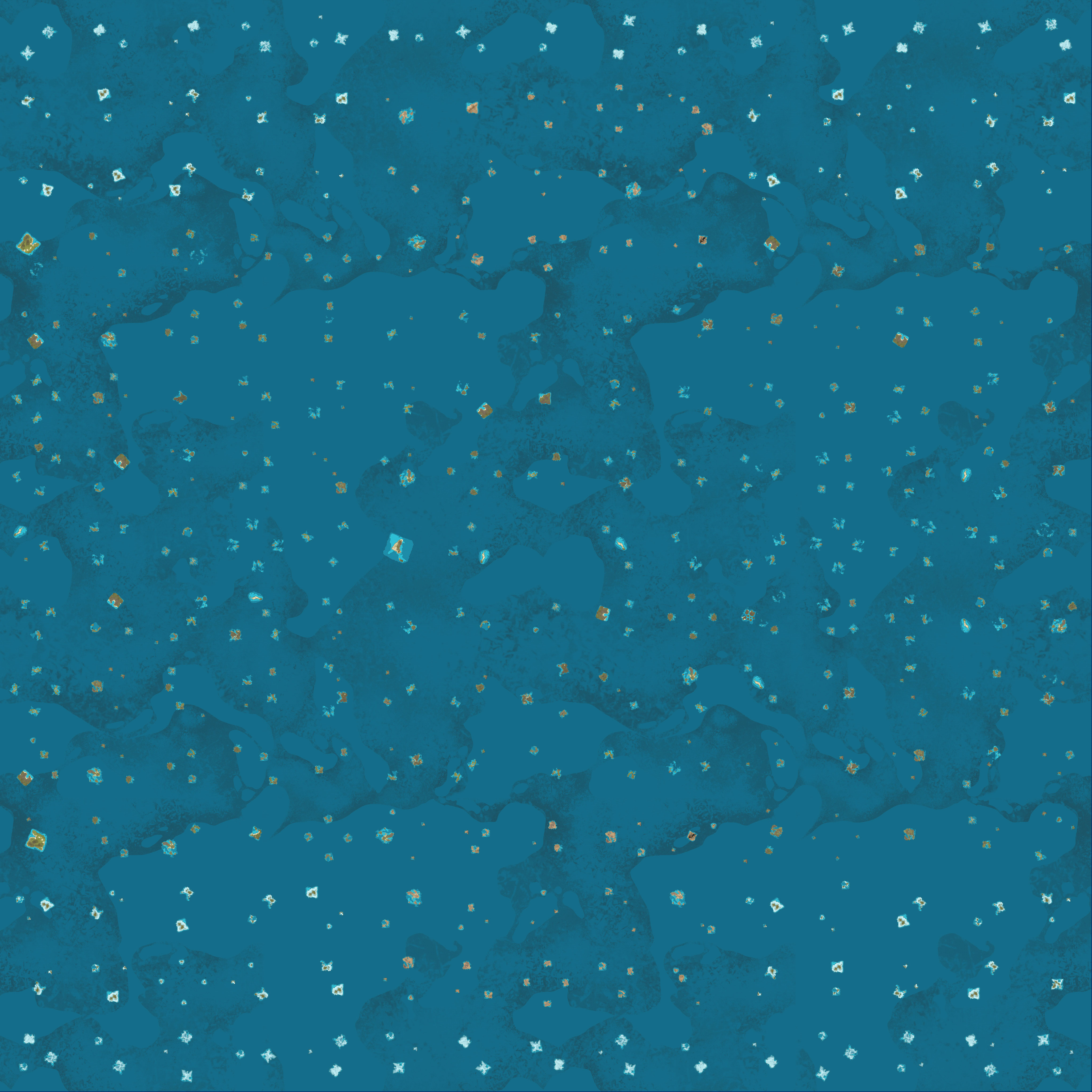 Cette carte a été réalisée par Wildcard (cliquez pour agrandir)
→ Vous pouvez également consulter cette carte intéractive.
La map actuelle d'ATLAS ressemble donc à une multitude d'îles et d'archipels, ce qui pourrait surprendre les joueurs puisque aucun grand continent n'est présent sur le jeu. D'après les développeurs, l'idée est de favoriser les déplacements et la vie sur un navire plutôt que de laisser les joueurs afk sur une grande île.
La taille de la carte
D'après les premiers testeurs du jeu, il faudrait environ 42 heures pour traverser en diagonale la carte et environ 30h pour passer d'Est en Ouest. A noter que la carte fonctionne plus ou moins comme un globe, c'est-à-dire que si vous traversez totalement la carte, vous apparaitrez à nouveau de l'autre côté.
Régions et climat sur la carte
Les développeurs ont conçu la carte avec comme idée d'avoir deux pôles au Nord et au Sud et une région plus tropicale au centre, à l'image de la Terre. Cela ne devrait pas avoir de grandes incidences au lancement du jeu mais il est probable que par la suite, ATLAS dispose de changements climatiques (et potentiellement des adversaires) liés à la zone géographique dans laquelle vous vous trouvez.
Fog of war et vision sur la carte
Il n'y a pas de Fog of war (brouillard de guerre) sur la carte mais votre visibilité est limitée à ce que vous pouvez voir en jeu. Pour autant, il sera possible d'améliorer cette vision grâce à votre sextant (l'outil de navigation utilisé à l'époque) mais également via des évolutions sur votre navire.