Activision a dévoilé des informations concernant les futurs ajouts à Call of Duty Mobile !
Avec les vacances de Noël, Activision a prévu beaucoup de nouveaux contenus sur Call of Duty Mobile ! Nouveaux modes, nouveaux skins, bref, tout un tas de choses que l'on va vous lister dans cet article.
Pour rappel, un Community Update a été posté il y a quelques jours sur Reddit, expliquant qu'une importante mise à jour allait arriver en janvier, sans donner véritablement d'informations. Selon les joueurs & dataminers, une nouvelle carte pour le Battle Royale devrait être disponible...
Nouveautés pour décembre dans COD Mobile
Sur Reddit, Activision a dressé une liste de tout ce qui va arriver sur le jeu en décembre, et même début janvier :
20/12 – 31/12 ~ Prop Hunt Mode & Challenge
20/12 – 26/2 ~ Hardpoint Mode & Challenge
20/12 – 29/12 ~ New BR Class Event – Trickster
20/12 – 02/01 ~ Holiday Draw
21/12 – ???? ~ Winter Raid Map released (MP)
23/12 – 31/12 ~ Holiday Spree (All Modes)
23/12 – 291/2 ~ Zombies party at the Circus (BR)
27/12 – 02/01 ~ Snipers Only Mode & Challenge
01/01 – ???? ~ Prop Hunt Mode Pt. 2 & Challenge
03/01 – 12/01 ~ New Scorestreak Event: MQ-27 Dragonfire
03/01 – 09/01 ~ Gun Game Mode & Challenge
PropHunt dans COD Mobile
Le ProHunt est bien connu de tous, ce fameux mode où l'on se transforme en objet et donc, on peut se cacher ! Ce mode est arrivé le 20 décembre dans COD Mobile et devrait être disponible plusieurs semaines puisqu'il n'a pour le moment pas de date de fin pour janvier.
Winter Raid
Cette carte est utilisée pour le mode PropHunt de COD Mobile mais elle est également disponible en multijoueur depuis le 21 décembre.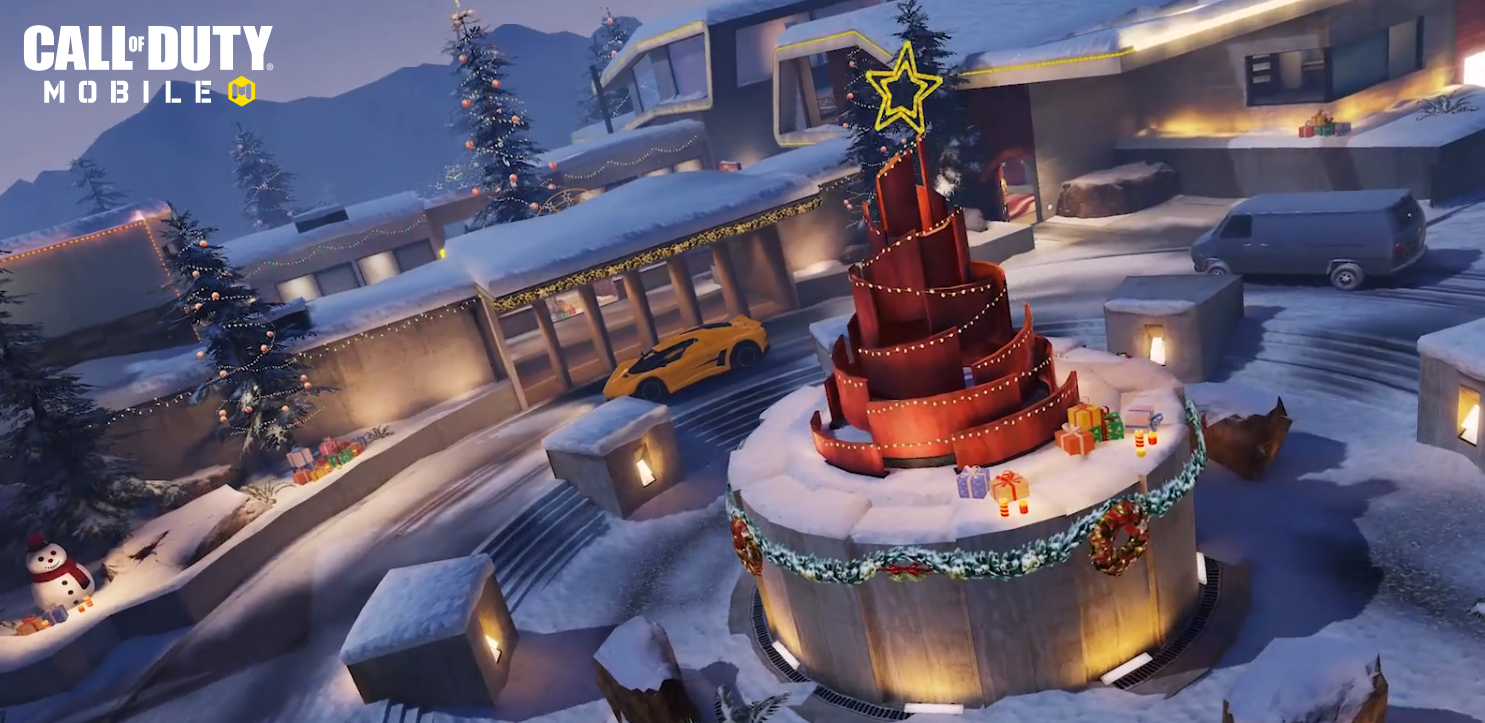 Pour plus d'informations, consultez le communiqué officiel.