Vous êtes nombreux à ne pas pouvoir lancer le tout nouveau jeu sur téléphone Call of Duty Mobile. iOS, Android, même combat, des problèmes sont rencontrés pour se connecter.
Nouveau mois et nouvelle sortie de jeu en ce mardi 1er octobre ! Quelques jours après la sortie de Mario Kart Tour par Nintendo, c'est au tour d'Activision de taper un grand coup en déployant son titre phare sur téléphone, Call of Duty Mobile. Ce jeu est disponible et jouable sur iOS et Android, après une phase de bêta restreinte.
Seulement voilà. Le jeu vient à peine de sortir et nombreuses sont les remarques des joueurs concernant l'accessibilité du jeu. Pour certains d'entre eux, il est impossible de lancer la moindre partie, car bloqué sur l'écran de chargement. Tandis que des joueurs partagent leur frustration sur Twitter, d'autres sont sur Reddit comme l'utilisateur BraveGrape.
Une fois le jeu téléchargé, les joueurs se retrouvent avec cet écran de chargement infini. Après quelques minutes, un message d'erreur apparaît.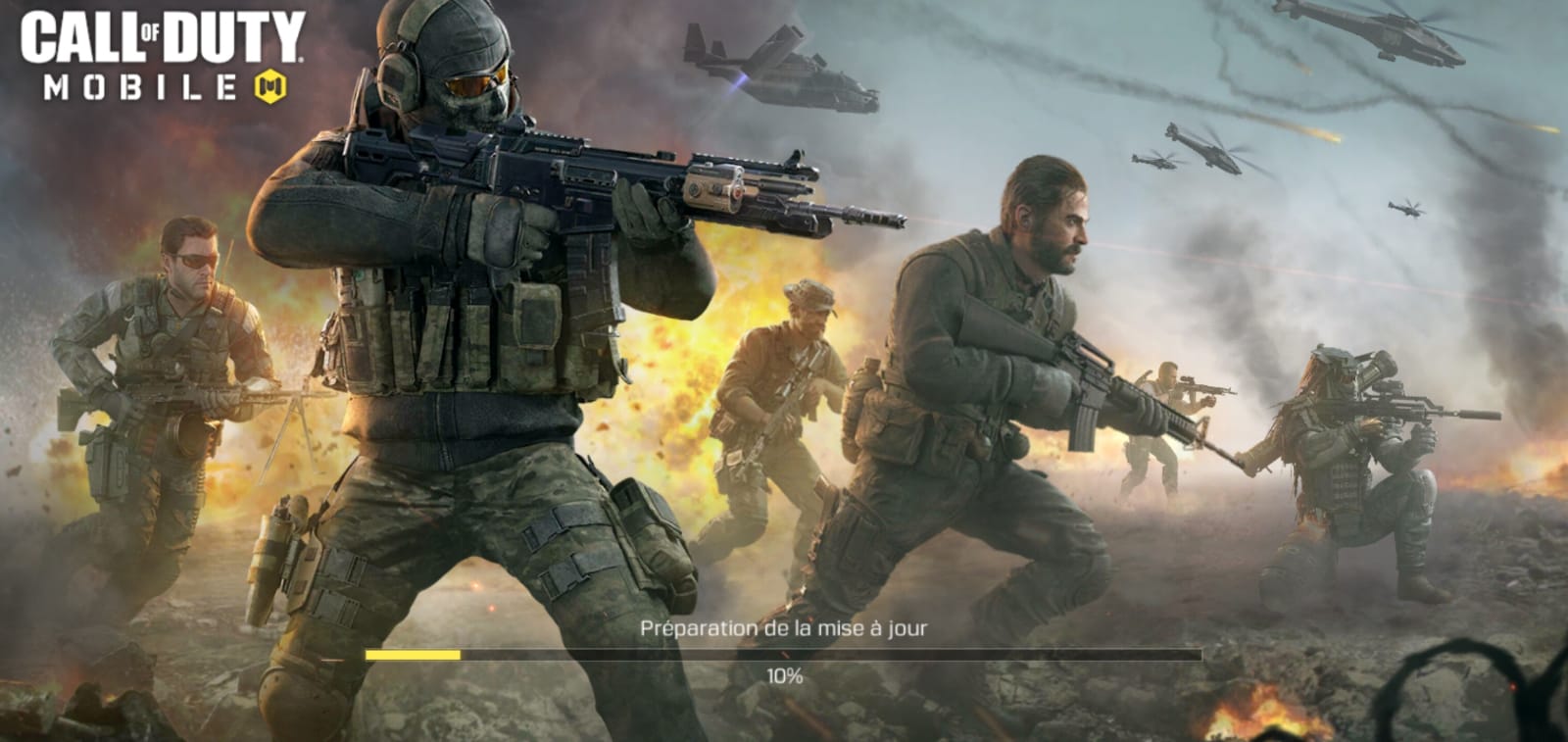 L'écran de chargement infini sur COD Mobile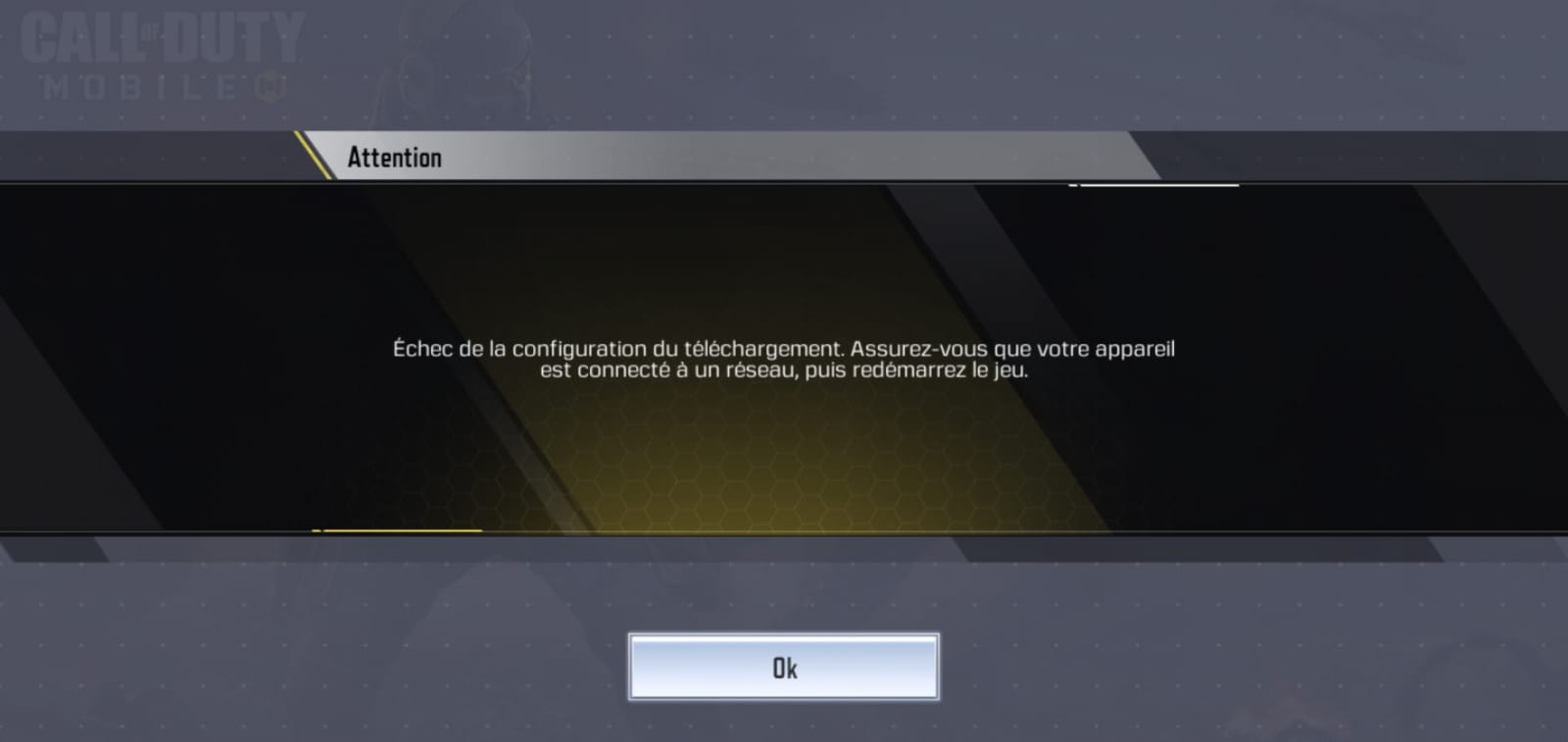 Le message d'erreur après l'écran de chargement sur COD Mobile
Pour le moment, aucune solution n'a été trouvée par les joueurs. Souvent, quand des problèmes comme cela sont rencontrés, il suffit de désinstaller le jeu, vider le cache de son PlayStore / App Store et le souci est réglé. Mais à en croire les différents retours des joueurs, cela ne change rien. Il va donc falloir patienter qu'Activision communique et nous vous tiendrons au courant !
N'hésitez pas à nous indiquer en commentaires si vous avez réussi à passer ce bug !