Tout le monde attendait le mode zombie de Call of Duty Mobile, il est maintenant disponible !
Mise à jour 23/11 : C'est désormais officiel : le mode zombie de Call of Duty Mobile est disponible !
---
Les fans de Call of Duty n'attendent que ça à la sortie de chaque nouvel opus : le mode zombie. Pour celles et ceux qui seraient inconnus à ce mode de COD, Activision mettait les joueurs sur une carte et ils devaient résister à plusieurs vagues de zombies. Ce mode a créé de nombreuses discordes dans les cercles d'amis, car il était possible de jouer jusqu'à 4 et une mort malencontreuse pouvait parfois causer la perte du groupe.
Pour son tout nouveau jeu mobile du nom de... Call of Duty Mobile, Activision va rendre disponible ce mode zombie. On le sait car sur l'écran d'accueil, on peut voir trois panneaux : un pour le multijoueur, un pour le battle royale et un autre avec écrit « bientôt disponible » où l'on peut voir la main d'un zombie.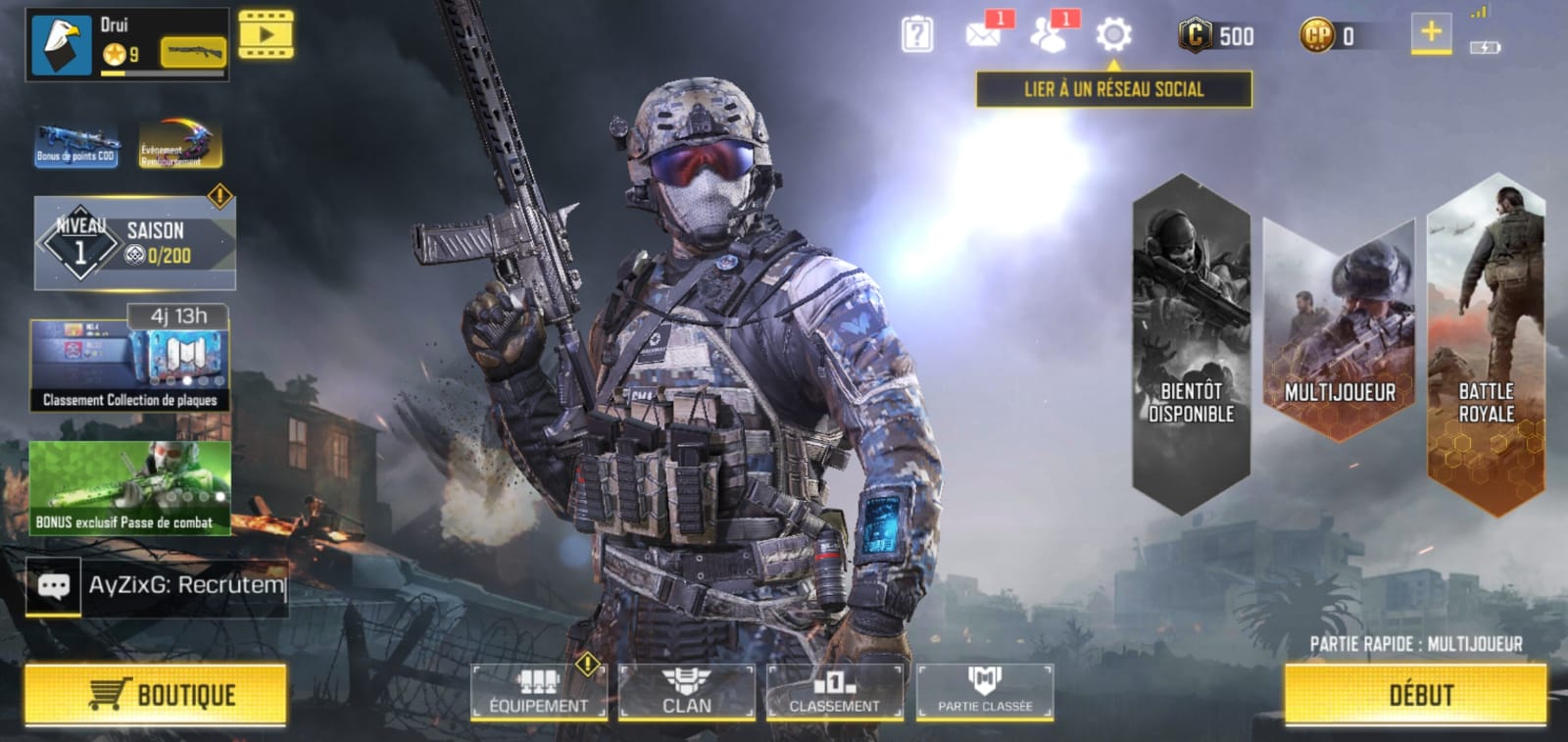 À droite de votre écran, les trois modes possibles : Battle Royale, Multijoueur et... bientôt disponible pour le mode zombie !
Vous l'aurez compris, le mode n'est pas encore disponible sur le jeu mais il ne devrait pas tarder. Quand, avec quelle mise à jour, quel jour, on ne sait pas encore quelle date a été choisie par Activision et ses partenaires. Dès que l'on en saura plus, on vous tiendra au courant ! En attendant, amusez vous dans le mode multi et BR du jeu, que vous soyez seul ou en groupe. Votre AIM ne sera que meilleur pour affronter ces troupes de zombies.
Si vous souhaitez télécharger COD Mobile, suivez notre guide et si vous souhaitez en savoir plus sur le jeu, notre article de présentation est fait pour vous !