La carte du battle royale de Call of Duty Modern Warfare (Warzone) aurait fuité !
Tous les fans de FPS ne parlent que de ça depuis plusieurs jours : Warzone. Le Battle Royale de Call of Duty Modern Warfare semble pointer le bout de son nez, c'est en tout cas ce que laisse penser un compte à rebours qui a vu le jour directement dans le jeu en ce lundi 9 mars 2020.
Ce nouveau mode de jeu devrait être disponible le mardi 10 mars à 16 h (heure française). Mais avant sa sortie, certaines personnes ont malencontreusement fait fuiter certaines informations sur le jeu, à commencer par son gameplay mais également sa carte.
Call of Duty Warzone BR will be revealed tomorrow and will likely go live to play too

according to leaks, Warzone will be Activision's F2P/standalone Battle Royale, will be cross platform between PC and consoles, and have upto 150 players per game across solos, duos, trios pic.twitter.com/e5ySdNRKGl

— Rod 'I don't sign NDAs' Breslau (@Slasher) March 9, 2020
À quoi ressemble la map de Warzone ?
Sur les réseaux sociaux, Slasher a divulgué la carte aux personnes qui le suivent. Ce n'est pas la première fois que le journaliste fait fuiter de telles informations, on peut donc imaginer que tout cela est vrai. Mai quoi qu'il en soit, il faudra attendre l'heure fatidique pour en avoir le coeur net.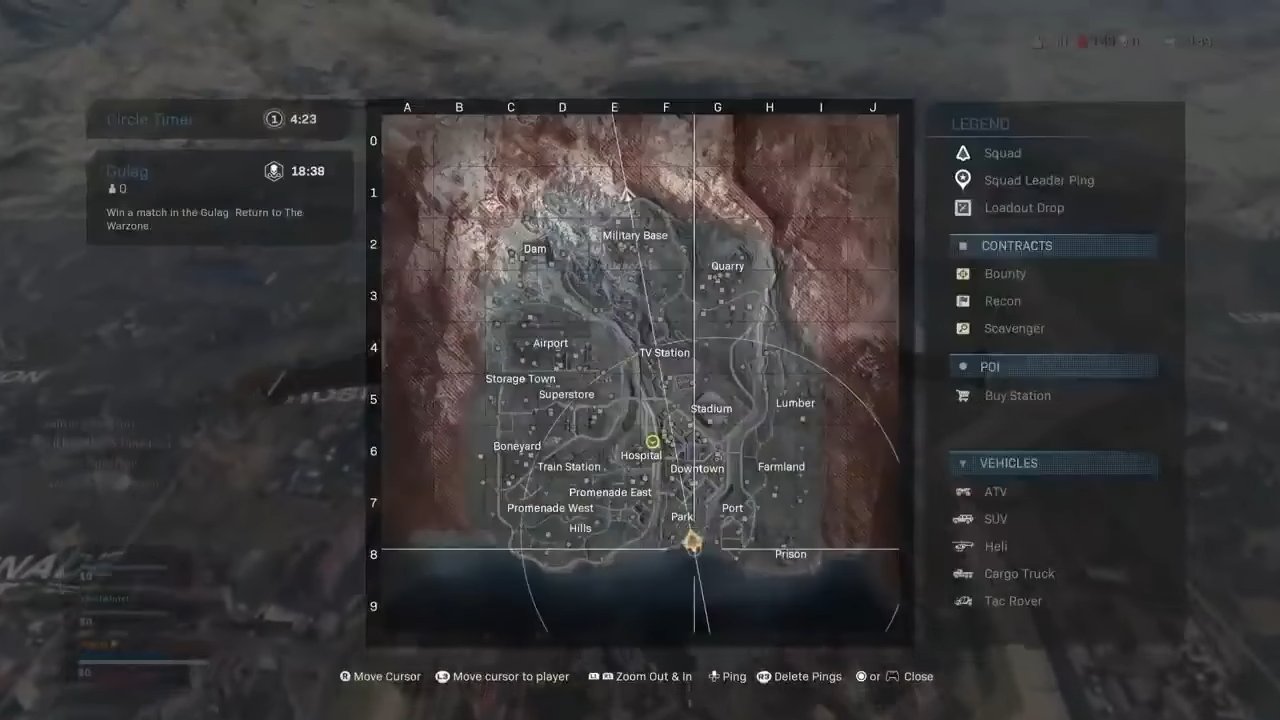 Sur ce screen, on remarque certaines fonctionnalités : des véhicules, des points d'intérêts et bien évidemment, le cercle de la zone. Difficile d'avoir plus d'infos pour le moment concernant la carte, sa taille officielle de la carte pour le moment.
Pour rappel, il y aura en tout 150 personnes par partie de Warzone.