Plusieurs nouvelles mécaniques vont faire leur arrivée dans le mode Warzone de Call of Duty: Modern Warfare, les améliorations et les points de vente font partie de ces nouveautés.
Il arrive ! Le mode Warzone, regroupant un Battle Royale et le Pillage, sera bientôt disponible dans Call of Duty: Modern Warfare. Avec ce nouveau mode de jeu Infinity Ward entend bien innover dans le genre et tente donc de proposer des nouveautés en plus des codes du genre. Outre son système de contrats ou son Goulag, l'argent récupéré dans le mode Warzone sera l'une des spécificités de ce Battle Royale.
Stations d'achat et améliorations dans le mode Warzone de CoD: Modern Warfare
L'argent sera une des particularité de ce mode Battle Royale. Il pourra être récupéré sur la carte comme n'importe quel objet, en éliminant des joueurs ou bien en effectuant des contrats. Une fois cet argent en poche celui-ci pourra servir à réanimer un allier ou bien à acheter des améliorations, et des killstreaks, dans les stations d'achat indiquées sur la carte (avec une icône de caddie de supermarché). En ce qui concerne les killstreaks, un seul pourra être porté à la fois, contrairement au mode multijoueur standard. Il faudra faire attention à la façon dont est dépensé l'argent car il faudra parfois choisir entre dépenser de l'argent pour des améliorations ou bien économiser au cas où un allié ait besoin d'être réanimer. Ainsi certaines améliorations seront probablement plus intéressantes que d'autres selon la situation.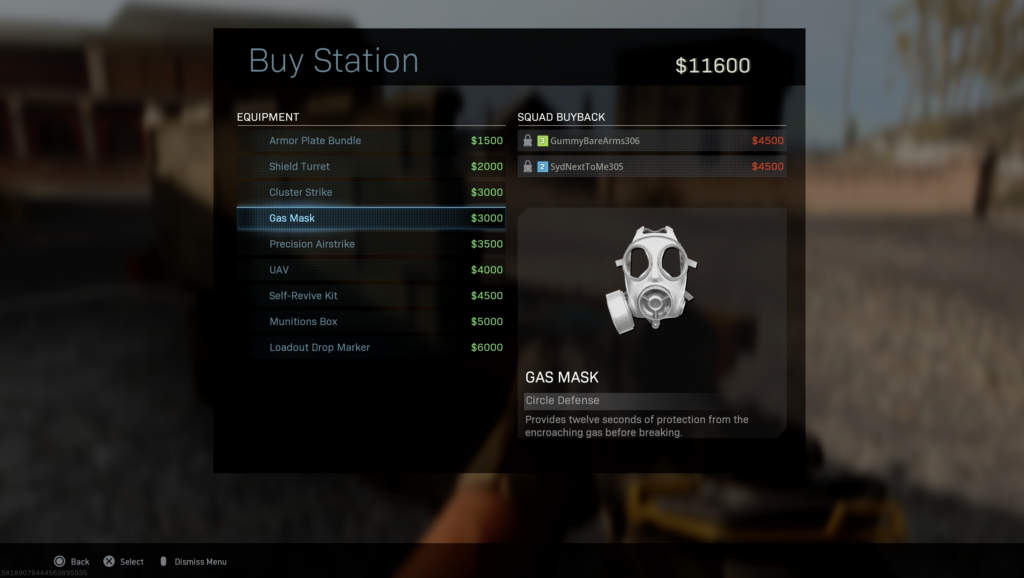 Les stations réparties dans Verdansk permettront d'obtenir les améliorations ci-dessus
(crédits image : charlieintel.com)
Pour rappel le mode Warzone sera disponible à 16h (heure de Paris) pour les joueurs déjà en possession de Call of Duty: Modern Warfare et à 20h pour tous les autres joueurs.


Toutes les infos sur Call of Duty: Modern Warfare