Le Battle Royale de Call of Duty Modern Warfare vient de sortir en ce mardi 10 mars ! Un problème pour lancer le jeu ? On vous communique les infos officielles !
Depuis une journée, tout le monde ne parle que de ça : Warzone, le Battle Royale de Call of Duty Modern Warfare. Sorti officiellement le mardi 10 mars à 16 h pour les détenteurs du jeu et à 20 h pour les joueurs n'ayant pas acheté COD, le jeu va faire plaisir aux fans de BR !
Qui dit nouvelle sortie dit qu'il y aura peut-être des petits couacs. Dans cet article, on va vous lister les différents bugs remontés par la communauté ainsi que les différentes solutions communiquées par Activision sur les réseaux sociaux.
Mise à jour 21/03 : Impossible de jouer au jeu pour le moment ; aucun commentaire d'Activision. On vous tient au courant !
Maintenance des serveurs
En vous connectant, vous allez potentiellement voir qu'il y a une maintenance. N'ayez crainte cela ne devrait durer que quelques secondes. Si au bout de plusieurs minutes le décompte visible sur votre écran n'avance pas, pensez à relancer le jeu.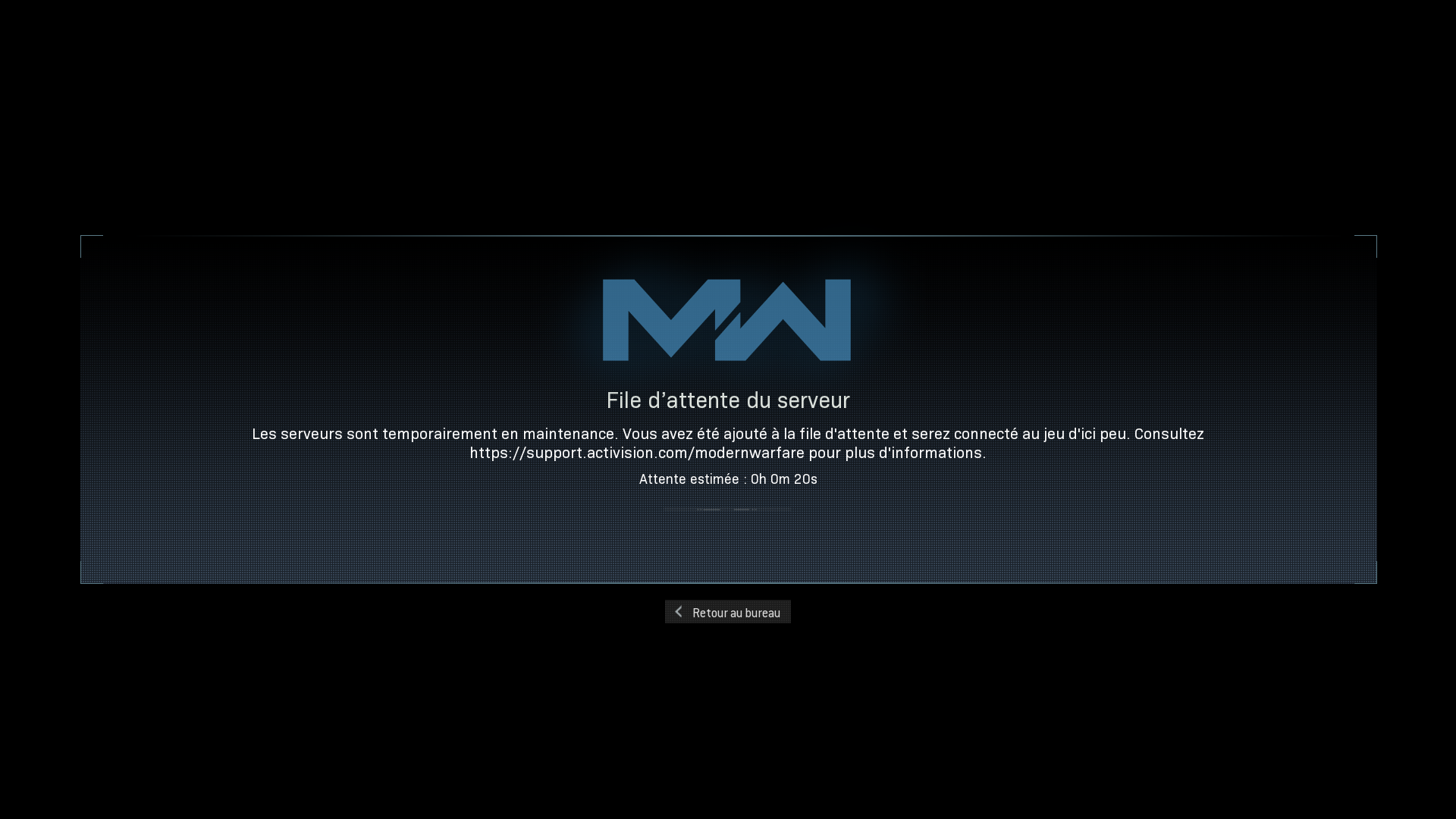 Temps de téléchargement long
Il y a pas mal de gigas à télécharger alors ne vous inquiétez pas si le téléchargement est long. Comme on l'expliquait dans cet article, si vous avez le jeu vous allez avoir 18 à 22 GO à télécharger contre 80 à 100 GO si vous n'avez pas le jeu.
Si vous avez besoin de contacter le support, c'est par ici !