On vous donne quelques conseils pour réaliser un top 1 sur Warzone, le Battle Royale de Call of Duty Modern Warfare !
Jouer à un Battle Royale, c'est bien. Faire un top 1, c'est mieux ! À peine sorti et vous vous demandez déjà s'il y a une solution miracle pour remporter une partie de Warzone, le BR de Call of Duty: Modern Warfare ?
On vous donne quelques astuces dans cet article afin de mieux appréhender le jeu. Bien évidemment, chaque partie est différente alors il est difficile de donner un modèle à respecter, mais voici nos conseils !
Bien choisir son point de spawn
Une fois la partie lancée les joueurs auront accès à la carte de Verdansk ainsi qu'à l'emplacement de la première zone. La première étape sera donc de choisir un point de chute intéressant. Il est donc préférable de choisir des emplacements déjà dans la zone pour éviter de perdre du temps en déplacement. Il est également important de choisir des lieux avec plusieurs bâtiments pour avoir plus de possibilités de loot. Attention toutefois, qui dit plus de loot et de bâtiments dit aussi plus de joueurs, il faudra donc veiller à ne pas se faire surprendre !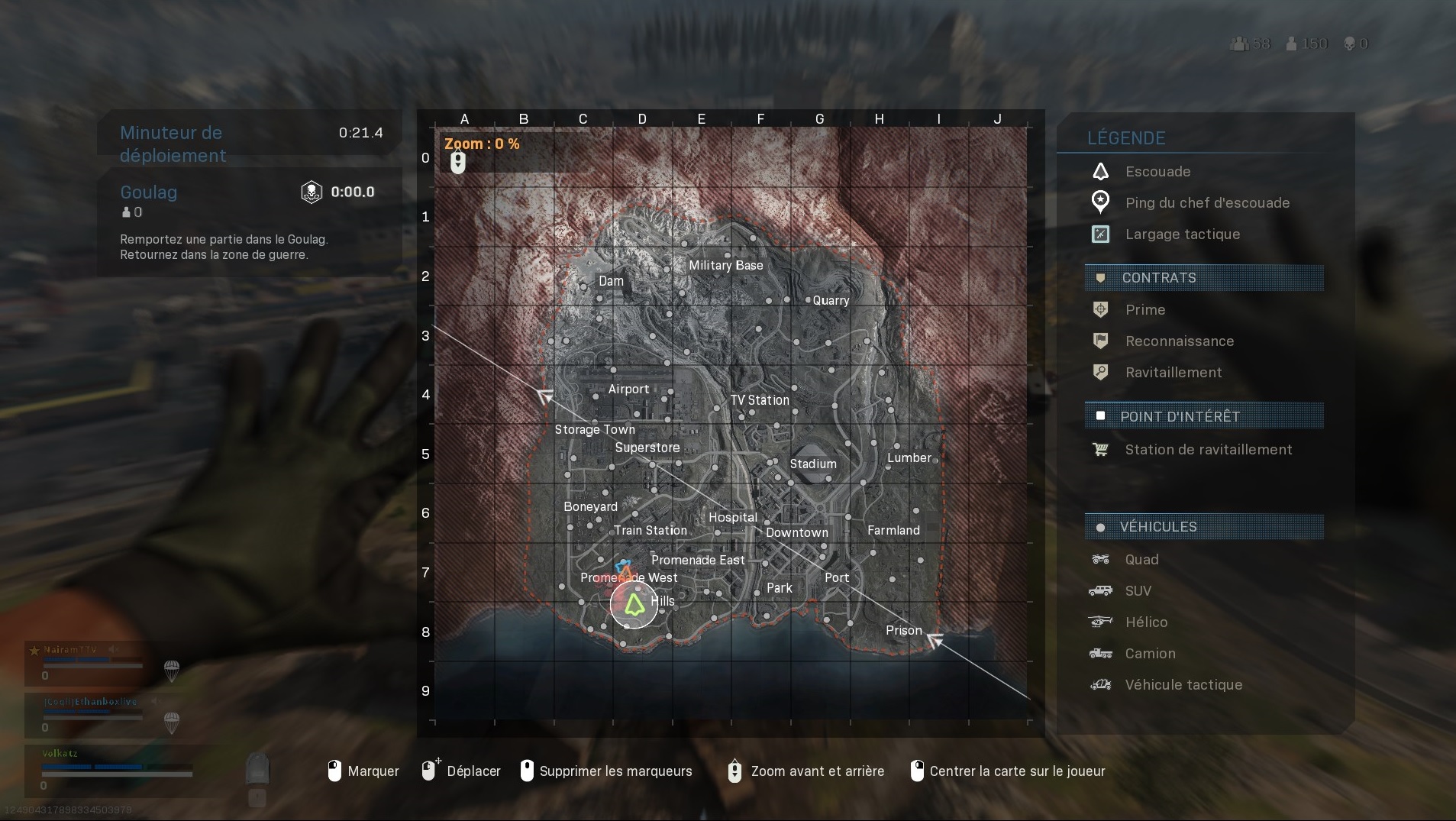 De nombreux points de spawn sont disponibles à Verdansk, attention donc à bien le choisir
Astuce supplémentaire pour les joueurs jouant en duo ou en trio : choisissez des points relativement proches l'un de l'autre pour pouvoir venir bénéficier d'assistance rapidement.
Bien choisir ses armes
Les armes dépendent bien entendu des lieux ou de ce que les adversaire ont sur eux lorsqu'ils se font tués, il est donc difficile de donner des noms précis. En revanche il est recommandé d'utiliser généralement des armes de type mitraillette, fusil d'assaut ou des armes relativement polyvalentes en arme principale. Bien que les armes comme les fusils de précision ou les fusils à pompe soient très efficaces dans certaines situations ils se révèlent généralement inutiles dans d'autres.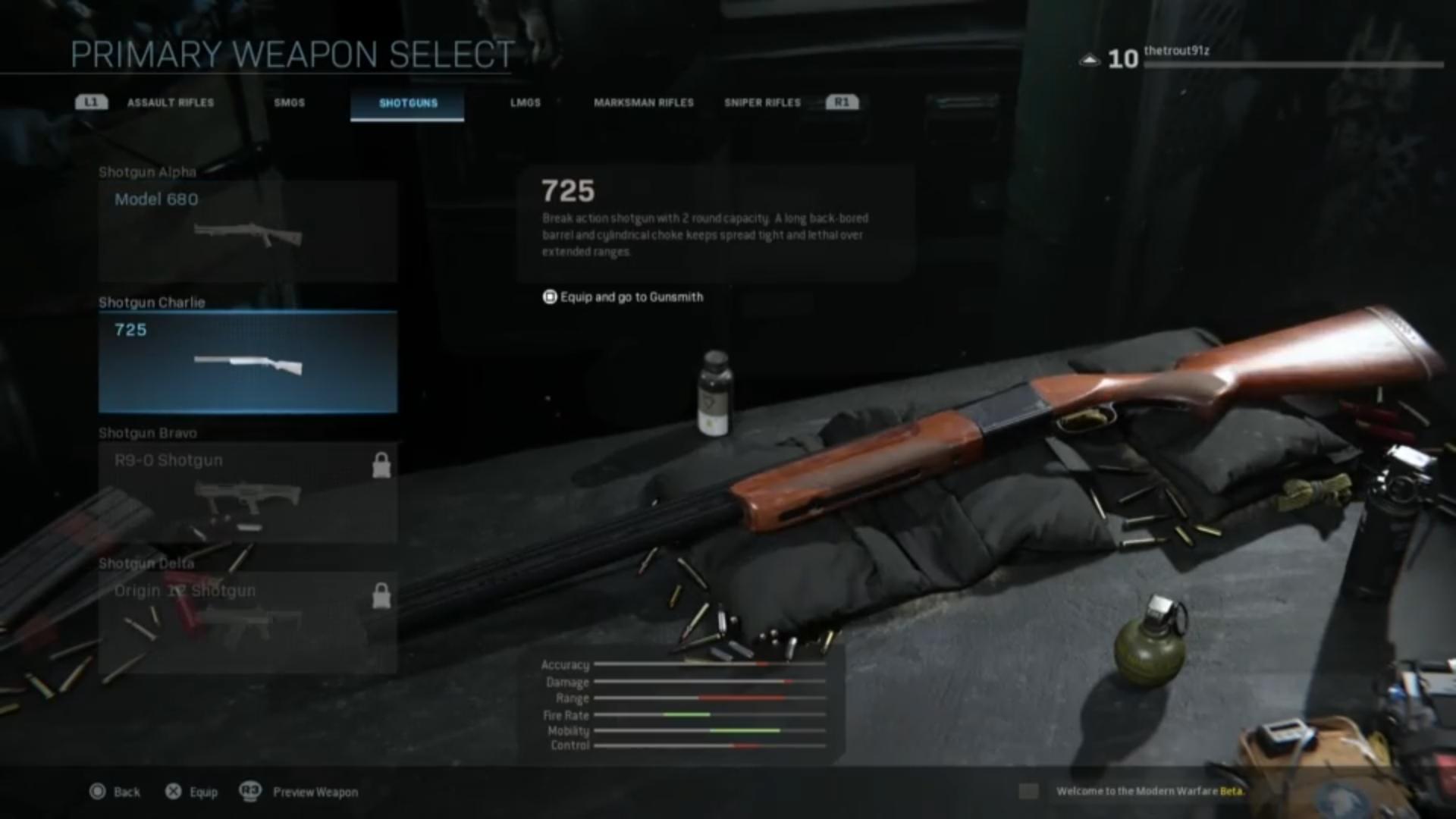 >>> Retrouvez ici notre sélection des meilleures armes pour le Battle Royale <<<
L'équipement secondaire ne sera également pas à négliger. Il faudra donc veiller à s'équipper de grenades à fragmentation ou aveuglantes et autres équipements tactiques.
Savoir gérer son argent et ses améliorations
L'argent est l'un des particularités du Battle Royale de Call of Duty: Modern Warfare. Il permet d'acheter diverses améliorations et équipements dans les nombreuses stations de ravitaillement situées à Verdansk. Dans certaines situations il sera donc préférable d'opter pour une amélioration offensive comme un killstreak ou une caisse de ravitaillement. Dans d'autres il vaudra mieux opter pour un masque un gaz permettant de rester plus longtemps dans la zone de gaz ou bien un kit d'autoréanimation.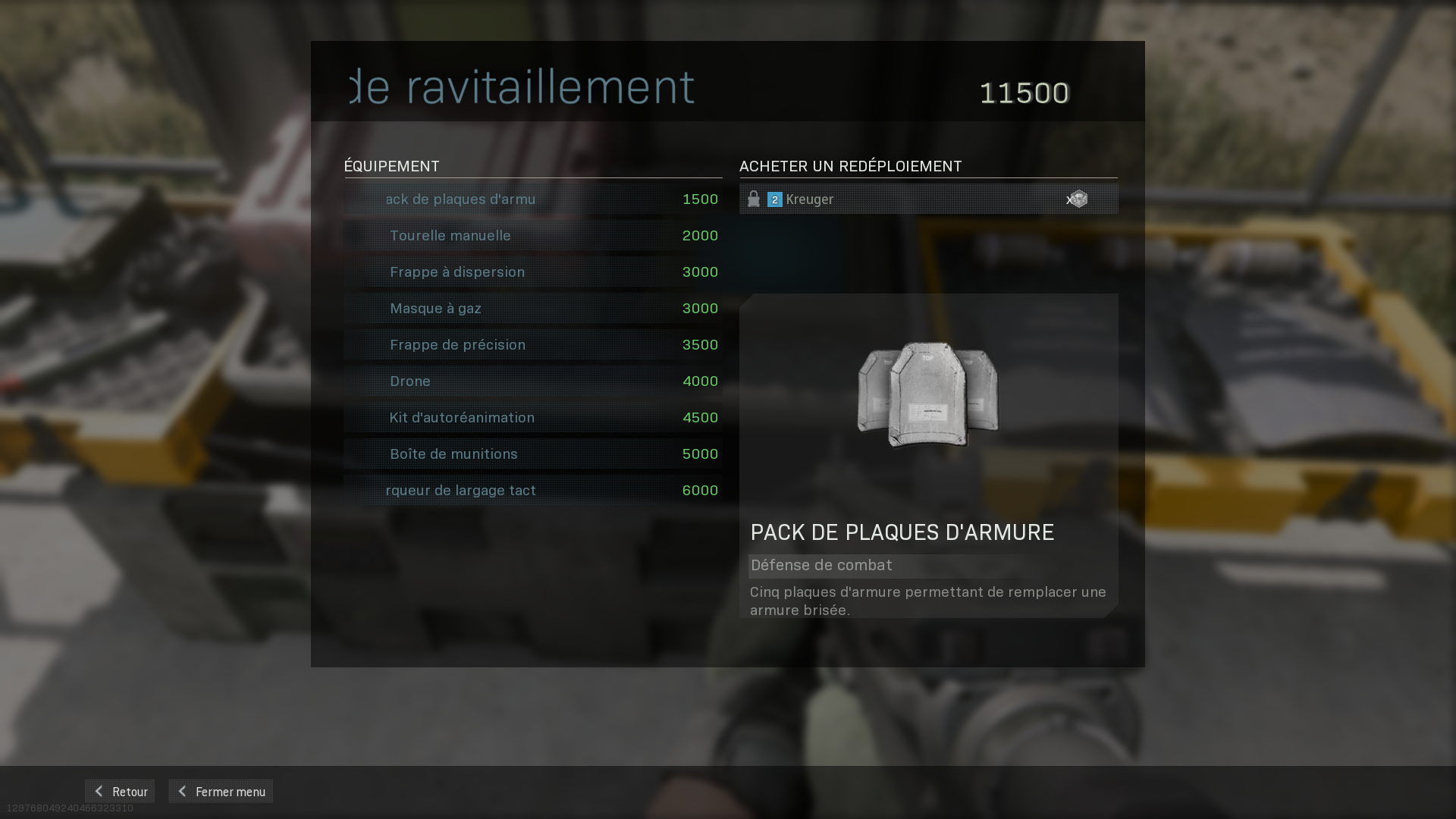 Il faudra veiller à choisir l'amélioration la plus adaptée à la situation dans les stations de ravitaillement
Savoir se positionner et se déplacer
Le positionnement est également un autre facteur important. Il est donc recommandé de surveiller régulièrement l'avancée de la zone pour prendre de l'avance et aller se positionner dans la zone suivante. Tandis que certains préféreront des positions en bord de zone, d'autres chercheront une position plus centrale dans la zone suivante, tout ceci dépendant des joueurs, de leur équipement et des informations qu'ils ont sur la position des autres joueurs. Prendre le contrôle d'un bâtiment est une bonne idée car il permet d'avoir une couverture pour récupérer des points de vie et généralement un avantage de hauteur sur les adversaires.
Lors des déplacements il est préférables d'éviter les grands espaces ouverts et de privilégier les courses rapides sur de courtes distances en prenant soin de garder des en vue des endroits où se cacher en cas de problèmes.