Quels accessoires ajouter pour une classe équipant le JAK-12 dans le mode Warzone de Call of Duty: Modern Warfare ? On vous dévoile ici les équipements à privilégier.
Bien que Call of Duty Warzone soit un Battle Royale, ce qui signifie que l'on est jamais sûr de l'arme avec laquelle on va devoir se battre, Infinity Ward a mis en place un système de stations de ravitaillement, permettant notamment d'accéder à des classes pré-définies par le joueur. Disponible pour 10 000$ récoltés durant la partie ces largages donnent un avantage non négligeable.
Cependant quelle classe choisir pour le mode Battle Royale de Modern Warfare ? On vous présente ici une classe avec le JAK-12, une nouvelle arme de la saison 6.
Quels accessoires et équipements avec le JAK-12 sur Call of Duty Warzone ?
Le JAK-12 est un fusil à pompe, redoutable dans les combats au corps à corps, il possède en revanche une plus faible cadence de tir, un petit chargeur et reste assez peu précis. Cette classe sera particulièrement efficace dans les espaces restreints, notamment grâce à ses munitions enflammées. Les atouts Pas de course et Traqueur permettent également d'optimiser ses déplacements.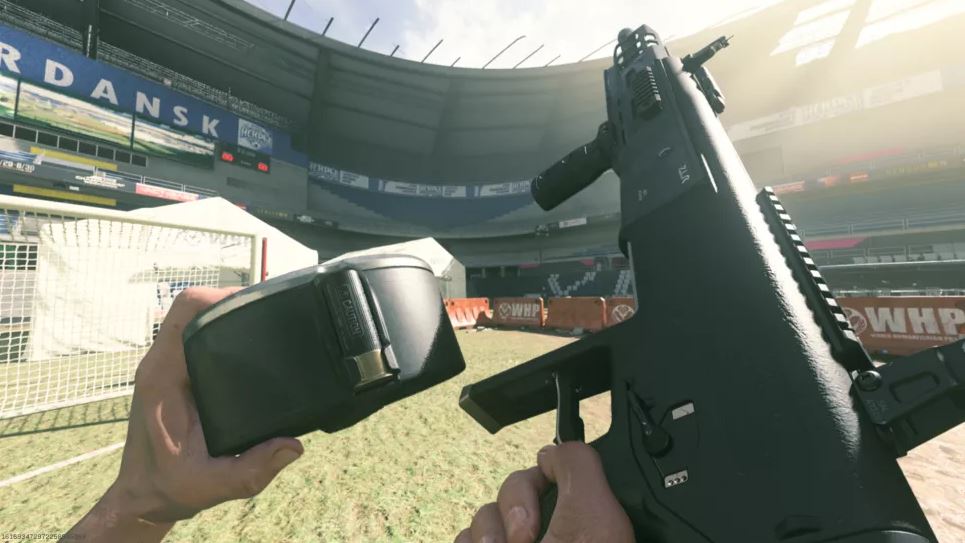 Aperçu du JAK-12 dans Call of Duty: Warzone
(source : PC Gamer)
Retrouvez ci-dessous la liste des cinq accesoires à équiper sur cette arme.
Choke (Bouche)
ZLR J-2800 Influx (Canon)
5mW Laser (Laser)
8-R Dragon's Breath Mags (Chargeur)
Sleight of Hand (Atout)
Pour terminer l'équipement sera également composé des grenades et atouts suivants pour optimiser la classe.
| | |
| --- | --- |
| Grenades | Atouts |
| Semtex (Mortel) | Pas de course |
| Grenade flash (Tactique) | Fantôme |
| | Traqueur |
Notons toutefois que, comme pour chaque arme, il existe plusieurs classes possibles avec le JAK-12. Cela dépendra du style de jeu de chacun ou de l'utilité que l'on souhaite donner à la classe.