De nouveaux champions vont arriver sur TFT mais ce n'est pas l'information à retenir... Combat Tactique sera prochainement disponible sur téléphone !
Pour les 10 ans de League of Legends, Riot Games a parlé de ses autres projets, parallèles à son titre phare. Parmi ces nouveaux projets, il y a bien évidemment Combat Tactique (TFT), le mode de jeu de League of Legends qui fait énormément parler de lui depuis des mois. Lors de la soirée, on a appris plusieurs choses : le jeu sera disponible sur mobile et de nouveaux champions vont faire leur apparition avec des cycles saisonniers.
TFT arrive sur mobile
C'est peut être l'une des informations que les joueurs attendaient depuis longtemps. Il va bientôt être possible de jouer à TFT depuis son smartphone. Pour le moment, les préinscriptions ne sont disponibles que sur Google Play mais elles devraient arriver très prochainement sur Apple Store.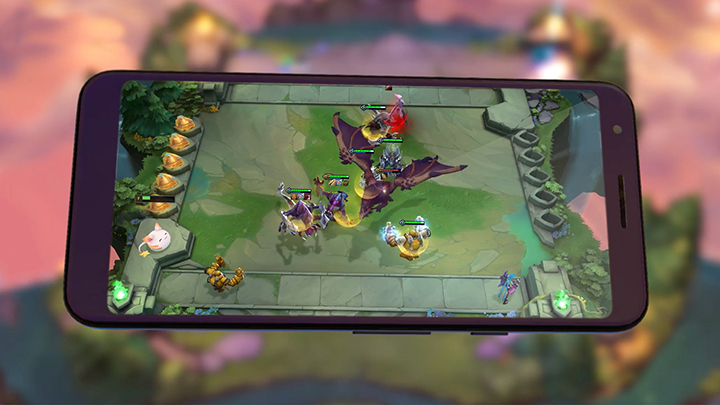 Nouvelle mise à jour TFT et nouveaux champions
Ce n'est pas tout car Riot Games a dévoilé des informations sur le futur de TFT :
de nouveaux champions vont faire leur apparition (Annie, Lux, Olaf)
des champions vont être modifiés comme Zed
des cycles de saison (set) vont voir le jour, permettant d'enlever ou d'ajouter des champions
le set 2 avec les nouveaux champions arrivera le 5 novembre
un cycle durera environ un trimestre
« Pour exploiter la diversité des champions et des thématiques de l'univers de LoL, CT sortira sur PC et mobile de nouveaux ensembles de champions et compétences tous les trois ou quatre mois. Le second ensemble de CT sur PC s'appellera l'Avènement des éléments. Il inclura du contenu inspiré des élémentaires et permettra aux joueurs de créer de nouvelles stratégies efficaces avec des objets et personnages inédits. L'Avènement des éléments sera disponible sur le client de LoL le 5 novembre. »
Riot Games (communiqué de presse)
Tout cela sera disponible en test sur le PBE à partir du 22 octobre.