On vous indique où télécharger TFT sur mobile, que vous soyez sur iOS ou Android.
C'est désormais officiel. TFT est disponible sur téléphone (iOS et Android) à partir du jeudi 19 mars 2020, soit 24 h après l'arrivée du set 3. Si vous souhaitez savoir comment installer le jeu sur votre mobile, notre article est là pour ça !
Bien évidemment, l'installation d'un tel jeu sur smartphone est extrêmement simple, il suffit d'aller sur la bibliothèque de jeu (Play Store ou App Store). Le jeu arrive le 19 mars sur vos boutiques (iOS & Android).
Btw, I'm going to post this now. Mobile comes March 19th for TFT, which is super hype! Team worked their butts off to bring it to you! I hope you all have a blast.

However, if you have issues, sending them to me won't help sadly. I don't have the knowledge to help. (1/2)

— Riot Mort (@Mortdog) March 18, 2020
L'annonce officielle de Riot Mort
Comment télécharger TFT sur son iPhone sous iOS ?
Vous avez deux solutions pour télécharger TFT sur votre iPhone ou iPad. La première est de chercher directement le jeu dans l'App Store. La seconde est de cliquer sur ce lien qui vous mènera directement au jeu sur votre Store.
On ne sait pas quel sera le poid du téléchargement, mais les jeux mobile se téléchargent assez rapidement !
Comment jouer à TFT sous Android ?
Il y avait une préinscription à TFT sur Android de disponible.
Comme pour iOS, deux solutions pour installer l'application TFT sur votre smartphone Android : aller directement sur votre Play Store (Google) ou bien suivre ce lien direct sur le jeu dans le Store.
Est-ce que l'on joue avec le même compte TFT sur PC que sur mobile ?
La réponse est oui ! Vous pouvez sans aucune difficulté jouer avec le même compte, même si l'interface changera un tout petit peu (sans grand dépaysement). On vous parle d'ailleurs dans cet article des différences entre PC et Mobile.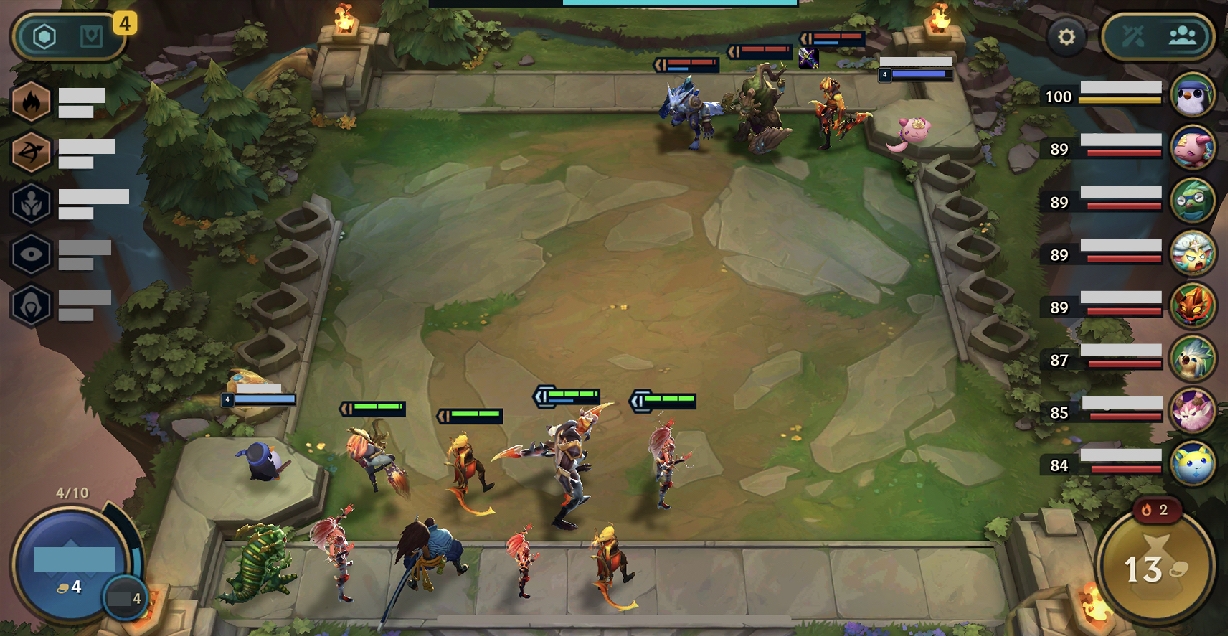 Voilà à quoi ressemble l'interface de TFT sur téléphone
La configuration nécessaire
Afin de faire fonctionner TFT Mobile, vous aurez besoin d'un téléphone suffisamment performant. Dans son communiqué, Riot Games a communiqué sur la configuration nécessaire : « Sur iOS, l'application est compatible avec l'IPhone 6S et les versions plus récentes. Sur Android, votre appareil aura besoin d'au moins 2 Go de mémoire vie, de la version 7 ou supérieure d'Android, de la version 3 ou supérieur d'Open GL et d'un OS en 64 bits. ». Si l'application refuse de s'installer et que vous recevez un message disant que votre appareil est incompatible, c'est que vous ne rentrez sans doute pas dans ces conditions.