L'Epic Games Store accueille ses premières soldes, et l'éditeur en profite pour faire un cadeau à tous les acheteurs.
L'Epic Games Store se met aux promotions. Du 16 mai au 13 juin, de nombreux jeux sur la plateforme seront en réduction, et ce jusqu'à -75%. Une petite surprise, alors que l'éditeur de Fortnite avait pourtant annoncé ne pas souhaiter créer de périodes de promotion au lancement de sa boutique.
Voici une liste des meilleures réductions à retrouver sur l'Epic Games Store :
Metro Exodus
44,99€ au lieu de 59,99€
+10€ de réduction offerts par Epic Games
Sorti au début de cette année, le dernier épisode en date de la saga Metro est déjà soldé sur l'Epic Games Store. Jeu de tir à la première personne, il vous envoie dans un univers post-apocalyptique ravagé par une guerre nucléaire et où les survivants se sont réfugiés dans le métro moscovite.
Metro : Last Light Redux

4,99€ au lieu de 19,99€
Le prédécesseur de Metro Exodus, Metro : Last Light est également disponible en solde. Il est ici dans sa version Redux, une réédition contenant tous les contenus additionnels du jeu ainsi qu'une légère mise à jour graphique.
Subnautica

14,69€ au lieu de 20,99€
Si vous avez raté Subnautica lorsqu'il était gratuit au lancement de l'Epic Games Store, vous pouvez toujours vous rattraper. C'est un excellent jeu d'exploration et de survie sous-marine
The Witness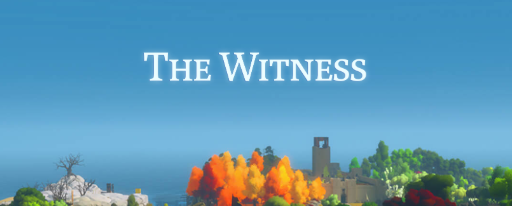 18,49€ au lieu de 36,99€
+10€ de réduction offerts par Epic Games
Lui aussi gratuit il y a quelques semaines, The Witness revient en promo. Il s'agit d'un jeu regroupant une multitude de puzzles qui vont vous faire voyager sur une île pour en percer ses secrets. Le titre joue aussi bien sur l'ambiance visuelle que sonore, avec des énigmes d'une rare qualité.
En plus des réductions présentes sur la boutique, Epic Games offre également 10€ de réduction pour tout achat d'un jeu à un prix supérieur à 14,99€. La plateforme s'empresse d'ailleurs d'expliquer que cette réduction ne coûtera rien aux développeurs ou éditeurs des titres, et sera entièrement prise en charge par Epic. Une manière de continuer son immense opération séduction lancée auprès des joueurs, après les multiples annonces de futures exclusivités. La dernière en date étant celle de 6 mois pour Borderlands 3.
Ayant pris l'habitude d'offrir un jeu gratuitement toutes les deux semaines, l'Epic Games Store se targue de plus de 25 millions de téléchargements pour ces titres. Pour fêter ses premières soldes, un jeu sera gratuitement offert toutes les semaines, à commencer par Stories Untold.