Un skin Ninja va bientôt voir le jour dans Fall Guys, suite à sa victoire au Battle of the Brands avec G2 Esports, MrBeast et Aim Lab !
Après Fortnite, c'est au tour de Fall Guys de faire un skin à l'effigie de Ninja ! Le célèbre streamer a remporté récemment un concours organisé par Fall Guys, offrant un skin à la marque ou à la personne victorieuse. Quatre personnes et marques se sont unies pour remporter ce concours, et Ninja en faisait partie !
Un skin Ninja bientôt dans Fall Guys
Il y a quelques semaines, Fall Guys a lancé sur son compte Twitter officiel un concours, le « Battle of the Brands » (ou tournoi des marques). Le but était simple : la marque proposant le plus de sous remportait un skin Fall Guys, directement intégré dans le jeu. Les sous donnés, quant à eux, avaient pour but d'être reversés à une association venant en aide aux joueurs en situation d'handicap.
Le concours a très rapidement gagné en visibilité, et de nombreuses marques ont décidé de participer. Au final, ce sont une marque, deux streamers et une structure esport qui ont remporté le concours ! Il s'agissait de Aim Lab, Ninja, MrBeast et G2 Esport, qui se sont associés pour reverser une grosse somme d'argent : 1 million de dollars pour l'association.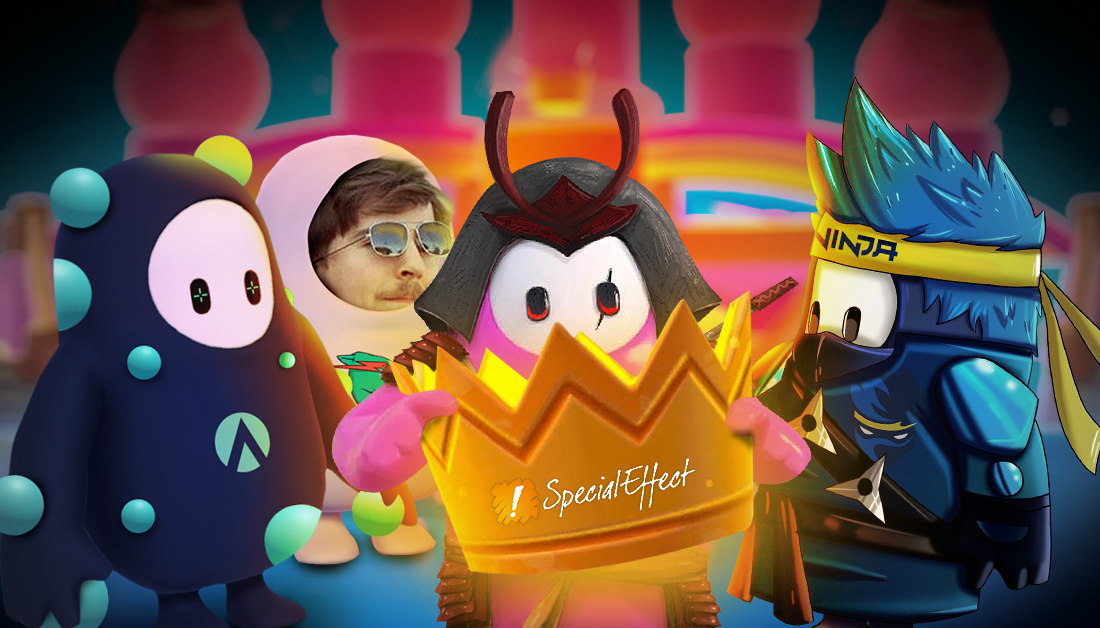 Cette collaboration leur a permis de remporter la victoire, et ils auront bientôt tous un skin à leur effigie dans Fall Guys, dont Ninja ! Aucune date n'a été annoncée pour le moment, mais on ne doute pas que l'annonce sera faite le plus tôt possible sur le compte Twitter de Fall Guys.