La semaine prochaine débute le tournoi FIFA Through the Ages doté de 54 000 € de cash prize.
En mars, EA annonçait la suspension de la saison FIFA 20. Depuis cette date, de nombreux événements nous ont permis de vivre des bons moments sur FIFA tout en restant en sécurité.
Cependant, hormis l'initiative britannique de la Futhead Cup aucun ne regroupait l'élite du jeu autour d'un cashprize conséquent, du moins jusqu'à aujourd'hui. La semaine prochaine marquera le début de la FIFA Through the Ages, une initiative qui se prolongera pour un total de 6 semaines (du 11 mai au 21 juin).
Comment se déroule le FIFA Through the Ages ?
Grande particularité de la FIFA Through the Ages, les matchs devront se jouer uniquement avec des cartes Bronze, Argent ou Or en fonction des semaines (voir planning en dessous).
Les serveurs (OCE, EU, NA etc) et les plateformes (Xbox et PS4) sont séparés.

Un tournoi se déroule en 1 semaine. Le lundi et le mardi au maximum 512 joueurs s'affronteront pour connaitre les 16 premiers qui gagneront leurs places pour les playoffs du vendredi et samedi.

Ils seront rejoints par les 16 meilleurs du tournoi précédent. À noter que pour la première semaine les 16 premiers du classement Global Series sont invités pour les playoffs.

Le vainqueur remporte 1,500 €
L'intégralité du règlement est à retrouver ici.
Quel est le programme du FIFA Through the Ages ?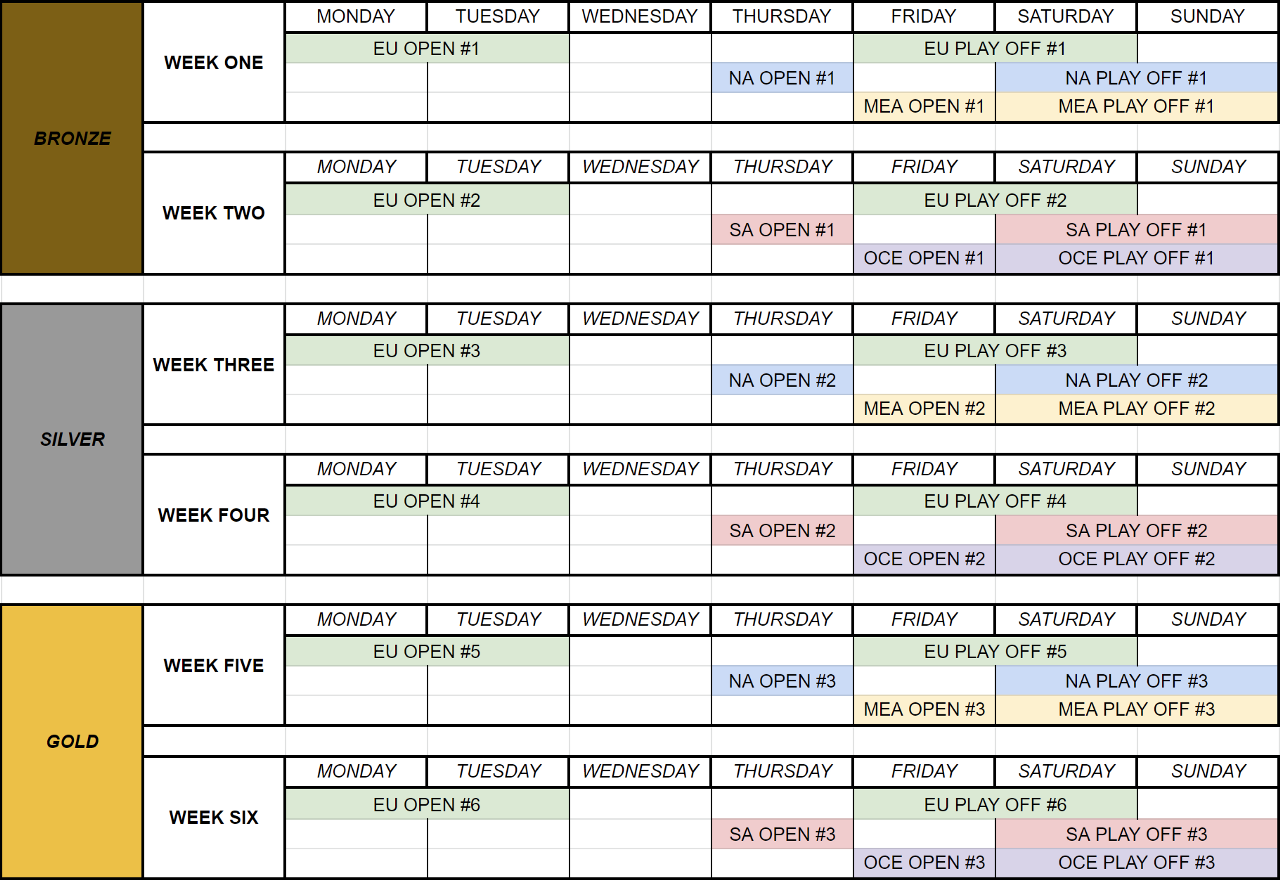 Comment s'inscrire au FIFA Through the Ages ?
Pour tenter de participer il faut être FUT Champions Verified et compléter ce formulaire. Vous pourrez d'ailleurs retrouver chaque semaine un article reprenant le résultat des joueurs français qualifiés en playoffs.