La saison 10 de Fortnite arrive à son terme, et va bientôt laisser place à la saison 11 ! Nous vous donnons toutes les informations sur cette nouvelle saison : date de sortie, nouvelle map, bref, on vous résume tout !
La saison 10 de Fortnite se termine bientôt, elle devrait s'achever dès la semaine prochaine avec un événement important ! Cette dixième saison aura été marquante dans le jeu, avec notamment l'arrivée de la B.R.U.T.E, la fusion entre Moisty Mire et Paradise Palms et plus récemment le partenariat avec Batman !
La saison 11 va bientôt débuter, apportant également de nombreux changements dans le jeu, que nous vous proposons de découvrir. Attention, toutes ces informations ne sont que des rumeurs et des fuites, rien n'a été confirmé par Epic Games !
13 octobre, date de la saison 11 de Fortnite ?
La date de la saison 11 n'a pas encore été officiellement annoncée par Epic Games, mais les joueurs et data-mineurs s'accordent tous à dire qu'elle devrait débuter après l'événement de fin de saison 10, qui est dimanche 13 octobre à 20h, si on en croit les différents comptes à rebours présents dans le jeu
Retrouvez plus d'informations sur la date de sortie de la saison 11
Une nouvelle map dans Fortnite en saison 11 ?
Le principal changement de cette saison 11 pourrait bien être la carte, qui serait totalement modifiée, voire remplacée. Récemment, 13 nouveaux noms de villes ont fuité, comme Frenzy Farm ou Weeping Woods, ce qui appuie cette supposition.
Une toute nouvelle carte a également fuité sur twitter récemment, mais nous supposons que celle-ci est fausse. Le tweet a rapidement été supprimé, la carte ne reprend que quelques nouveaux noms de villes, et d'anciennes villes sont encore présentes sur cette image. Mais cela nous donne une idée de ce à quoi pourrait ressembler une nouvelle map de Fortnite !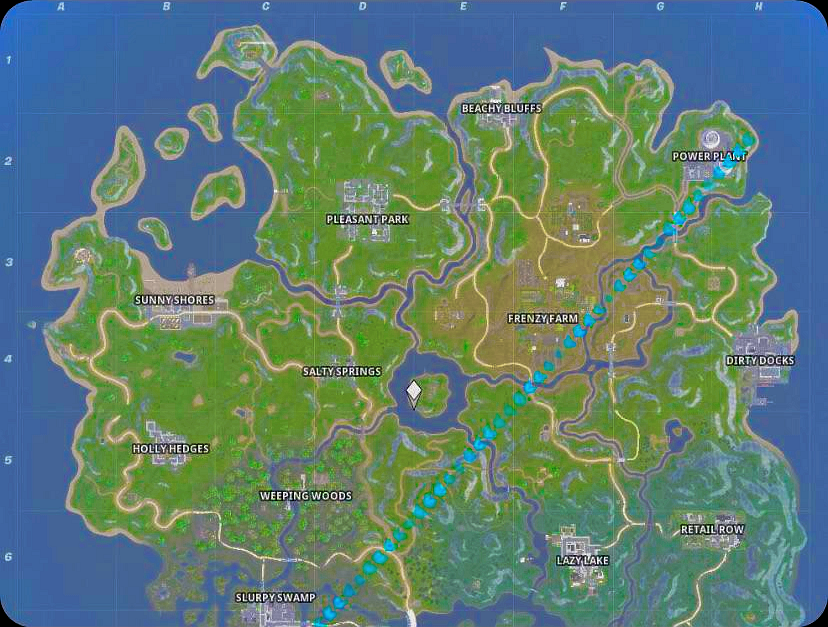 Retrouvez plus d'iinformations sur la nouvelle carte de la saison 11
Le bus de combat modifié ?
Dans Fortnite, quand vous lancez le jeu, vous débutez dans un bus de combat, qui vous parachute ensuite sur la map du jeu. Ce bus existe depuis le début du jeu, mais il se pourrait bien que sa fin soit proche !
Avec la mission temporaire « Dernier arrêt », un écran de chargement était à remporter. Sur ce dernier, on peut voir des joueurs faire leurs adieux au bus de combat. Si on ne connaît pas la signification réelle de ce geste, des joueurs ont émis l'hypothèse que le bus de combat pourrait bien disparaître en saison 11, et serait remplacé par un autre moyen d'atterrissage sur la carte !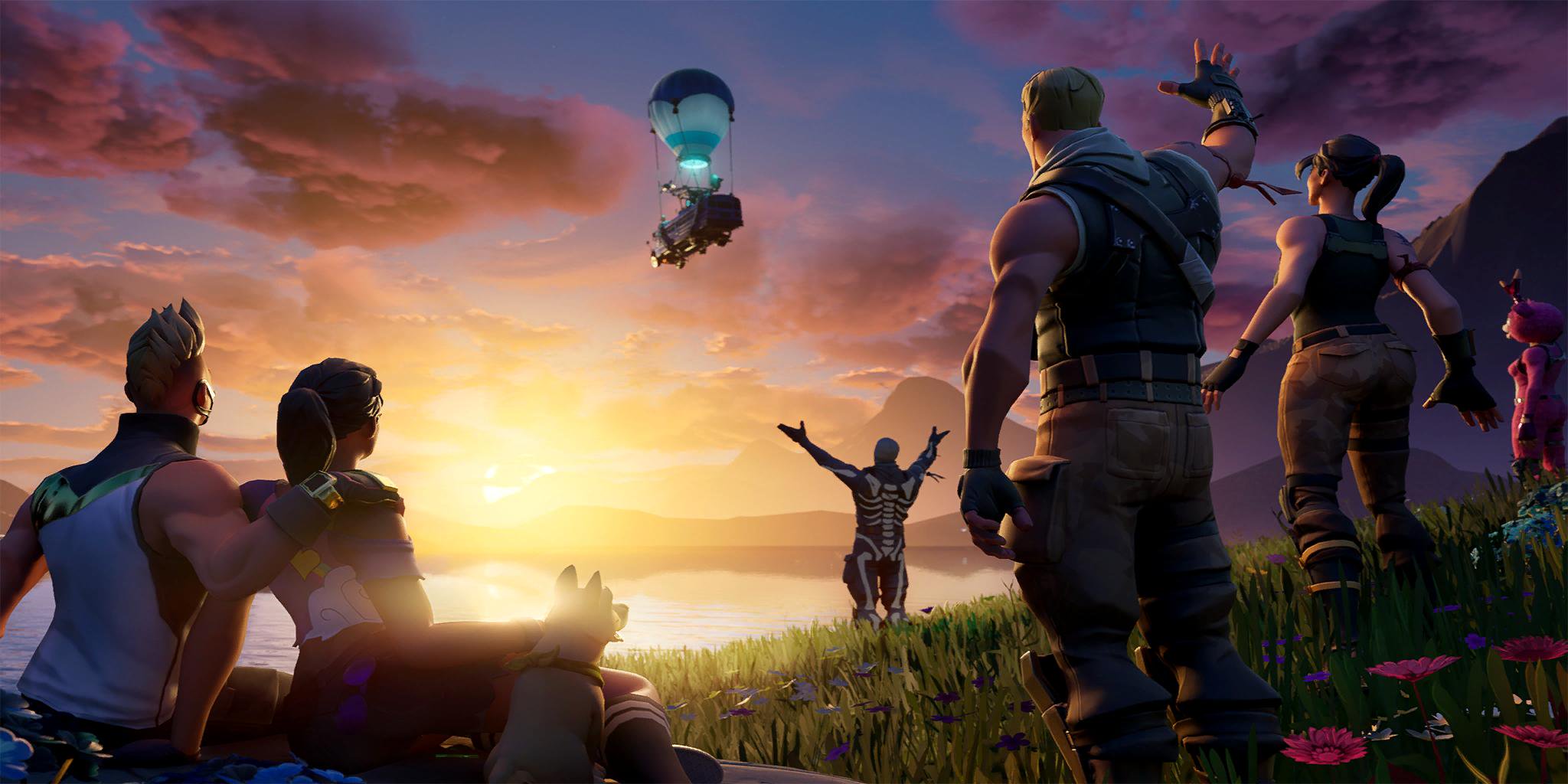 Retrouvez plus d'informations sur le bus de combat en saison 11
La disparition des B.R.U.T.E en saison 11 de Fortnite ?
Les Brutes sont ces véhicules en forme de mecha qui ont beaucoup fait parler d'eux durant cette dizième saison. Ils sont très forts dans le jeu, car ils sont contrôlables par deux personnes et disposent de deux armes : un lance-missile et un fusil à pompe. Beaucoup de joueurs ont essayé de convaincre Epic Games de les enlever, mais à part un nerf, l'éditeur n'a pas réagit à cette demande !
Bonne nouvelle donc pour les joueurs : la Brute devrait disparaitre en Saison 11 ! Des data-mineurs ont découvert une image dans les fichiers du jeu, représentant la Brute infectée par un virus à certains endroits. Il y a également eu des explosions de Brutes dans le jeu dernièrement, ce qui confirme que la Brute devrait être supprimée du jeu à la prochaine saison.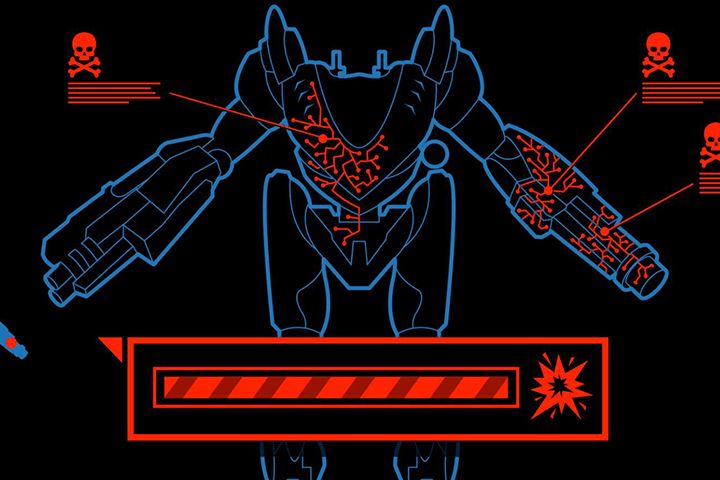 Retrouvez plus d'informations sur la brute en saison 11
Un tutoriel pour aider les débutants
La dernière nouveauté de cette saison 11 serait l'ajout d'un tutoriel dans Fortnite, pour aider les débutants à comprendre rapidement les mécaniques du jeu. Ce tutoriel serait sous forme de mode temporaire, et apprendrait aux nouveaux joueurs les bases du jeu. Divisé en 25 étapes, ce tutoriel apprendrait aux joueurs comment se déplacer, sauter, ouvrir des coffres, et de nombreux autres éléments nécessaires pour jouer correctement !
Here is ALL the info you need to know about Tutorial mode:

LTM Name: Tutorial
LTM Description: Learn the game's basics!

Basic Info:
- XP Gain is disabled
- ONLY for new players, can't join with friends.
- You CAN respawn
- There is a special map for this mode.
[Continued] pic.twitter.com/jsV52er88W

— FireMonkey • Fortnite Intel ? (@iFireMonkey) October 6, 2019
Retrouvez plus d'informations sur le tutoriel en saison 11
Nous attendons avec impatience la saison 11 pour voir si toutes ces fuites se révèlent correctes !