Arrivée récemment dans Fortnite, la nouvelle ville de Polar Peak pourrait laisser petit à petit sa place à une ville bien plus grande au cours de la saison 7...
Avec la saison 7 qui a débarquée, un iceberg géant est venu frapper l'île de Fortnite pour le patch 7.0 du 6 décembre, changeant par la même occasion la partie sud-ouest de la carte... Si plusieurs nouvelles villes se sont alors créées, c'est Polar Peak qui semble avoir le plus de secrets.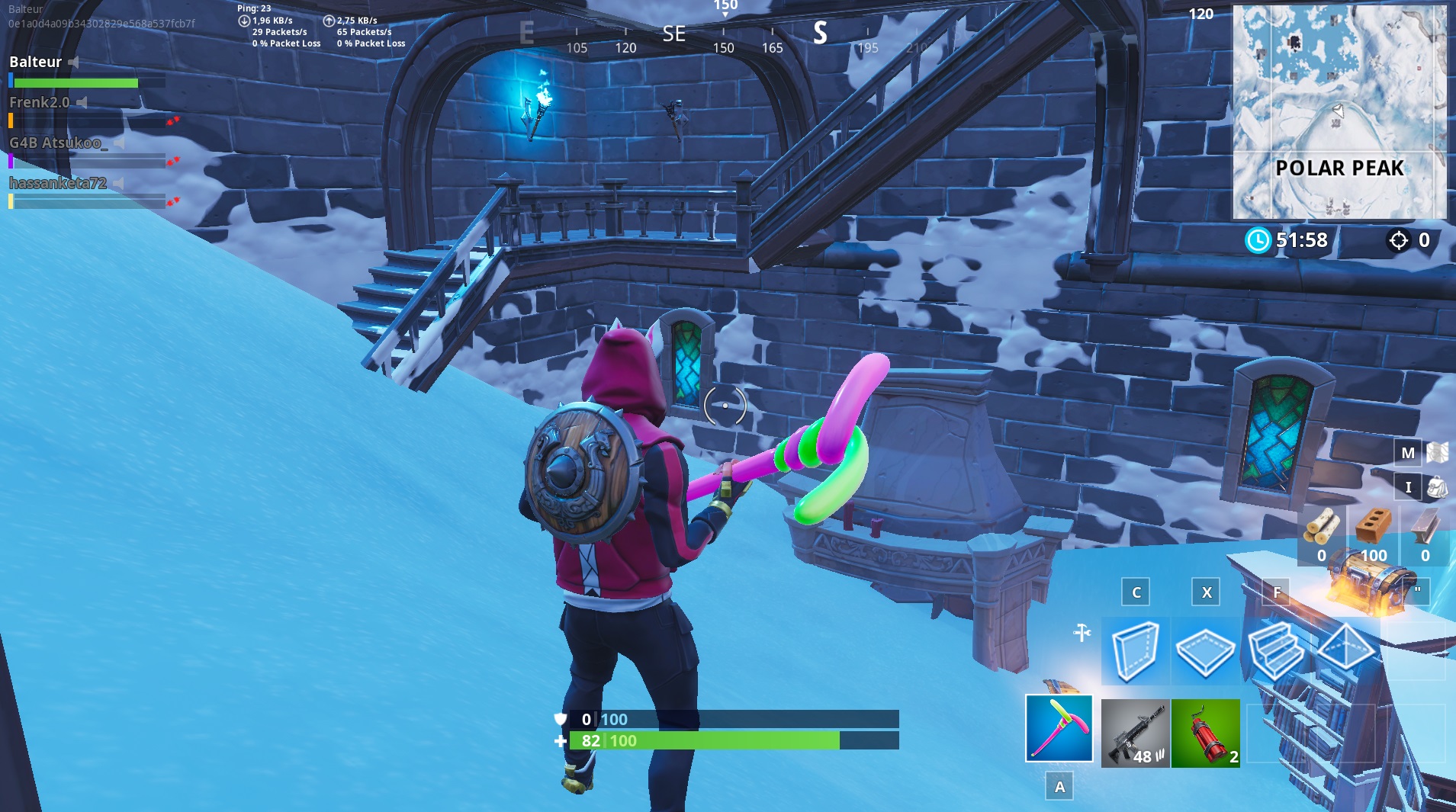 Au sommet de l'iceberg, d'où son nom « Polar Peak », littéralement le Pic Polaire, le vidéaste allemand StanPlay a montré un glitch permettant de se rendre en dessous de l'iceberg, découvrant au passage une immense cité médiévale. Si cette dernière n'est pas accessible pour le moment, il semblerait qu'elle le devienne par la suite...
Cette théorie avancée par le YouTuber semble concorder avec certains fichiers trouvés par un dataminer, révélant que la glace fondrait tout au long de la saison 7, rendant l'accès à ce village possible petit à petit. Selon ces fichiers, il y aura 3 phases distinctes dans la fonte de l'iceberg.
So the iceberg will slowly melt and melt till we can go inside...
We got the files for it and the underground place is already there, so maybe tonight? at TheGameAwards? pic.twitter.com/wXhj2Nhig2

— FortTory - Fortnite Leaks (@FortTory) December 6, 2018
Pour le moment, malgré sa récente arrivée, Polar Peak n'est pas un endroit où les joueurs aiment commencer. Mais il se pourrait qu'au fil des semaines, le village devienne de plus en plus peuplé, faisant peut-être même de cet endroit l'un des plus appréciés du jeu !