Après quelques temps de silence, Epic Games communique concernant Sauver le monde (Save the World) sur Fortnite, le mode PvE.
C'était une annonce attendue par les joueurs du mode Sauver le monde dans Fortnite et il semblerait qu'elle soit décevante. De nombreux messages ont été postés, que ce soit sur Twitter ou Reddit afin de se plaindre concernant les informations d'Epic Games pour la suite du PvE.
Car oui, il y aura une suite mais elle risque d'être bien moins fournie..
BREAKING: The r/Fortnite subreddit is currently being silenced by moderators due to people Attacking/Giving feedback to Epic for Ruining "Save the World"

1 guy had to even write his post on Morse code because the moderators kept banning him#savesavetheworld pic.twitter.com/MAjutOFFuG

— Storm - Fortnite Leaks (@StormLeak) June 30, 2020
Le Reddit Fortnite est réduit au silence par les modérateurs à cause des gens qui attaquent/donnent leur avis concernant les mesures d'Epic Games pour Sauver le monde
Le futur de Sauver le monde dans Fortnite
Si vous souhaitez avoir le détail des changements et des nouveautés à venir, on vous conseille de cliquer sur le tweet ci-dessous. Vous accéderez ensuite au communiqué détaillé. Dans cet article, on vous résume brièvement les informations importantes.
Fortnite sort de son accès anticipé
Le mode Sauver le monde restera payant
Il y aura moins de nouveaux contenus dans le mode PvE
Les événements saisonniers vont continuer
Il y aura un système de rotation annuelle des saisons avec des scénarios et des événements
Les packs fondateurs évolueront au niveau supérieur pour avoir des récompenses gratuitements
Un nouveau pack à 19,99€ arrive jeudi, avec des défis exclusifs et des skins (image ci-dessous)

les skins du pack pourront être utilisés en battle royale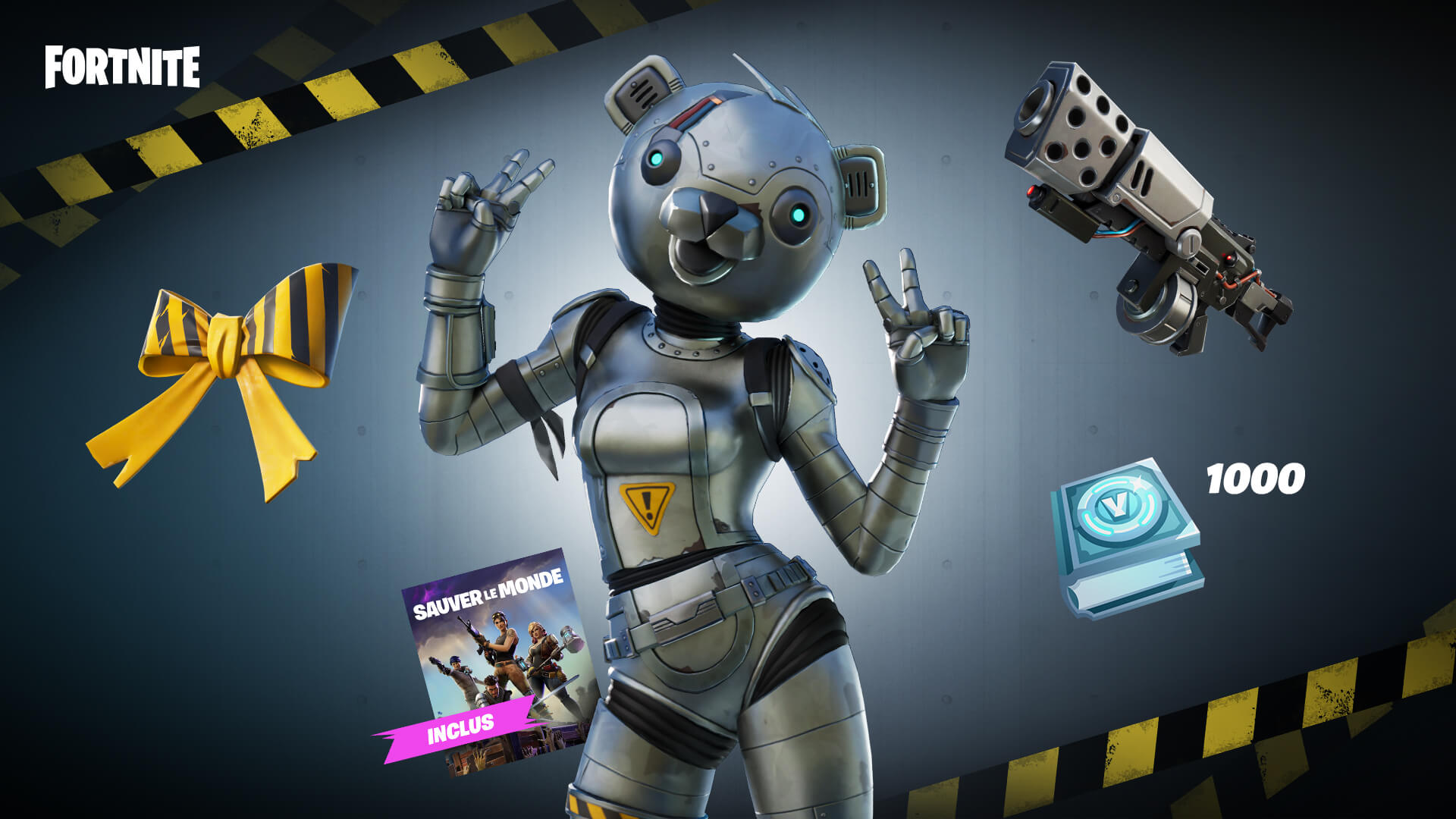 Epic Games termine son communiqué par : « Bien que l'histoire principale de Sauver le monde soit terminée, d'autres aventures vous attendent. Que ce soit en continuant à affronter les Carcasses à Pics Hardis, en jouant aux événements saisonniers de Sauver le monde ou en faisant évoluer votre collection grâce aux aventures... le choix vous appartient. ».