Une tonne de nouveaux skins dédiés à Star Wars sont dans la boutique de Fortnite : Rey, Finn et bien d'autres !
L'opération entre Star Wars et Fortnite ne cesse de se développer ! Après l'annonce de la diffusion d'un extrait inédit du nouveau film Stars Wars Rise of the Skywalker il y a quelques jours, de nombreux dataminers ont trouvé des éléments de Star Wars dans les fichiers du jeu. Cela a mené à plusieurs pistes et rumeurs qui se sont officialisées dans la nuit du 12 au 13 décembre avec le GameAwards : des skins dédiés à Star Wars sont désormais disponibles dans Fortnite.
Si vous vous connectez à Fortnite dans les prochaines heures, vous verrez que la boutique du jour est remplie de skins dans l'univers de Fortnite, allant de Rey à Finn en passant par des emotes, des armes et même un TIE !


Fortnite x Star Wars : l'événement Galileo
Skins Star Wars dans Fortnite
La boutique de ce vendredi 13 décembre 2019 n'a rien à voir avec les boutiques traditionnelles de Fortnite ! On compte 10 cosmétiques différents en vente, tous dans l'univers de Star Wars. Parmi eux : 3 skins, 2 pioches, 2 emotes, 2 bannières et un parachute. Nul doute que ces différents skins vont faire des ravages dans le porte-monnaie des joueurs...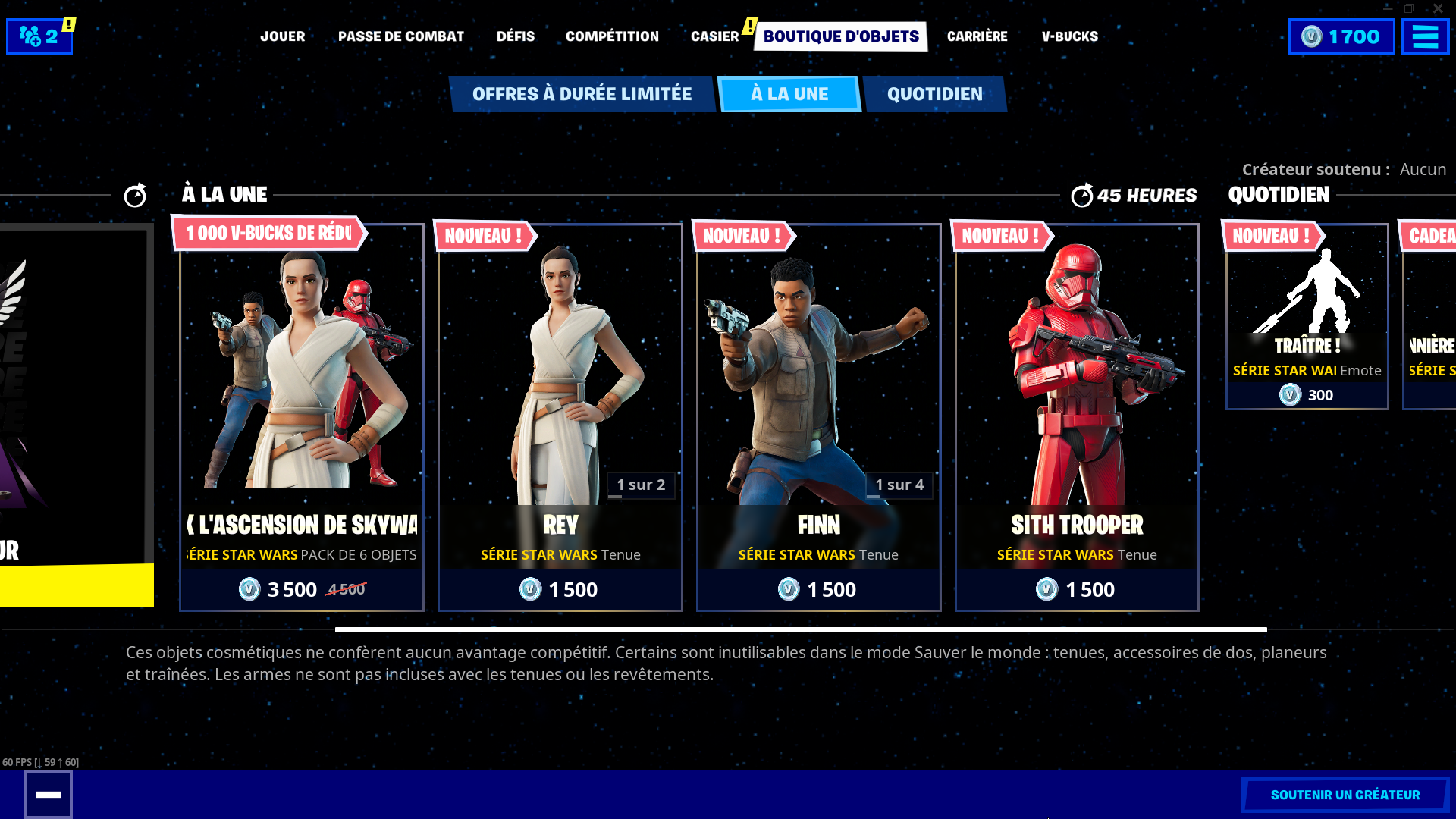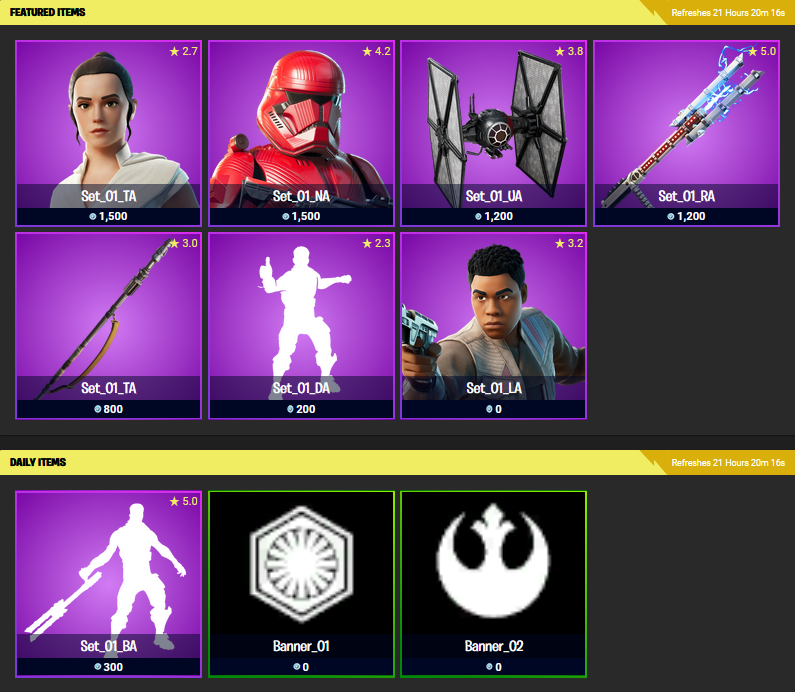 Crédits : FortniteTracker
Il y a de fortes chances pour que les objets quotidiens du samedi 14 décembre amènent encore de nouveaux cosmétiques dans l'univers de Star Wars pour célébrer au maximum la soirée de diffusion du film.