Un tournoi va prendre place aujourd'hui à New York avec Ninja et le groupe de K-Pop iKON. Tout cela sera sur Fortnite et dans les locaux de Samsung à New York !
Cela fait maintenant plusieurs semaines que des rumeurs courent à propos d'un événement sur Fortnite autour du Galaxy S10+, le nouveau téléphone de Samsung. Cet événement va prendre place ce samedi 16 mars aux alentours de 18 h pour nous en France. Le principe ? Ninja et le groupe de K-Pop iKON vont se retrouver à New York au sein des bureaux de Samsung et vont jouer ensemble sur une carte fraîchement créée pour l'occasion.
Le principe
Ninja et le groupe de K-Pop iKON vont jouer ensemble sur une toute nouvelle carte Fortnite, éditée dans le mode créatif. Pour le moment, on ne sait pas à quoi elle va ressembler, même si beaucoup de personnes ont trouvé cette carte dans les fichiers du jeu.
Tout cela se jouera sur le nouveau Samsung Galaxy S10+ pour en faire sa promotion.
ninjas "all new map" is really just a creative map btw

Leaked video that looks fan made and overall bad: https://t.co/fS1dZVAXhg

Shockingly that is actually made be epic, doesn't look like it lmao

— Lucas7yoshi_ // Fortnite News & Leaks & Shitposts (@lucas7yoshi_) March 15, 2019
Les personnalités présentes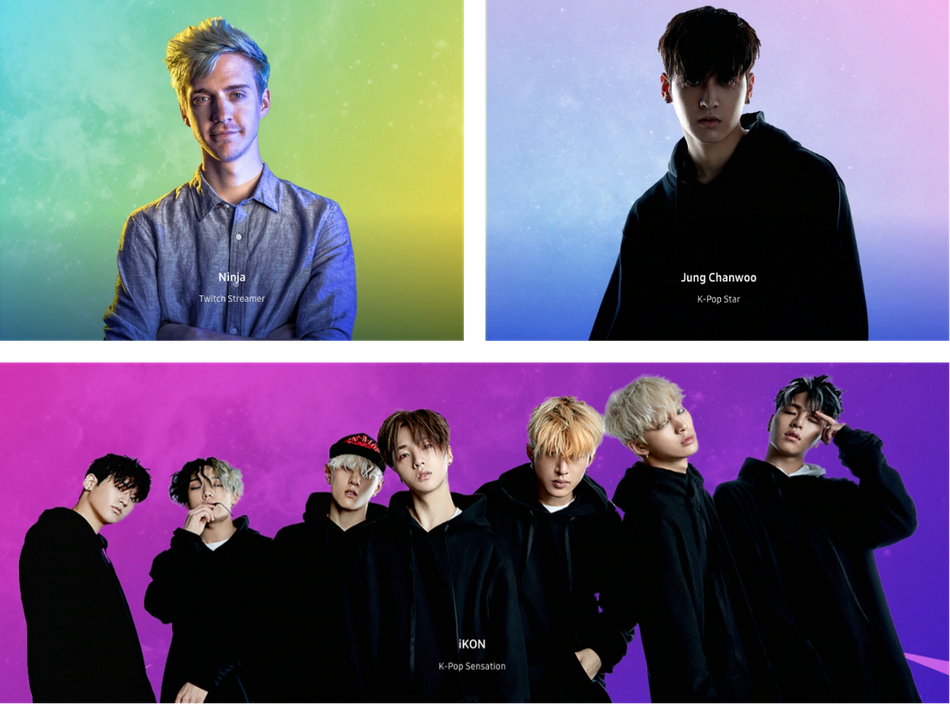 Où et quand regarder ?
La compétition sera diffusée sur Twitch et il faudra commencer à regarder aux alentours de 23h, puisque Ninja et iKON joueront ensemble à ce moment là (des qualifications se joueront à partir de 18 h). À noter que iKon réalisera un mini concert privé à partir de 00h10 !