Ce samedi 4 juillet, Epic Games va diffuser des entretiens dans Fortnite, afin de faire évoluer le débat sur la question raciale aux Etats-Unis.
Suite aux récents événements de racisme anti-noir aux Etats-Unis, Epic Games a décidé de donner la parole à des personnalités afin de « faire évoluer le débat sur la question raciale ». Pour l'occasion, une série d'entretiens va être diffusée sur Fortnite, dans le mode Fête royale (Party Royale en anglais) ce samedi 4 juillet 2020 à 15h46 (heure française). Son nom : We The People. L'heure choisie n'est pas due au hasard ; aux USA, l'heure de diffusion est à 8h46 (en référence aux 8 minutes et 46 secondes ayant coûté la mort à George FLOYD).
Si vous souhaitez prendre part à l'événement et écouter des intervenants du milieu des affaires, des médias, de la musique et du divertisseent, on vous recommande donc de vous connecter à Fortnite demain après-midi.
Qu'est-ce que We The People dans Fortnite ?

Dans le communiqué d'Epic Games, on peut lire : « We The People est présenté par Van Jones, qui donne la parole à Elaine Welteroth (ancienne rédactrice en chef de Teen Vogue), Jemele Hill (autrice pour The Atlantic), Killer Mike (rappeur, auteur-compositeur, visionnaire) et Lil Baby (jeune prodige du hip-hop). Ensemble, ils abordent la question de la lutte contre le racisme systémique dans les médias, la culture, le divertissement et le sport. ».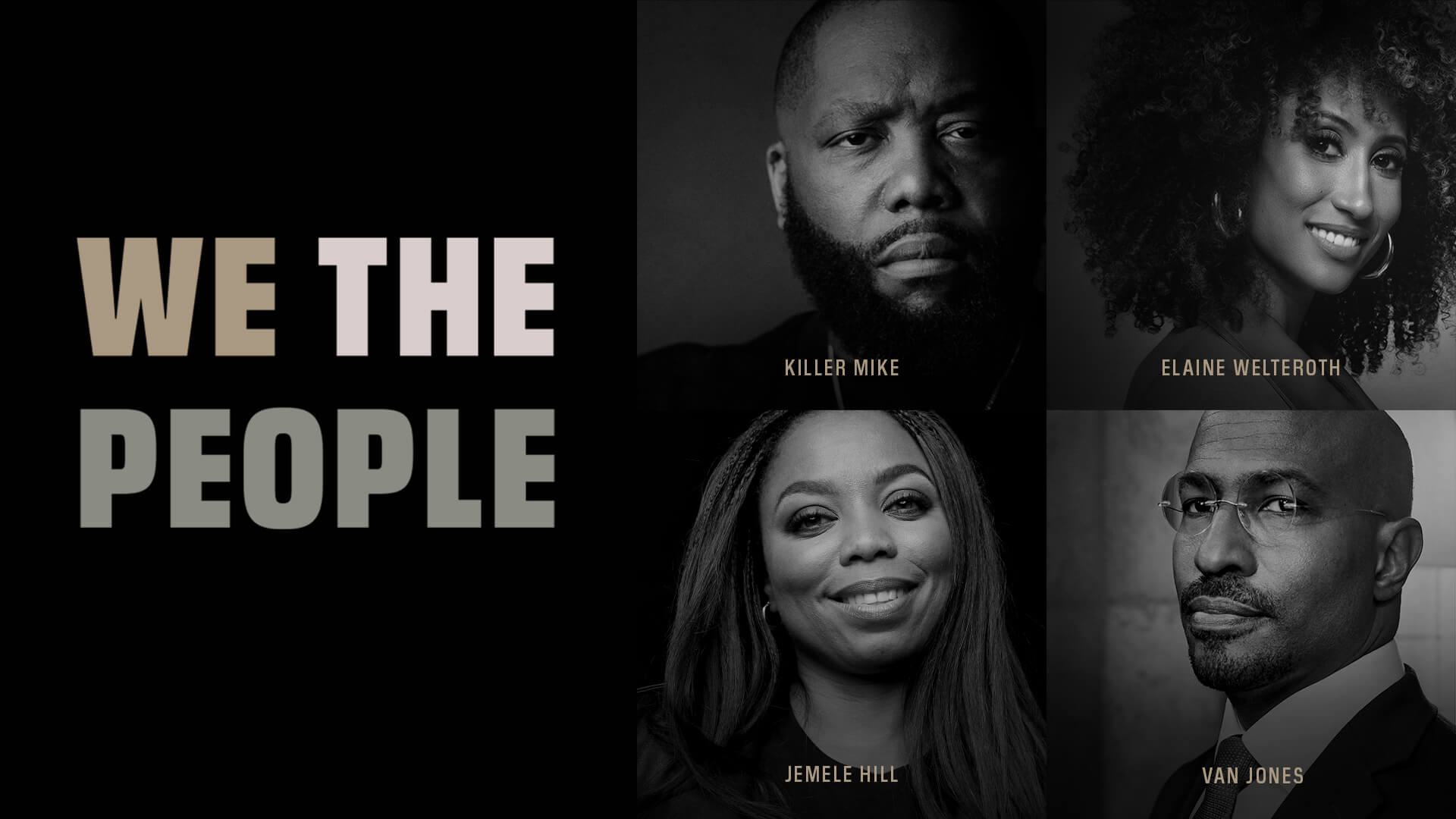 Si vous souhaitez suivre la diffusion, Epic Games a expliqué en détails comment procéder :
Lancez Fortnite le samedi 4 juillet avant 15h46.

Sélectionnez le mode Battle Royale, puis le mode de jeu Fête royale, et rendez-vous sur le grand écran de l'île.

Attendez le début de l'événement à 15h46

N'hésitez pas à prolonger la discussion avec vos amis.
Si vous ne pouvez pas vous rendre dans le jeu à cette heure, sachez que toutes les deux heures, le court film sera rediffusé le samedi 4 juillet 2020.