Le mode Clash revient ce week-end sur League of Legends, et l'inscription sera gratuite pour l'occasion !
Le mode Clash, qui avait eu énormément de problèmes lors de ses premières éditions sur League of Legends, revient ce week-end du 7-8 décembre, ainsi que le week-end suivant (14-15 décembre). Pour l'occasion, une petite piqure de rappel du fonctionnement de Clash et de comment s'y inscrire ne fait pas de mal, d'autant que Riot Games offre des tickets gratuits aux joueurs pour l'occasion de cette bêta mondiale.
La vidéo de Riot Games explique plutôt bien tout ce qu'il y a à savoir sur le mode Clash.
Comment fonctionne le mode Clash ?
Le mode Clash consiste en deux mini tournois répartis sur les deux jours du week-end. Dans ces tournois, 8 équipes s'affrontent dans un bracket, les gagnants affrontant les gagnants de chaque round jusqu'à ce qu'une formation soit victorieuse. Les équipes qui perdent pourront s'affronter dans un loser bracket, pour augmenter leur classement.
N'importe qui peut créer ou rejoindre une équipe de Clash, pourvu que tous les joueurs aient terminé leurs parties de placement en mode classé. Le niveau moyen de l'équipe déterminera son palier, allant de 4 à 1, et qui sera important pour l'heure du tournoi.

Les différents paliers commenceront le tournoi à des horaires différents, ce qui allégera la charge de joueurs pour les serveurs de Riot Games.
Comment débloquer son ticket gratuit ?
Pour le lancement de cette bêta mondiale, durant laquelle toutes les régions compétitives pourront participer au mode Clash, Riot Games offre des tickets gratuits. Pour l'obtenir, rien de plus simple : il vous suffit d'aller sur le site de Riot créé pour l'occasion et de vous connecter avec votre compte LoL (ou désormais compte Riot).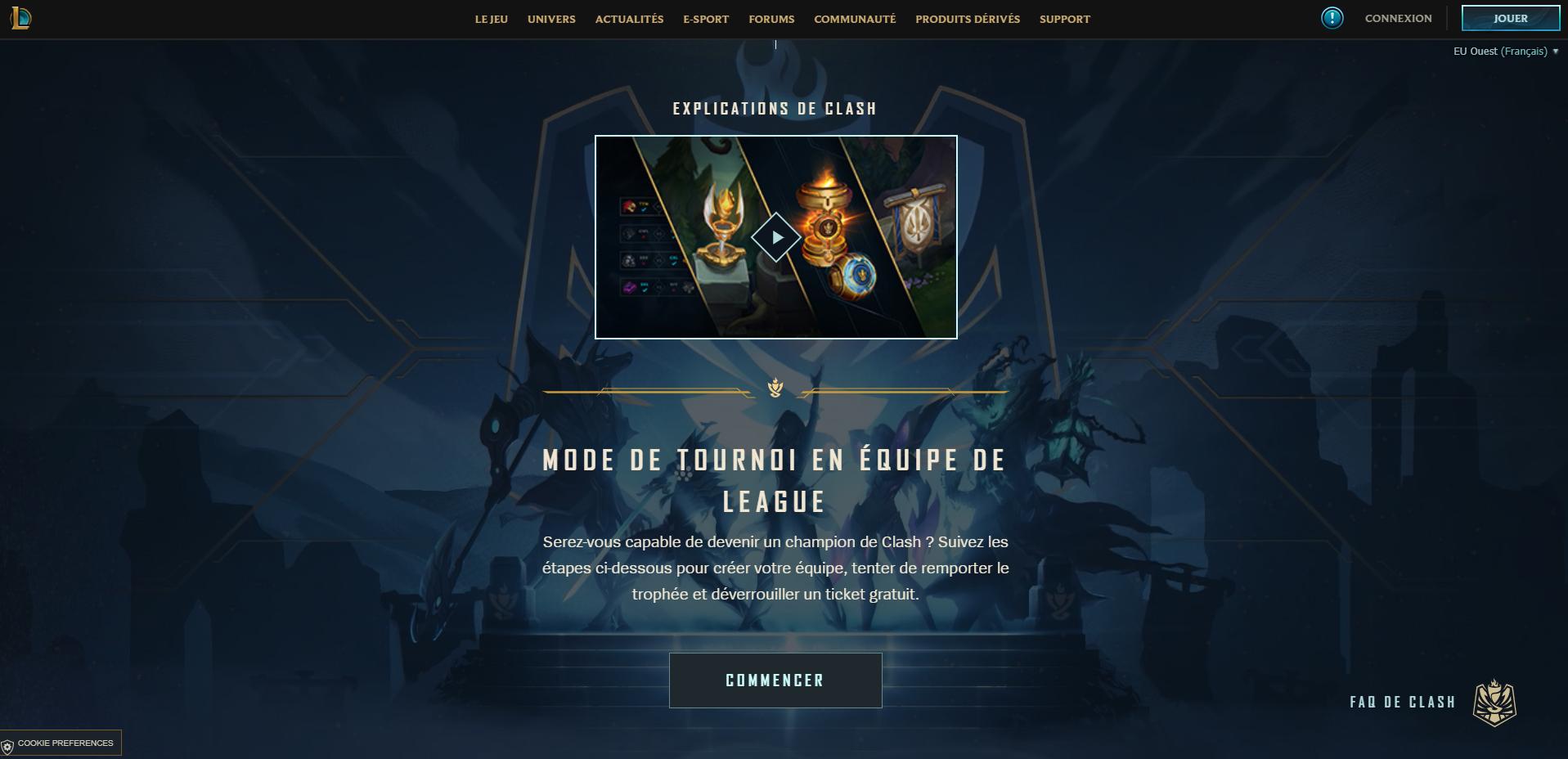 Descendez un peur sur la page, puis cliquez sur le bouton « Commencer », qui vous permettra de revoir les règles et le fonctionnement du mode Clash en détail via une interface prévue à cet effet. Celle-ci détaille les différentes étapes, allant de la Création d'équipe au tournoi, en passant également par la période d'analyse de ses adversaires. Une fois que vous aurez tout vu, vous pourrez obtenir votre ticket gratuit, qui sera automatiquement ajouté à votre compte lorsque vous aurez rejoint (ou créé) une équipe.
A noter qu'il est tout de même possible d'acheter un ticket Premium avec des RP, ce qui augmentera vos récompenses.
Les récompenses du mode Clash
Chaque participation au mode Clash vous permet de débloquer des points de victoire, que vous pourrez utiliser pour débloquer de nouveaux logos d'équipe ainsi que des bannières qui apparaîtront en jeu.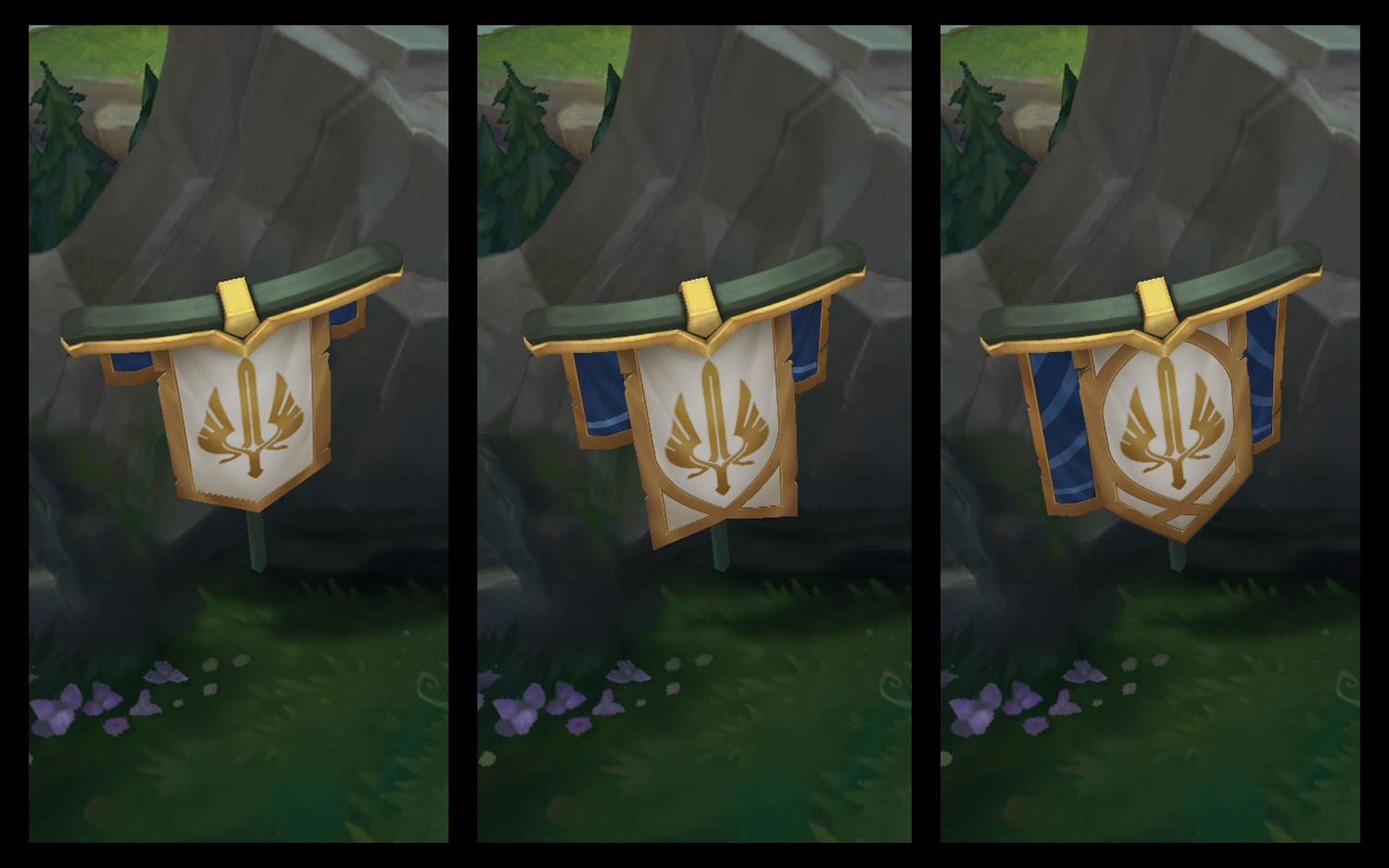 En outre, une victoire lors du mode Clash débloquera quant à elle des Trophées, qui apparaîtront également dans vos parties sur la Faille de l'Invocateur (peu importe le mode de jeu). Plus vous jouez à un palier élevé (lié au niveau moyen en classé de votre équipe), plus votre bannière et trophée seront prestigieux.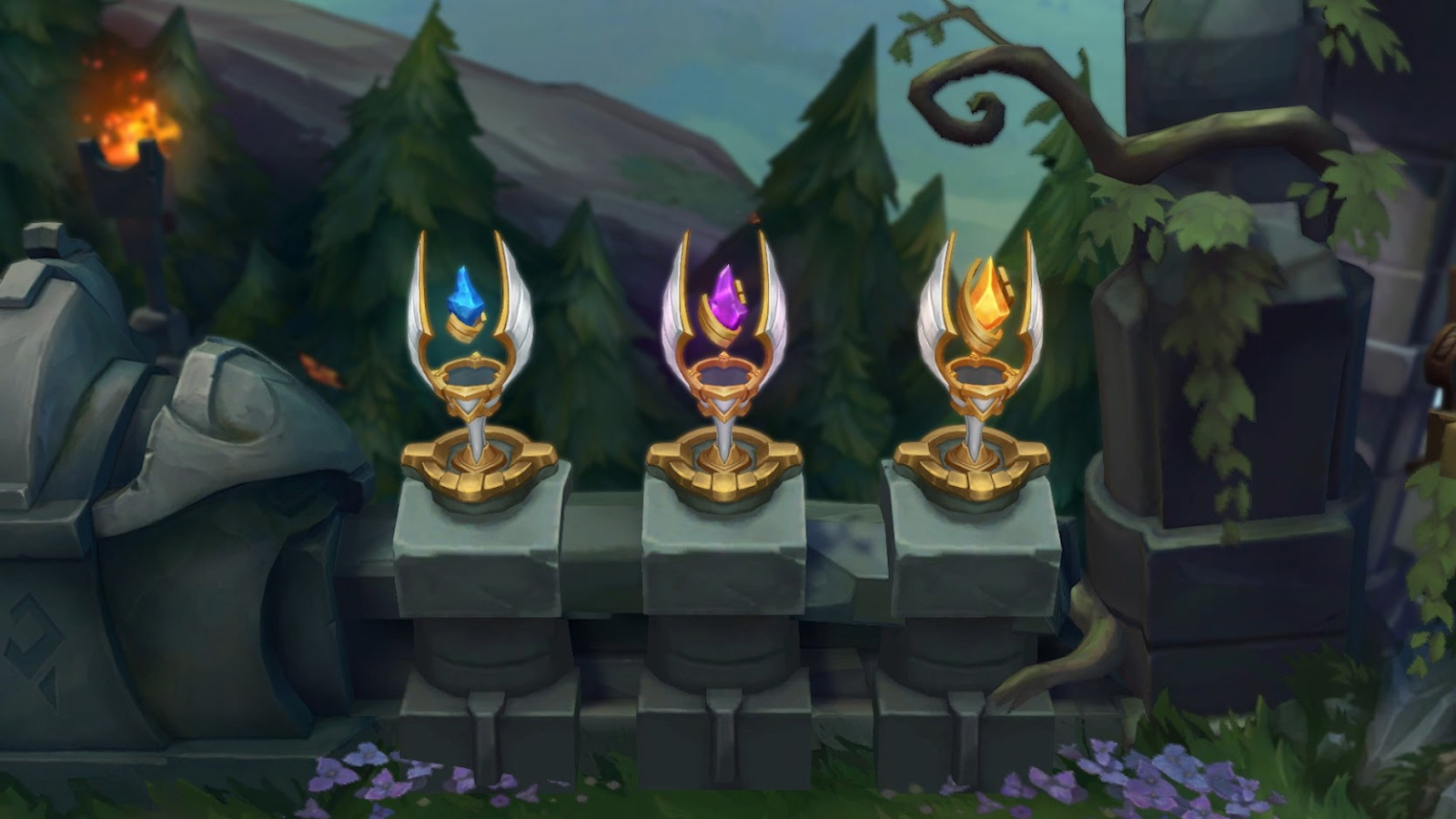 En outre, vous recevrez une Orbe de Clash à la fin du tournoi si vous utilisez un ticket classique (achetable pour des Essence bleues, mais gratuit pour le week-end du 7-8 décembre), ou une Capsule de Clash si vous avez un ticket premium. Elles vous donneront des récompenses en fonction de votre classement, allant du simple bonus d'XP et quelques Essences bleues, à des skins légendaires et des fragments de skins ultimes.
Retrouvez tous les détails sur les récompenses, ainsi que sur toutes vos autres questions sur le mode Clash sur la FAQ dédiée de Riot Games.
Tous nos guides de champions sur LoL