Ce n'est pas vraiment une surprise mais selon les informations relayées par ESPN, Echo Fox aurait libéré l'ensemble de ses joueurs et de son staff sur League of Legends.
C'était dans l'air et ce n'est donc pas vraiment une surprise, Echo Fox libérerait tous ses joueurs et son staff selon ESPN. Comme on vous en parlait précédemment, Echo Fox était obligé de vendre son slot en LCS suite aux nombres problèmes rencontrés par la structure après les accusations de racisme à l'encontre de Rick Fox et son désir de quitter l'organisation.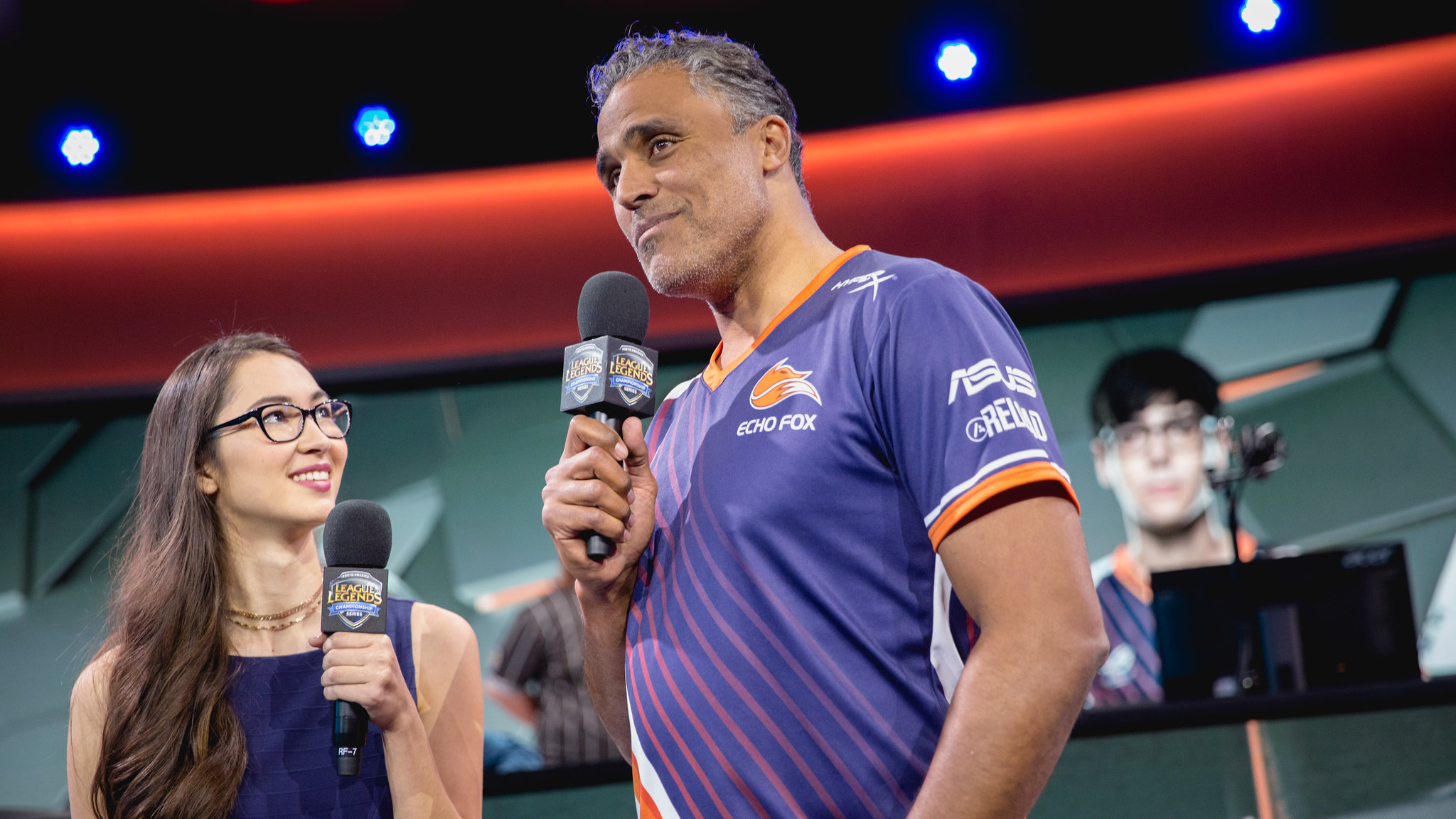 Suite aux allégations de Rick Fox, Echo Fox s'est vu obligé de vendre sa place en LCS.
La structure avait trouvé un accord avec le groupe Kroenke Sports & Entertainment qui possède plusieurs équipes sportives comme les équipes de football des Colorado Rapids et Arsenal, l'équipe de basketball, les Nuggets de Denver ou bien encore les Rams de Los Angeles en football américain. Cependant, le groupe détient également une équipe esportive, les Los Angeles Gladiators en Overwatch League.
Cet accord a toutefois capoté suite au procès intenté par Robert Moore, le PDG de la section esportive du groupe KSE. En raison de cela, Riot Games a été obligé de mettre eux-mêmes le slot en vente puisque Echo Fox n'a pas réussi à trouver un repreneur avant la deadlane fixée par les créateurs de LoL.Les structures qui voudraient d'ailleurs acheter cette fameuse place en ligue américaine vont devoir se dépêcher puisque Riot ne laisse que 30 jours à ces derniers pour faire part de leur candidature.
En attendant, les 14 personnes composant la structure Echo Fox sur LoL à savoir 10 joueurs (équipe pro et académie réunies) et 4 membres du coaching staff se retrouvent désormais libérés et vont devoir se mettre à la recherche d'une structure pour la saison prochaine. Echo Fox a d'ailleurs tenu à communiquer à ce sujet :
« Nous nous efforcerons d'aider les joueurs à entrer dans la prochaine phase de leur carrière, que ce soit avec une nouvelle organisation ou quelque soit la voie qu'ils choisissent. Nous sommes profondément reconnaissants à nos joueurs pour tout ce qu'ils ont donné à Echo Fox durant notre passage sur League of Legends. »
En tout cas, des joueurs comme Solo, vu sa performance cette année, ou Hakuho, devraient trouver rapidement un nouveau pied-à-terre. Quant à Fenix, son profil devrait également intéresser des organisations puisque qu'il est désormais considéré comme un résident nord-américain malgré sa nationalité coréenne. Quant aux autres joueurs et membres du staff libérés, ils feront peut-être, qui sait, parti de la structure qui reprendra le slot de leur ancien employeur.