De nombreux indices laissent présager que le fameux « assassin masqué qui refuse de mourir » qui devrait sortir après Lillia ne serait autre que Yone, le frère de Yasuo.
Alors que Lillia vient tout juste d'être révélée, de nouvelles informations auraient fuité quant au champion de League of Legends suivant. Décrit dans le Plan d'action des champions de juin 2020 comme un « assassin masqué qui refuse de mourir », celui-ci ne serait autre que Yone, le frère de Yasuo revenu d'entre les morts. Cette théorie a été appuyée par deux nouveaux indices : un potentiel leak de son skin Fleur spirituelle, et des dialogues de Thresh avec son nouveau skin dans lequel il mentionne le personnage.
Le splash art de Yone Fleur spirituelle aurait fuité
Sur le reddit de League of Legends, un utilisateur a publié une photo de ce qui ressemble au splash art d'un skin de Yone. Ce skin semble être une Fleur spirituelle, la nouvelle ligne de skins qui arrive au prochain patch avec Lillia, Thresh, Vayne, Teemo et Yasuo.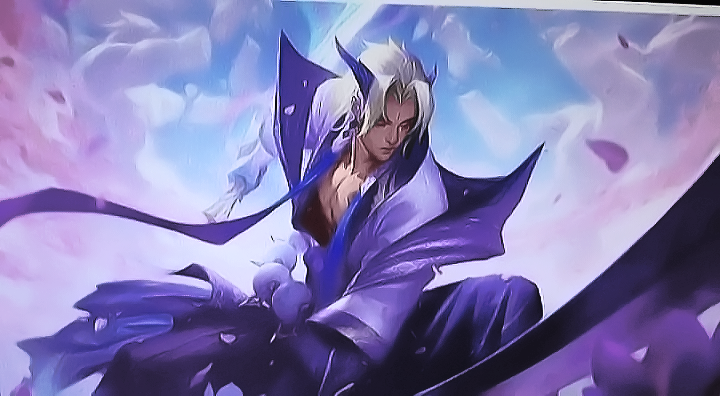 Malgré la faible qualité, ce personnage fait énormément penser au frère de Yasuo.
Sur cet artwork, il est possible d'apercevoir dans le fond ce qui ressemble à des statues de Yasuo et de Yone qui auraient été brisées par ce dernier. Son épée semble également correspondre à celle qui apparaît dans le reflet de l'eau du splash art de Yasuo Fleur spirituelle.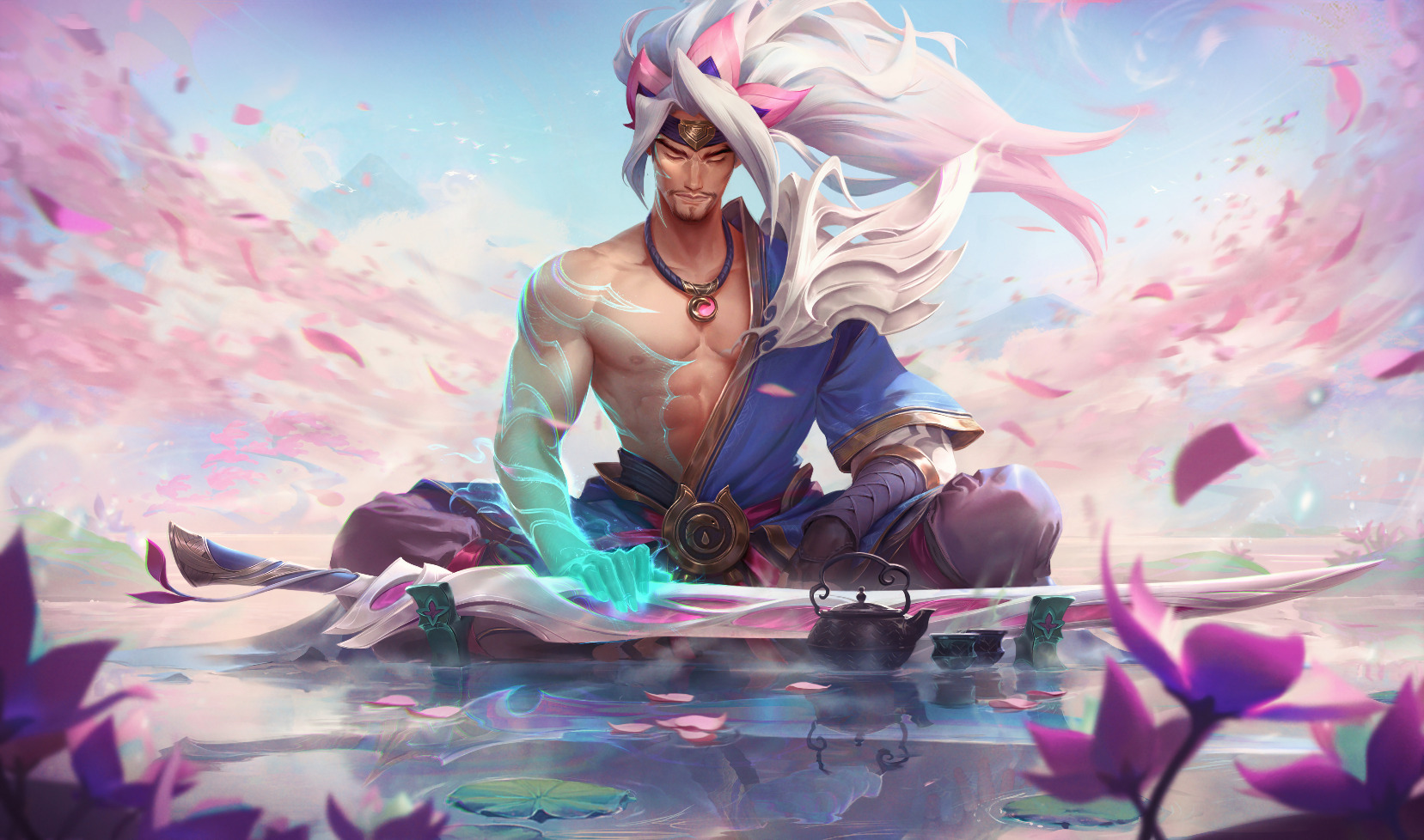 Dans le reflet de l'eau, il est possible de voir une épée différente de celle de Yasuo, ainsi qu'une main spirituelle qui semble tenir la théière.
Des dialogues entre Thresh et Yone
Outre ce potentiel splash art, des dialogues de Thresh intéragissant avec Yone ont été trouvés dans les fichiers du jeu avec son nouveau skin.
Avec son skin Fleur spirituelle, Thresh prononce les mots suivants : « Yone, le frère aîné éternellement dans l'ombre de son cadet, comment pourrais-tu reposer en paix ? ».
Si l'artwork du skin plus haut n'était pas une preuve suffisante, cette ligne de dialogue semble réellement indiquer que Yone serait bien le prochain champion.
Cette nouvelle n'est évidemment pas une surprise, puisque Yone était déjà le candidat le plus mentionné dans les nombreuses théories de fan qui essayaient de deviner qui était ce fameux assassin masqué qui refuse de mourir et qui était déjà présent dans le lore. Logiquement, Riot Games devrait se dépécher de l'annoncer officiellement maintenant qu'il a fuité.