Riot Games vient d'annoncer que la ligue professionnelle turque de League of Legends (TCL) allait également passer sous un format de partenariat permanent (franchises) dès 2019.
La tendance à des partenariats à long terme continue de se propager puisqu'outre l'Europe, la ligue professionnelle turque de League of Legends (TCL) sera également concernée par la mise en place d'un système de franchises dès 2019.
C'est la division turque de Riot Games qui a annoncé ce changement majeur dans le panorama du championnat turc à travers un article sur le site officiel (source en turc) expliquant en détails le processus et les motivations derrière cette décision. A noter qu'aucune somme pour le droit d'entrée n'a été annoncée pour le moment par Riot Games.
A première vue, le système sera très similaire à celui déjà en place au sein des LCS NA :
→ 10 organisations seront choisies par Riot à la suite d'un processus de sélection
→ Elles disposeront d'une équipe Academy
→ Riot évaluera le partenariat avec les équipes tous les 3 ans
L'objectif de Riot Games pour le championnat turc est de permettre aux formations de se concentrer sur une approche à moyen et long terme, en développant leur propre talent (et donc des joueurs locaux) plutôt que d'opter pour une stratégie de résultats immédiats qui pousse les équipes à importer des talents.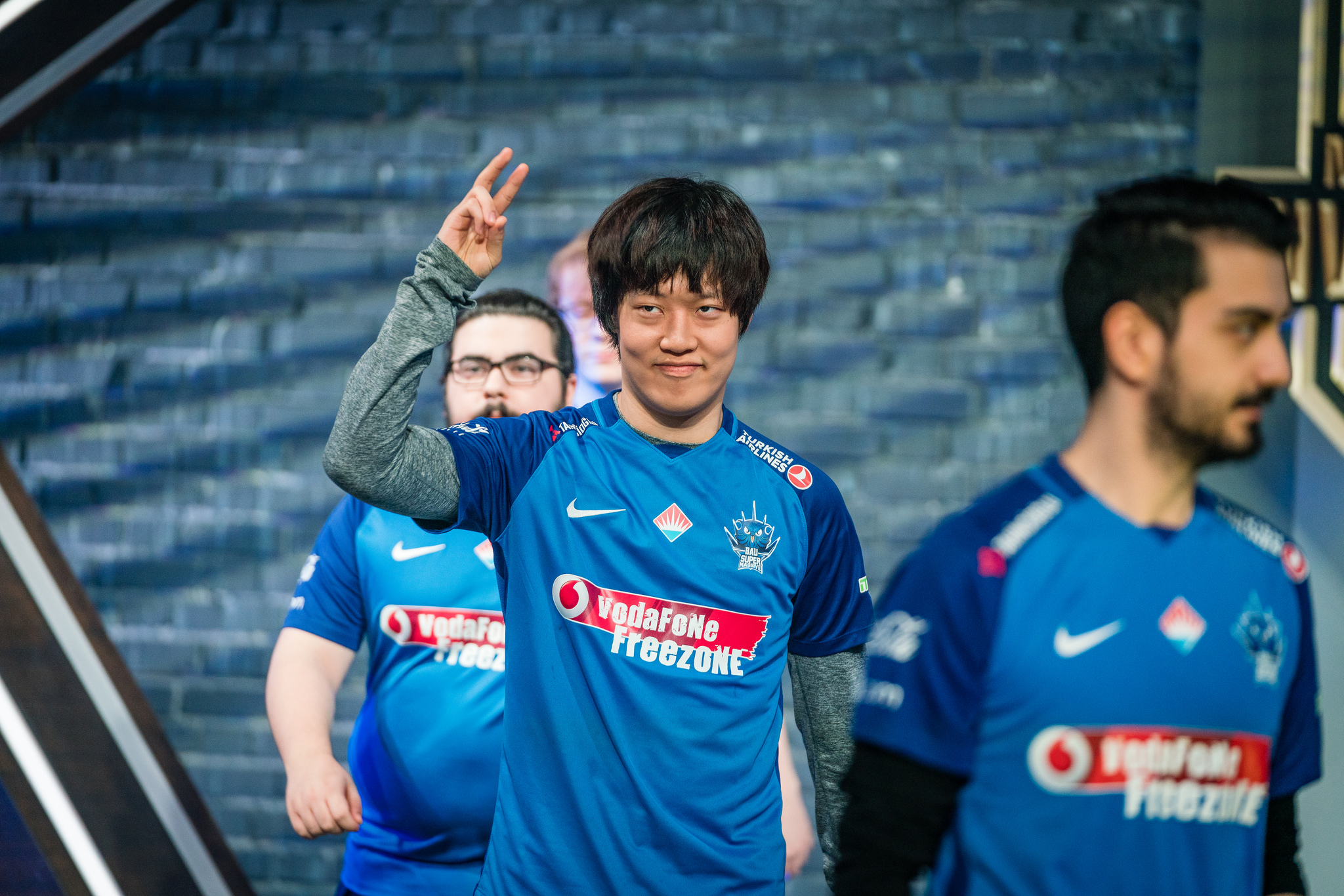 GBM avec SuperMassive lors du MSI Play-in 2018 (Crédits LoL Esports)
Il faut rappeler que le championnat TCL dispose actuellement de 17 joueurs coréens, soit un total supérieur aux LCS EU et NA. Si la ligue a démontré tout son potentiel en participant à de nombreux évènements internationaux depuis 2014, la tendance à importer des vétérans issus de la ligue coréenne s'est généralisée, limitant le potentiel de détection des joueurs turcs. Ce nouveau modèle devrait donc permettre d'attirer des investisseurs issus de clubs sportifs (la ligue turque ayant déjà vécu le départ de plusieurs équipes sportives) mais également de milieux extérieurs au sport afin de mieux encadrer et développer les talents locaux et ainsi renforcer le niveau de jeu du championnat.
Le processus de sélection débutera dès le 20 juin avec les premiers dépôts de candidatures qui s'étaleront jusqu'au 20 août. Riot Games commencera alors ses entretiens individuels à partir du 15 septembre et les 10 sélectionnés seront présentés officiellement le 15 novembre.