Les skins des champions LoL choisis par Samsung Galaxy suite à leur victoire au Mondial 2017 sont arrivés sur League of Legends !
On les attendait, et les voici ! Les skins des champions du monde de League of Legends de 2017 arrivent sur LoL suite au patch 8.14. Tous sont au prix de 1350 RP, et différents packs ont été mis en place par Riot Games, pour acheter icônes et skins en même temps. N'hésitez pas à consulter le site officiel pour en savoir plus.
Dans une vidéo, on en apprend un peu plus sur les choix des joueurs à propos des champions. Pour rappel, il y aura six skins : Gnar, Jarvan IV, Taliyah, Ezreal, Xayah et Rakan.
Vidéo de création des skins Samsung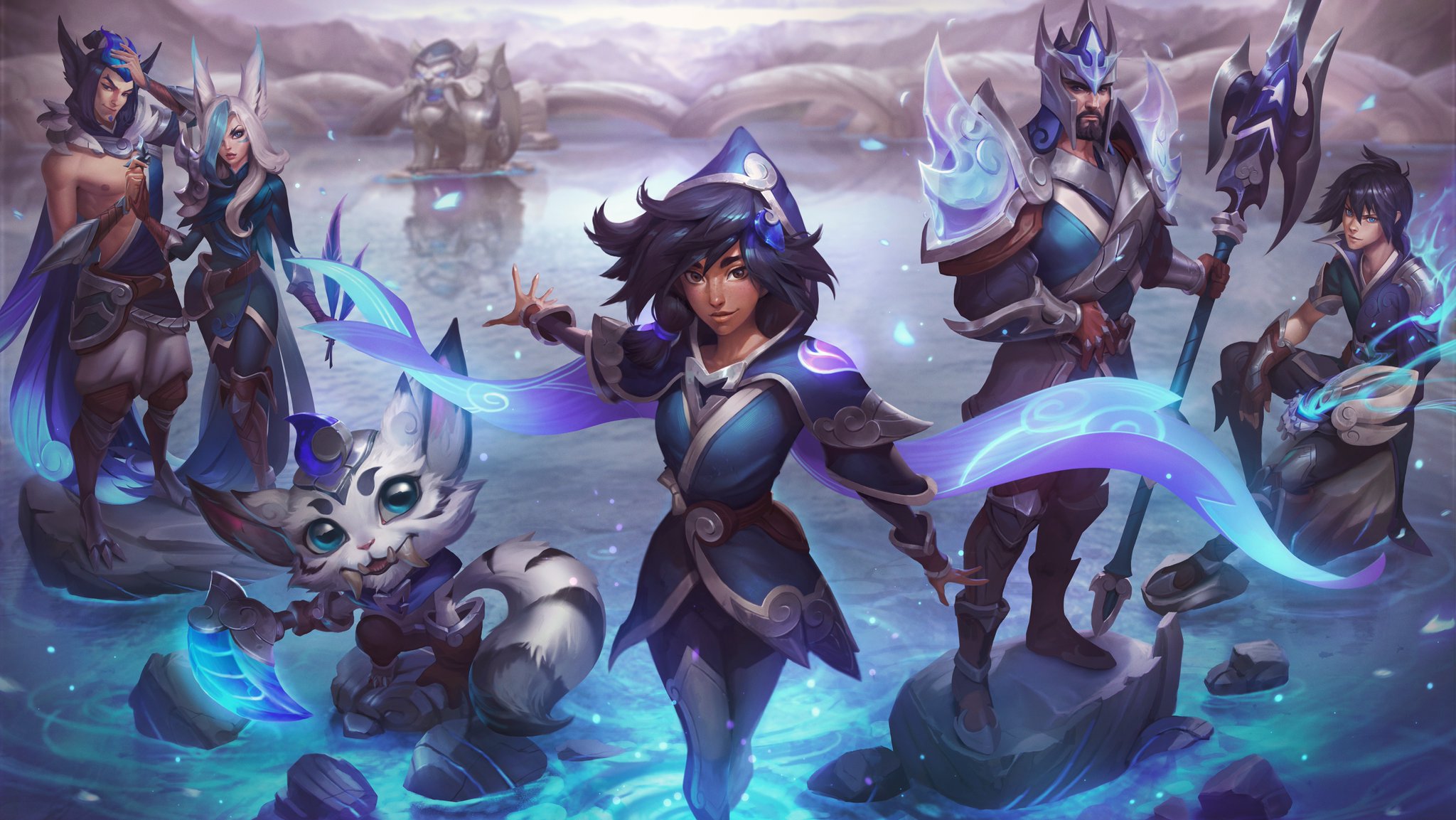 Samsung Galaxy Gnar - 1350 RP


CuVee à propos du Rappel de Gnar : « J'aime manger et comme c'était une animation de rappel, je voulais quelque chose d'amusant, le thème du repas m'a tout de suite parlé. »

Samsung Galaxy Jarvan IV - 1350 RP


Ambition à propos de son choix : « La finale s'est jouée en 3 manches, j'ai choisi un champion que j'ai joué, et je pense que c'est la partie avec Jarvan IV qui a eu le plus d'impact. »

Ambition à propos du Rappel de J4 : « Jarvan a l'apparence d'un guerrier, mais au Rappel, nous voulions que des fleurs se révèlent »

Samsung Galaxy Taliyah - 1350 RP


Crown à propos de son choix : « : À chaque fois que j'ai joué Taliyah en LCK ou au Mondial, j'ai eu de bons scores et l'impression de la maîtriser »

Samsung Galaxy Ezreal - 1350 RP


Haru à propos de son choix : « Je n'ai fait qu'une seule partie avec Ezreal au mondial, c'est un hommage que je lui rends. »

Samsung Galaxy Xayah - 1350 RP


Ruler & CoreJJ à propos de ce choix : « La composition Xayah / Rakan est magnifique, et en soloQ, ce sont deux bons champions à utiliser»

Samsung Galaxy Rakan - 1350 RP