La prochaine édition des Championnats du Monde League of Legends se déroulera en Chine, et la finale se jouera à Shanghai.
Alors que la finale des Worlds de la saison 9 vient à peine de se finir et de se conclure avec la victoire sans appel de l'équipe chinoise FunPlus Phoenix, Riot Games nous a rappelé durant la cérémonie de fin que c'est la Chine qui organisera la prochaine édition du mondial de League of Legends.
Pour ceux qui ne seraient pas au courant, nous vous rappelons que l'année dernière, Riot Games avait annoncé avant la finale 2018 quelles seraient les 3 prochaines destinations pour les Worlds. L'édition 2019 se tenait donc en Europe et l'édition 2020 aura lieu en Chine mais désormais on sait quelle est la ville qui accueillera la finale des Worlds 2020.
Où se tiendra la finale des Worlds 2020 de League of Legends ?
C'est à Shanghai, la « Paris » de l'Orient, que se tiendra la Finale du prochain mondial. Pour rappel, la ville est également le berceau de la ligue chinoise, la LPL et n'est donc pas un choix anodin pour ce qui est de la facilité logistique et organisationnel pour pouvoir tenir la prochaine finale. Cependant, ce n'est pas à l'Arena de la LPL qui a été choisie pour tenir de lieu d'accueil mais le Stade Olympique de Shanghai qui pourra tenir jusqu'à 55 000 spectateurs dans les gradins.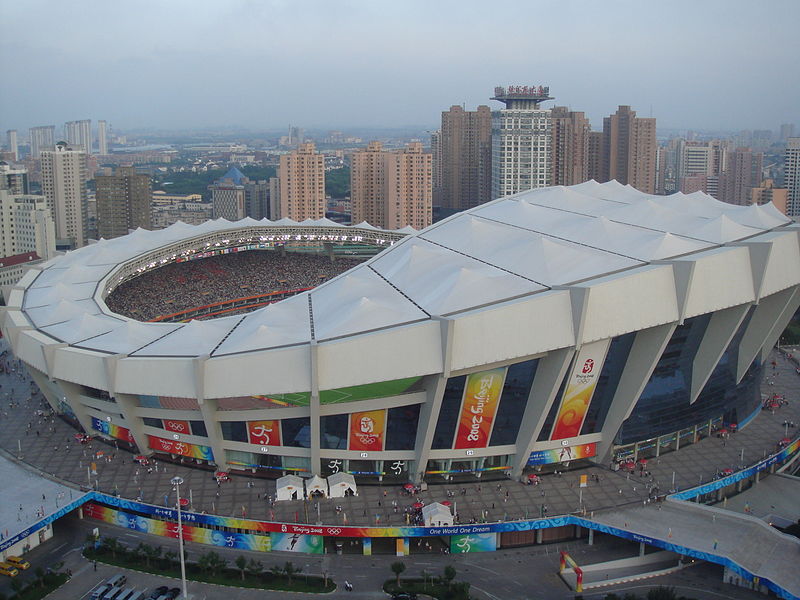 Le Stade Olympique de Shanghai, où se tiendra la finale des Worlds 2020.
Pour les autres lieux choisis pour la phase de Play-in, de la Phase de groupes, des Quarts de finale et des Demi-finales, nous devrions en apprendre plus dans les prochains jours voire semaines.
Quant à l'édition 2021, c'est l'Amérique du Nord qui servira d'hôte au mondial mais pour l'instant nous ne connaissons pas encore les lieux choisis pour accueillir les différents phases du mondial 2021.