Disponible en précommande à 25 euros, le livre décrira toute l'histoire de Runeterra.
Riot Games sortira bientôt un livre intitulé League of Legends : Royaumes de Runeterra, et qui décrira le monde fictionnel dans lequel se déroule le jeu éponyme. Véritable encyclopédie du lore, celui-ci est désormais disponible en précommande sur différentes plateformes (dont Amazon) pour 27 dollars américains, soit 25,43 euros, ou 13,46 euros en version Kindle. Il n'existe pour le moment qu'une version en anglais, mais l'éditeur précise qu'il devrait être traduit après sa sortie.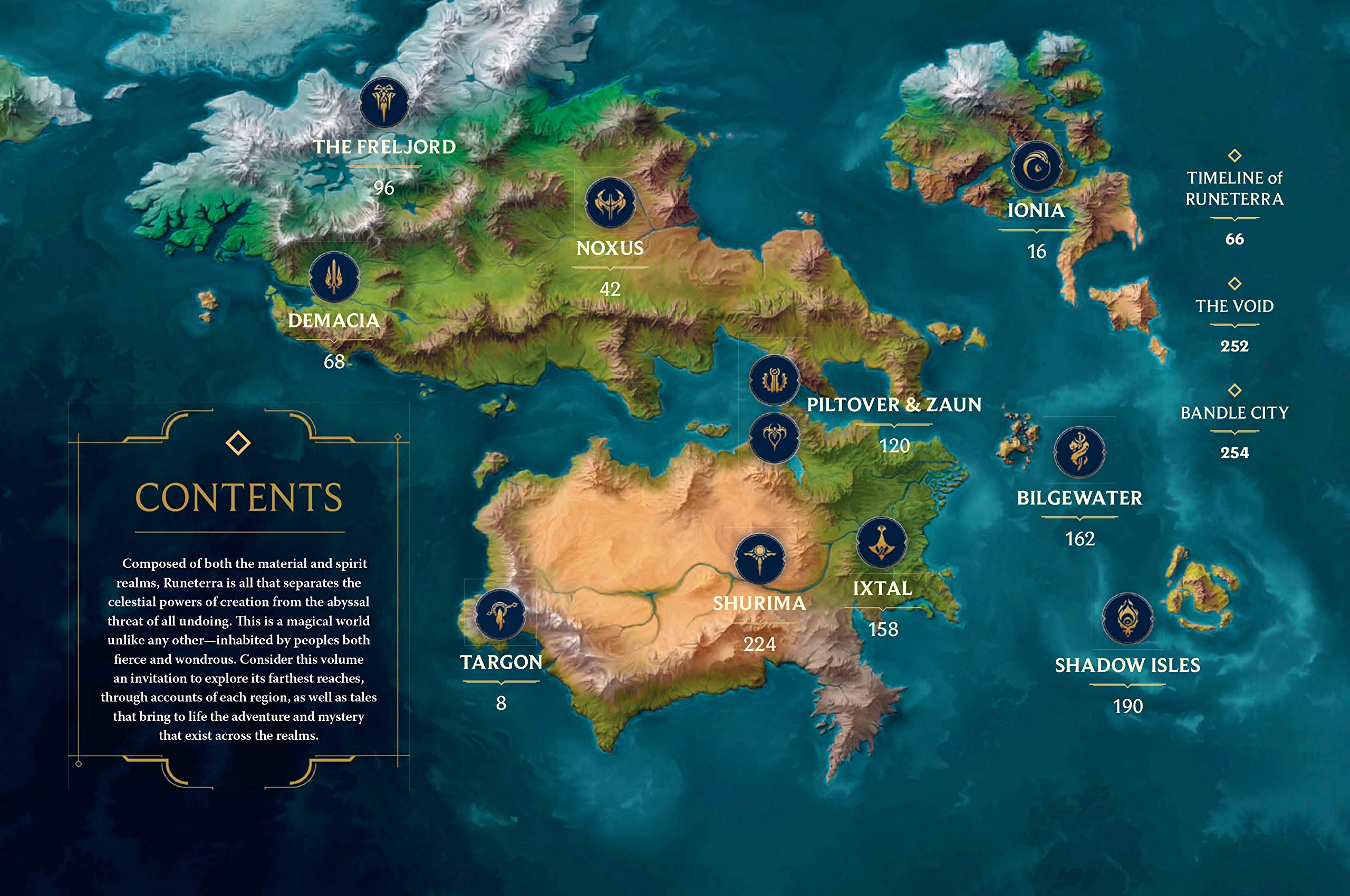 Cette encyclopédie devrait détailler les différentes histoires liées aux nombreuses régions de Runeterra, tout en étant accompagnée de nombreuses illustrations. Depuis que Riot a décidé d'accélérer la cadence dans la mise à jour de son lore, avec notamment l'ajout régulier de bandes dessinées et la création récente de la carte interactive, la sortie d'un livre physique est une suite logique.
L'oeuvre sortira officiellement le 5 novembre 2019, et devrait contenir énormément d'informations inédites pour tous les passionnés de l'histoire de League of Legends.
Tous nos guides de champions sur LoL