À la sortie de la beta de Legends of Runeterra, Riot Games va mettre en place un système de parties classées, aussi appelé ranked.
Que d'annonces de la part de Riot Games en cette soirée du dimanche 12 janvier 2020 ! L'information qu'il ne fallait pas rater, c'est bien évidemment l'arrivée d'une beta ouverte (et non fermée) pour les joueurs désirant essayer Legends of Runeterra. Après quelques tests en 2019, l'éditeur a décidé de laisser tout un chacun essayer le jeu de cartes dans l'univers de League of Legends.
Parmi toutes les annonces de la soirée, celle du mode classé sur LoR. Certes, c'est moins important que l'ouverture d'une beta prévue pour le vendredi 24 janvier, mais tout de même ! Les joueurs vont ainsi pouvoir se mesurer aux meilleurs, avec un système de divisions similaire à LoL.
Le mode classé dans Legends of Runeterra
C'est une fonctionnalité attendue par tous les joueurs dans un jeu qui se veut compétitif : les parties classées. Riot Games l'a très bien compris et va sortir le mode en même temps que la beta, c'est-à-dire le vendredi 24 janvier.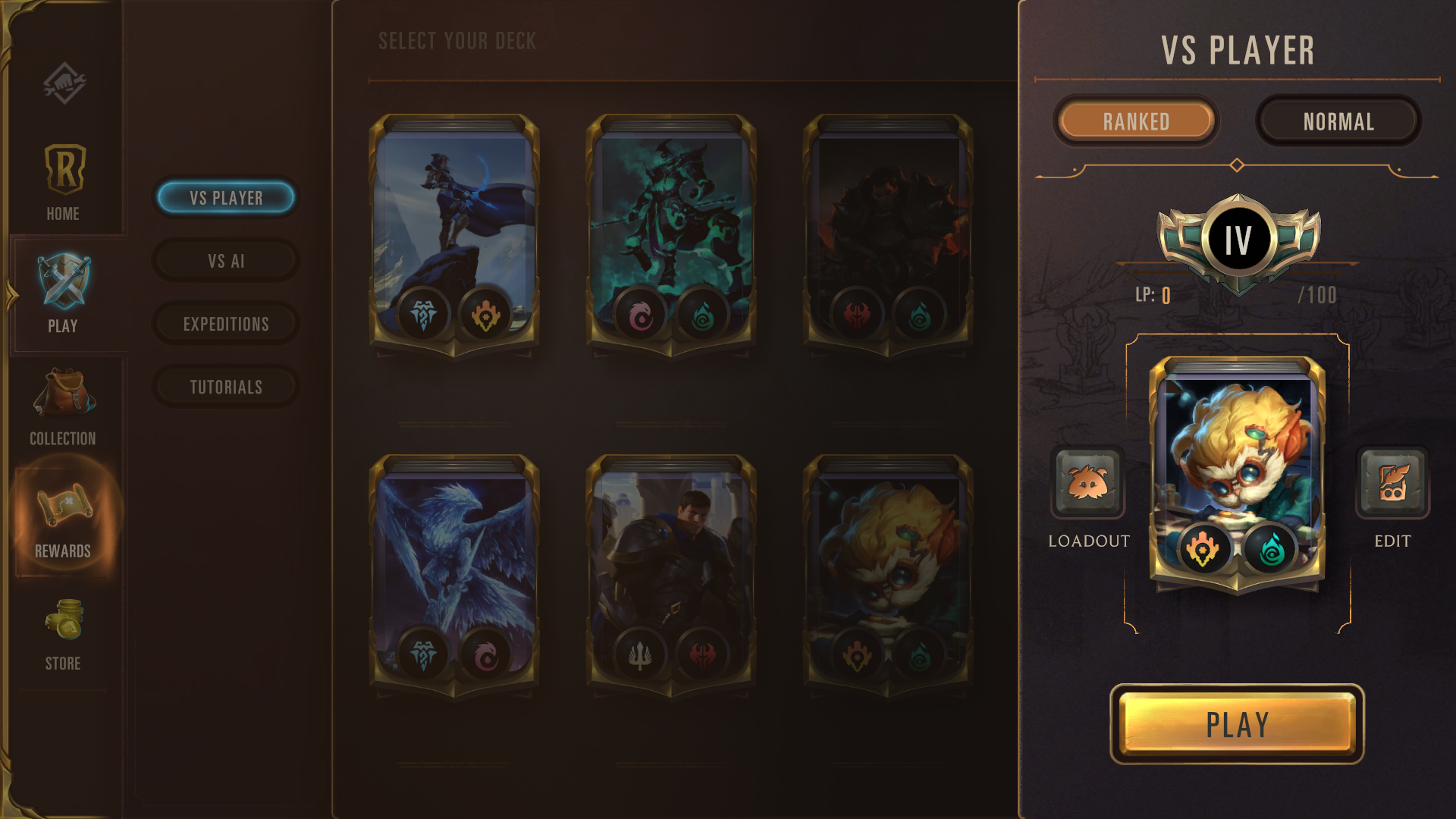 Interface des parties classées dans LoR (Crédits : Riot Games)
Les rankeds fonctionneront comme sur League of Legends, c'est-à-dire qu'à chaque victoire, on gagnera des LP pour gagner en division et atteindre un palier suivant. Les paliers seront similaires, allant de Fer à Maître. Il y aura tout de même quelques différences comparé à League of Legends puisque dans LoR, une fois qu'un joueur a atteint un palier, il ne peut plus descendre même en perdant. Riot Games souhaite permettre aux joueurs d'expérimenter plus facilement de nouveaux decks et des synergies entre les cartes.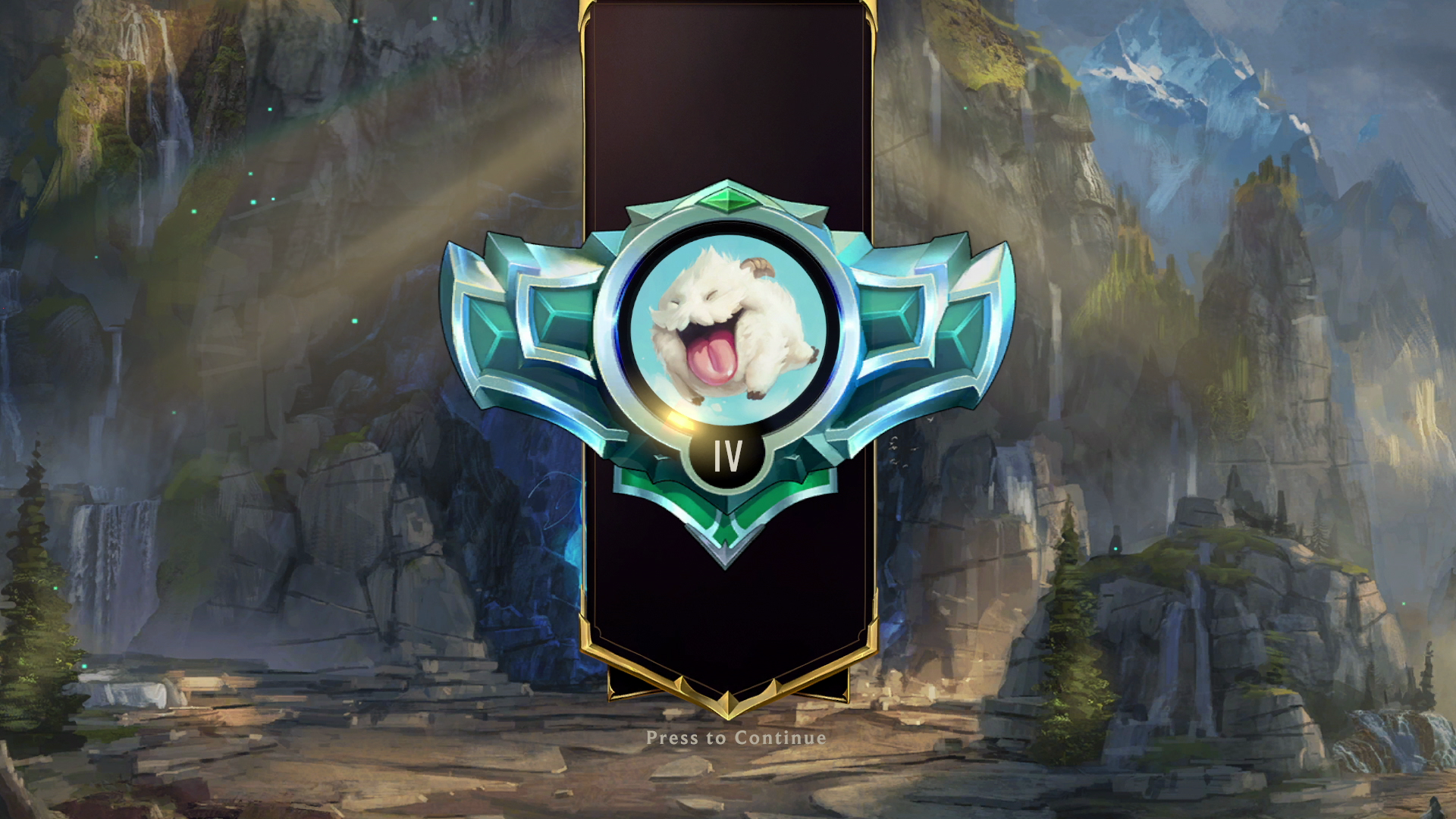 Les paliers de LoR sont sembables à ceux de League of Legends (Crédits : Riot Games)
Afin de rendre la méta du jeu plus dynamique, Riot Games a également précisé que des mises à jour et des équilibrages auront lieu pendant la période de beta.