Découvrez comment et quand obtenir un nouveau skin pour votre Poro dans Legends of Runeterra !
La bêta ouverte de Legends of Runeterra arrive à grand pas, et il ne vous reste donc plus que quelques jours avant de pouvoir débloquer votre Poro lunaire. Mais qu'est-ce que ce fameux poro dont tout le monde parle ? Il s'agit d'un gardien, une « mascotte » qui vous suit dans vos aventures de LoR.
Ce gardien est exclusif à la beta et ne pourra plus être obtenu par la suite.

Comment avoir le Poro lunaire ?
Une chose à faire : se préinscrire à Legends of Runeterra à cette adresse. Vous avez jusqu'au 23 janvier (dernier délai). Se préinscrire à la beta offre deux avantages : tout d'abord la possibilité d'avoir le Poro lunaire comme gardien, mais également d'accéder au jeu avec une journée d'avance comparé aux autres, soit le 23 janvier au lieu du 24 à 20 h !
Il est à noter que le Poro lunaire ne sera pas obtenable avant la sortie officielle du jeu, prévue pour l'été 2020. Vous aurez juste à vous connecter pour l'obtenir automatiquement.
Un poro oui, mais pourquoi ?
Ce Poro vous accompagnera dans chaque partie, et vous permettra de réagir selon l'avancée de la partie. Un coup de chance, un retournement de situation, un coup de maître ? Votre Poro est là pour ça. Vous pourrez également jouer avec lui, et découvrir ses réactions parfois... étonnantes.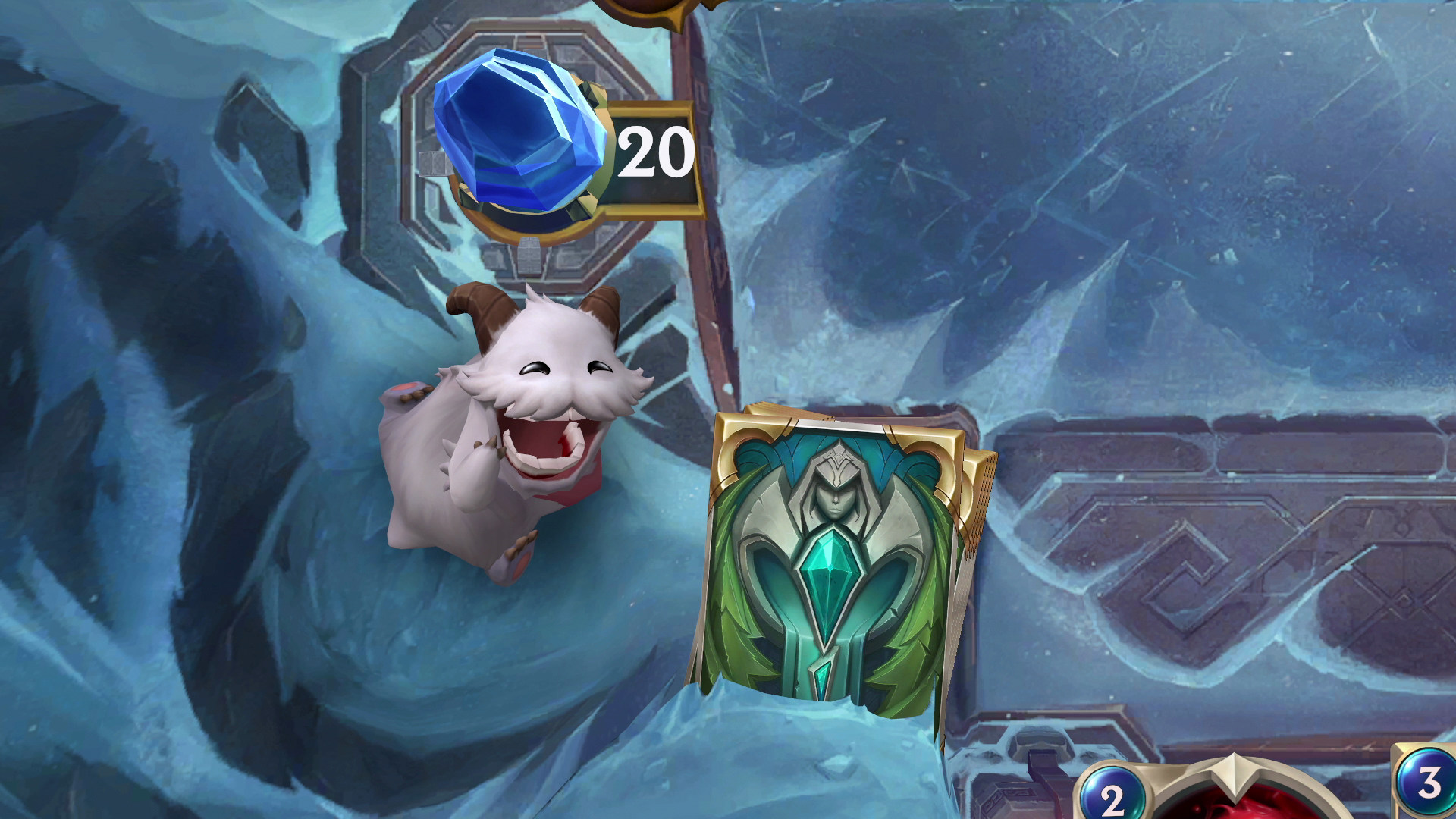 Dans LoR, vous pouvez vous amuser avec votre Poro
Rendez-vous jeudi 23 janvier à 20 heures pour découvrir la beta du jeu !