Les decks trackers sont des logiciels indissociables des jeux de cartes et Legends of Runeterra, le jeu de Riot Games, ne fait pas exception.
Annoncé lors de l'événement des 10 ans de League of Legends, Legends of Runeterra sera un jeu de cartes se déroulant dans l'univers du célèbre MOBA. Jouable dès vendredi 24 janvier dans sa version bêta, et même dès jeudi pour les joueurs prè-inscrits, le jeu présente toutes les caractéristiques du jeu de cartes avec de nombreuses cartes qui résultent en un bon nombre de possibilités pour la création de decks. Mais comme pour la plupart des jeux de cartes des développeurs indépendants se sont lancés dans la programmation d'outils d'aide pour les joueurs appelés decks trackers.
Un deck tracker, qu'est-ce que c'est ?
Un deck tracker est tout simplement un logiciel à installer sur votre ordinateur qui permet de collecter et d'afficher certaines informations comme l'historique des parties, les données des decks joués et même une interface qui se superpose en jeu et qui affiche les cartes restantes dans le deck. On retrouve ainsi Hearthstone Deck Tracker pour le jeu de Blizzard tandis que le logiciel d'aide pour Legends of Runeterra est proposé par le site mobalytics.gg. Bien que cet outil semble trop utile pour être vrai, il est pourtant bien légal et utilisé par bon nombre de joueurs de tous les niveaux sans interdiction de Riot Games.
Comment télécharger un deck tracker pour Legends of Runterra ?
Pour télécharger un deck tracker sur Legends of Runeterra rien de plus simple. Il suffit de se rendre sur le site mobalytics.gg et de cliquer sur « Télécharger le deck tracker ». Une fois le fichier enregistré il ne restera plus qu'à l'éxécuter pour lancer le processus d'installation. N'oubliez pas ensuite de lancer le logiciel à chaque fois que vous jouez à Legends of Runeterra.


>>> Cliquez ici pour accéder au site officiel de mobalytics.gg et lancer le téléchargement <<<
À quoi ressemble l'interface du deck tracker sur Legends of Runeterra ?
L'interface en jeu du deck tracker est assez épurée et affiche simplement la decklist jouée sur le côté gauche de l'écran. Il est également possible de passer sa souris sur les cartes de son deck pour lire leurs caractéristiques et leurs effets.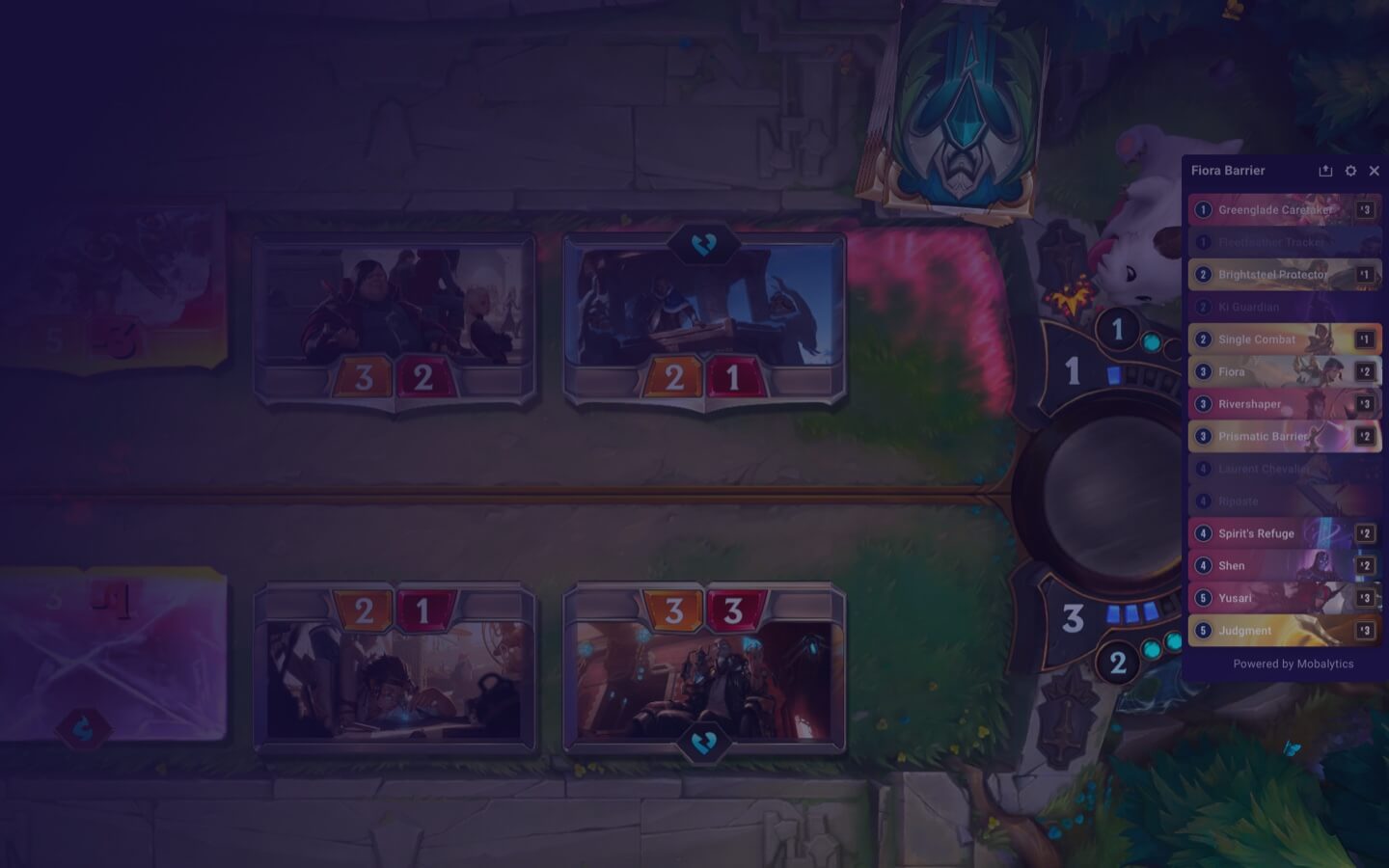 Le deck tracker présente la decklist sur un des côté du board de Legends of Runterra