Découvrez les 8 duos qui s'affronteront sur scène lors de la ZrT TrackMania Cup 2019.
Les qualifications ont rendu leur verdict ! Ils étaient plus de 1 400 duos au départ, et seuls 8 pourront monter sur la scène du Zénith de Strasbourg le 29 juin prochain pour la finale de la ZrT TrackMania Cup. Après une majorité des étapes en Round, les quarts de finale se sont déroulés en format Coupe. 4 équipes s'affrontaient dans chaque quart de finale, avec seulement deux duos gagnant leur billet pour les demi-finales.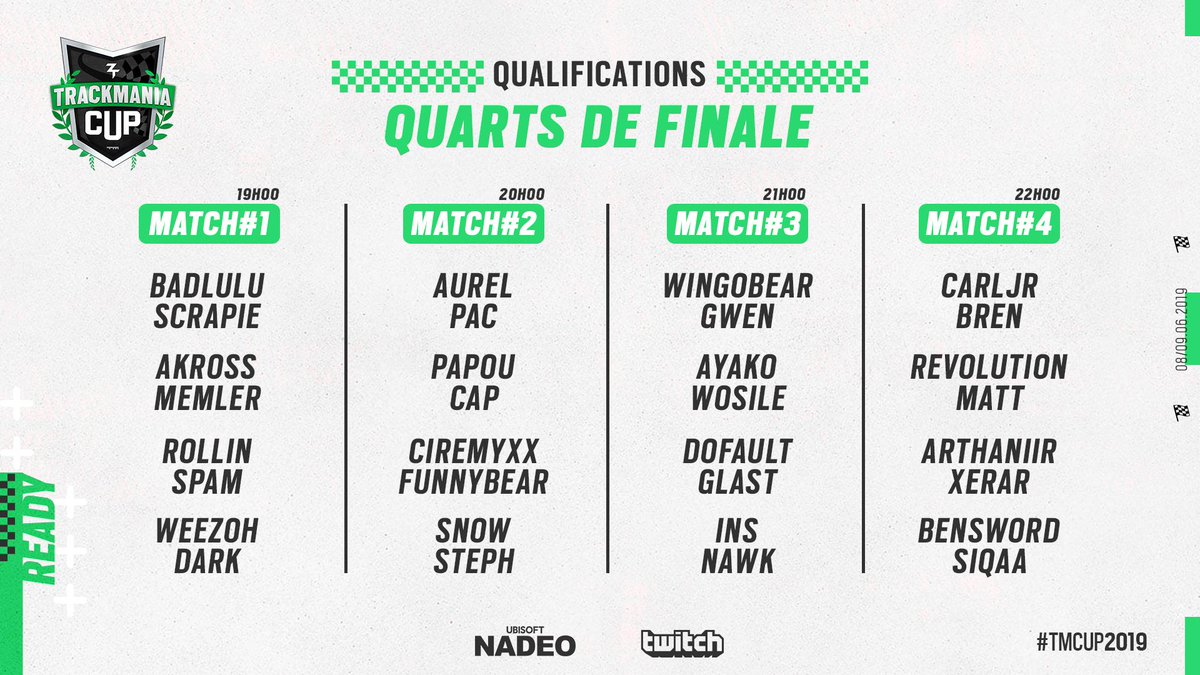 Voici la liste des équipes qualifiées :
Quart de finale #1 : Team PAX Badlulu et Scrapie / Ballin spam et Rollin
Quart de finale #2 : GamersOrigin Pac et Aurel / GamersOrigin Papou et Cap
Quart de finale #3 : Wingobear et Gwen / Reflex Akayo et Wosile
Quart de finale #4 : Solary Bren et CarlJr / Matt et Revolution
En marge de la diffusion des qualifications, ZeratoR a également annoncé les défis qui seront imposés aux joueurs lors des demi-finales et de la finale. Les voici :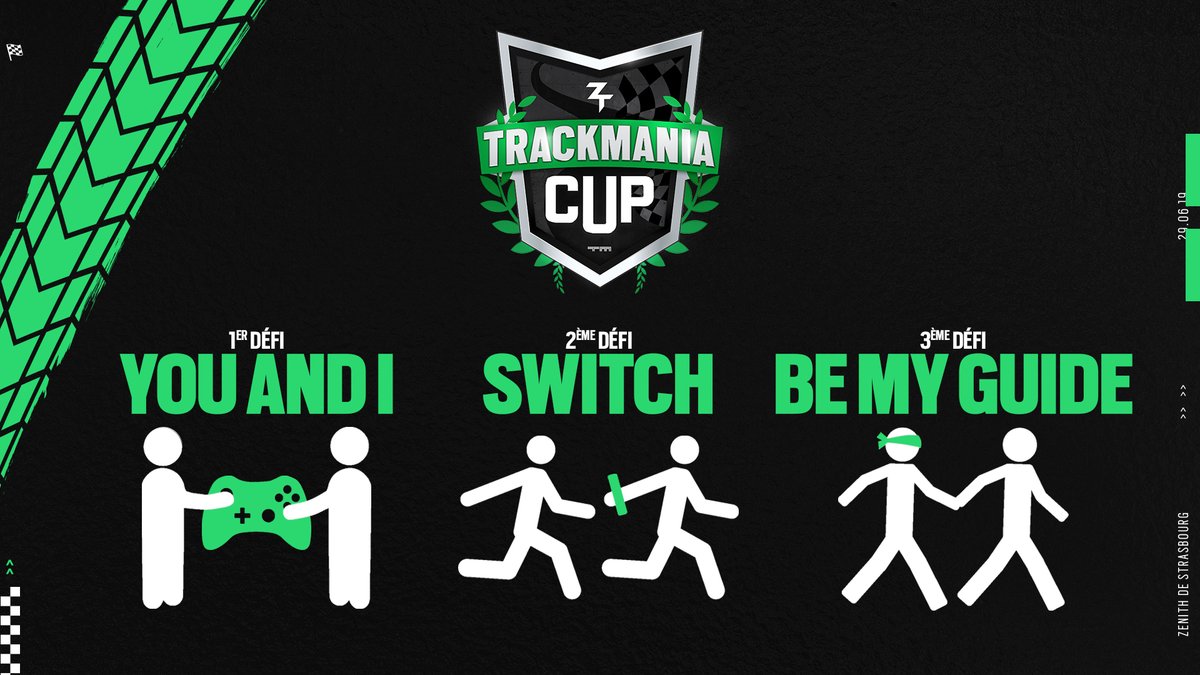 You and I : Un joueur est responsable de l'accélération/freinage, tandis que l'autre s'occupe de la direction.
Switch : A chaque checkpoint, les joueurs changent de PC. Ils devront donc jouer avec les configurations de leurs coéquipiers. Le respawn est forcé à chaque checkpoint.
Be my guide : Un des joueurs dirige son coéquipier, qui joue les yeux bandés.
Pendant les défis You and I et Be my guide, il n'y aura qu'un seul joueur qui pourra terminer la course et donc marquer des points. Les équipes pourront choisir quel joueur marquera les points.