Comment télécharger Uplay pour pouvoir jouer aux jeux Ubisoft ?
Ubisoft depuis de nombreuses années à créer son propre launcher nommé Uplay pour pouvoir lancer les différentes jeux PC du célèbre éditeur et développeur français.
Vous devrez donc télécharger ce launcher si vous voulez jouer à des jeux comme The Division 2 ou bien encore Ghost Recon Breakpoint mais aussi au futur titre comme Assassin's Creed Valhalla ou bien encore Hyper Scape annoncé il y a de cela quelques jours.
Comment télécharger Uplay ?
Pour télécharger Uplay, la démarche est assez simple, il vous suffit de vous rendre sur le site Uplay d'Ubisoft et de cliquer sur le menu « Télécharger maintenant » comme visible sur l'image ci-dessous :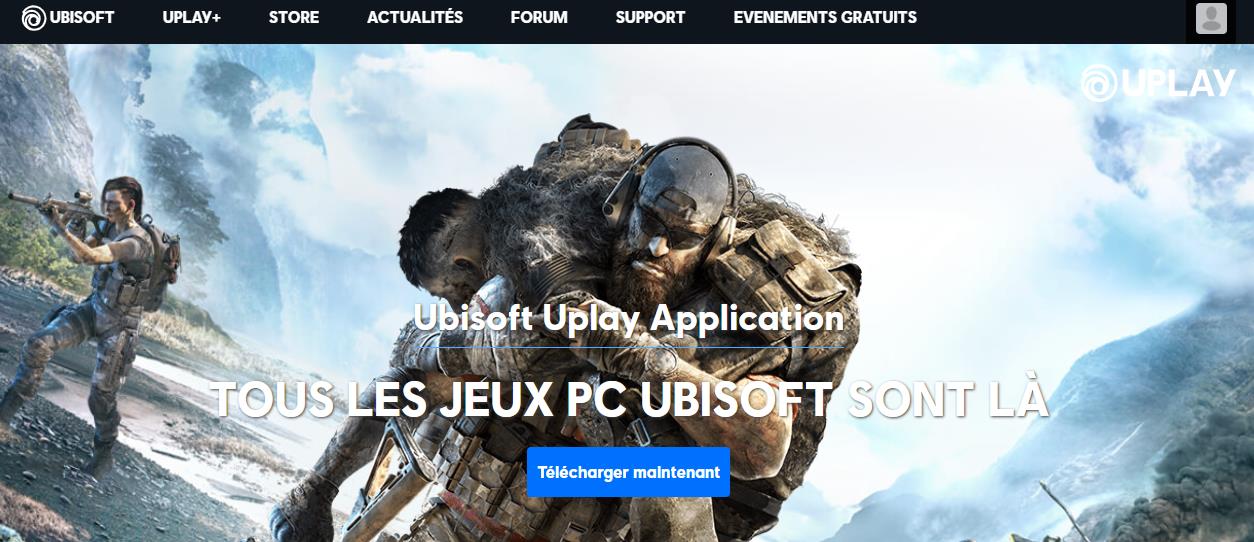 Lancez ensuite le fichier télécharger UplayInstaller.exe pour installer le programme sur votre ordinateur. Une fois le jeu installé, vous n'avez plus qu'à lancer Uplay et vous connecter avec votre compte pour pouvoir télécharger et jouer à vos jeux Ubisoft.
Et Uplay+, c'est quoi ?
Si vous vous connectez à Uplay, vous verrez un menu Uplay+. Uplay+ est un nouveau système d'abonnement mis en place par Ubisoft et annoncé il y a de cela quelques mois lors de l'E3 2019.
Cet abonnement qui vous coûtera 14,99 euros par mois, permet aux joueurs d'accéder à plus de 100 jeux Ubisoft, à des DLC, des jeux Legacy (les jeux plus anciens de l'éditeur). Vous pouvez ainsi jouer à des jeux de la licence Assassin's Creed, Anno, The Division, Ghost Recon, et bien d'autres.
Le service est également disponible sur Stadia, le service de streaming de jeux-vidéo de Google.