Comment simuler et tester un build sur Wolcen ? On vous présente un build planner populaire pour le jeu Action-RPG du moment.
Voilà maintenant une douzaine de jours que Wolcen: Lords of Mayhem est arrivé dans nos contrées. De nombreux joueurs ont ainsi pu parcourir les trois actes de la Campagne, affronter le terrible boss du premier acte, débloquer le mode Champion de Stormfall et ainsi poursuivre leur chemin vers le niveau 90. Cependant quel build jouer pour le leveling mais aussi pour l'endgame ? De nombreux joueurs ont déjà expérimentés et certains archétypes populaires commencent déjà à se manifester.
Malgré tout l'un des intérêts principaux du jeu est la liberté accordée par son système de talents via la Roue du Destin. Nombreux sont donc ceux qui se sont mis à expérimenter, mais le faire directement en jeu est compliqué de part les coûts de réinitialisation des caractéristiques. C'est à ce moment là que le build planner entre en jeu.
Quel build planner utiliser sur Wolcen: Lords of Mayhem ?
Le build planner le plus populaire sur Wolcen est un site intitulé : wolcen-universe.com. Ce site permet notamment de consulter les builds créés et partagés par les autres joueurs mais aussi de créer le sien. Une fois un compte créé sur le site il ne reste plus qu'à accéder à l'onglet « Create a build ». Une fois dans cet onglet le joueur aura accès à un système de traitement de texte permettant de donner un nom à son build, de le décrire, y apporter des notes et des remarques, mais aussi de le classer via un système de tags (tank, mêlée, support, caster etc).
Pourtant le principal avantage de ce build planner est la possibilité d'accéder à la Roue du Destin et d'être libre de distribuer librement les 90 points accordés par le jeu. Retrouvez ci-dessous un exemple de l'interface de wolcen-universe.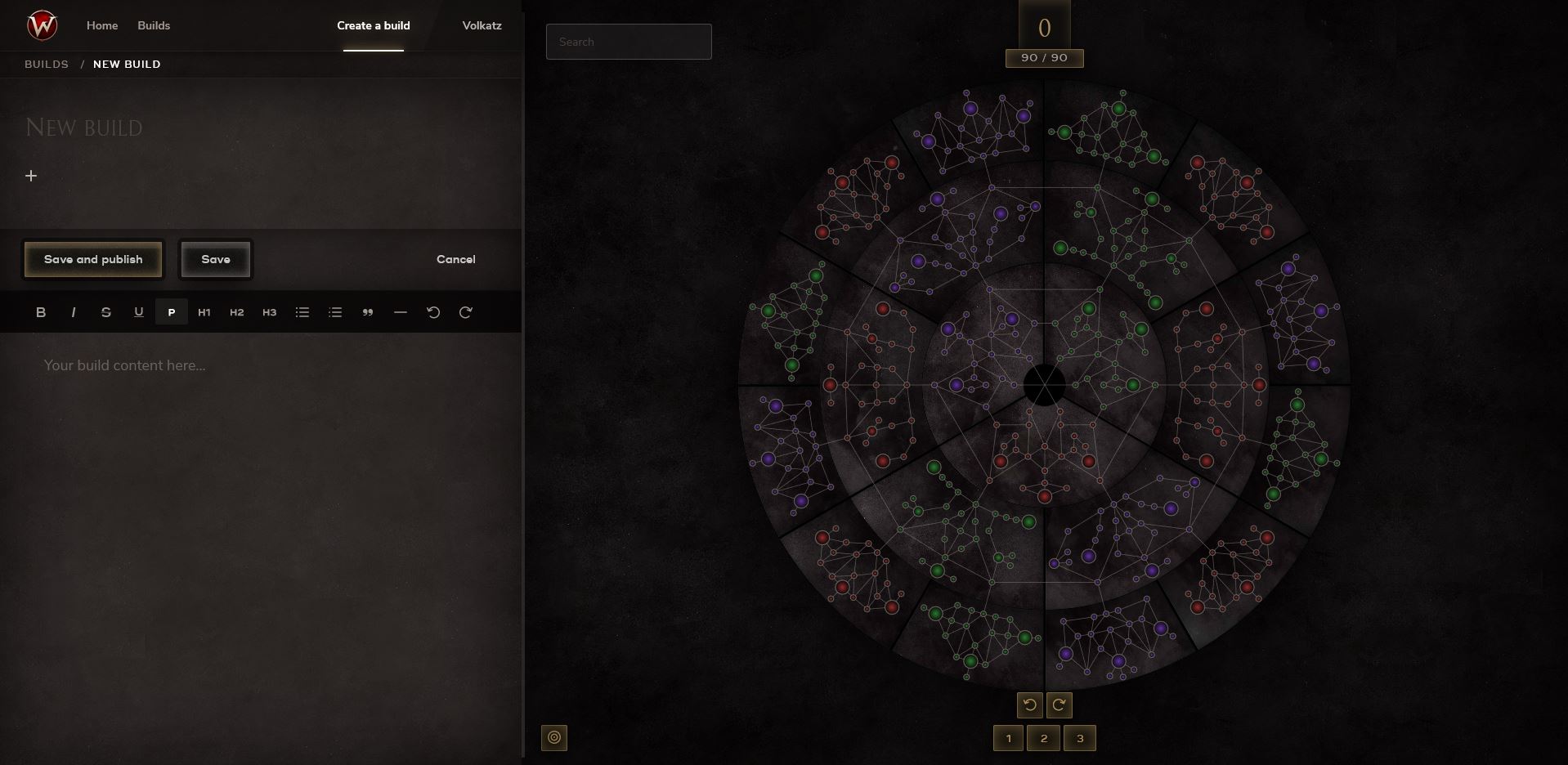 Un exemple de l'interface du build planner wolcen-universe.com
Pour plus d'informations sur Wolcen: Lords of Mayhem, n'hésitez pas à consulter nos différents guides et articles sur notre portail dédié.


Tous nos guides et builds sur Wolcen