Avec l'arrivée prochain du prépatch de Shadowlands de nombreuses choses vont changer dans World of Warcraft. Saison PvP et MM+, niveaux, parrainage... Retrouvez ici le patch notes cette mise à jour.
À environ un mois de la sortie de Shadowlands, la nouvelle extension de World of Warcraft, Blizzard n'a pas encore dévoilé la date de sortie du prépatch. Bien que ce dernier ne devrait plus tarder, les créateurs d'Azeroth ont publié sur leur site officiel les changements majeurs qui auront lieu avec cette mise à jour.
Saison de PvP et de MM+, niveau des personnages, nouveaux joueurs et parrainage... Blizzard a publié le patch notes officiel de la mise à jour 9.0.1 sur son site officiel.
Événément mondial du prépatch de Shadowlands sur World of Warcraft
Le Fléau fait son retour avec le prépatch de Shadowlands sur World of Warcraft. Les joueurs devront ainsi repousser des invasions de morts-vivants et partir en Norfendre dans une suite de quêtes pour établir une base au pied dans la Couronne de glace. Des récompenses spéciales seront également de la partie. En revanche cet événement ne sera pas disponible dès le lancement du prepatch sur WoW.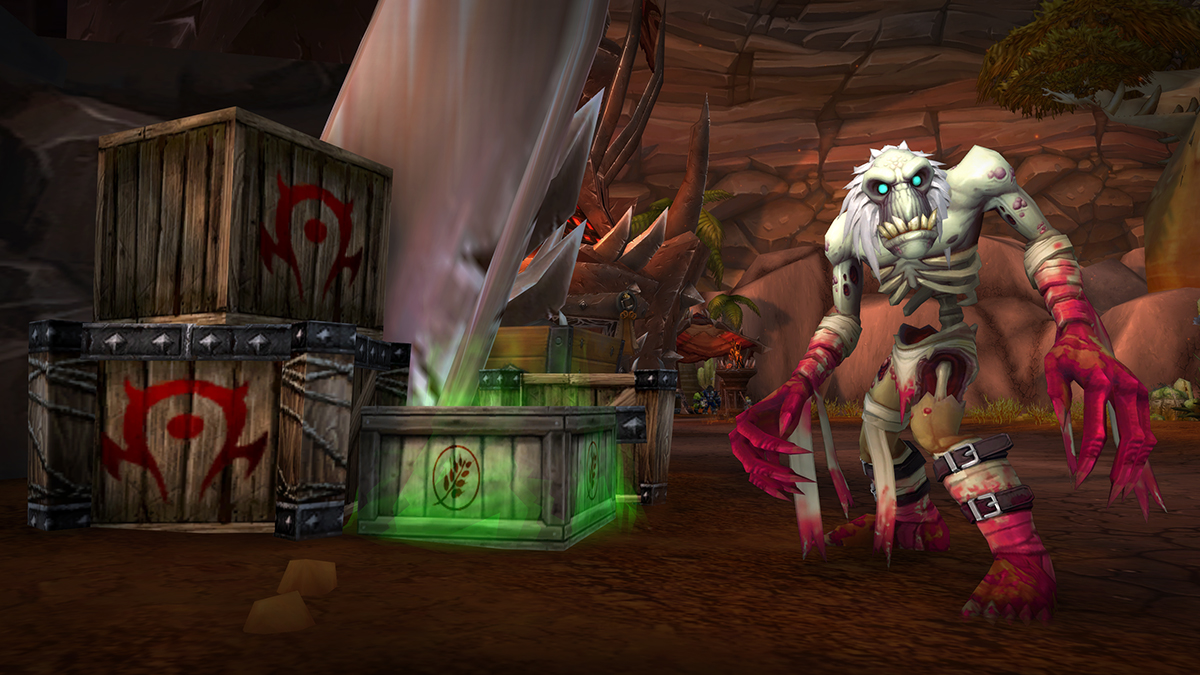 Cette mise à jour ne sera disponible que jusqu'au lancement de Shadowlands, dont la date de sortie est encore à confirmer.
Nouveau niveau pour les joueurs avec le prépatch de Shadowlands
L'autre nouveauté majeure qui arrivera avec la mise à jour sera le changement de niveaux des joueurs. Le niveau maximum étant de 60 à Shadowlands, les joueurs obtiendront des équivalences en fonction du niveau de leurs personnages sur World of Warcraft.
Les personnages de niveau 120 passeront au niveau 50.
Les personnages de niveau 110 passeront au niveau 45.
Pour connaître la totalité des équivalences n'hésitez pas à consulter le post officiel de Blizzard sur le site de WoW.
Nouveaux joueurs et parrainage sur World of Warcraft
Avec le prépatch c'est également le système de parrainage et la vie des nouveaux joueurs qui sera chamboulée. Ces derniers auront en effet la possibilité de profiter du nouveau système de leveling ainsi que d'un canal de discussion spécial jusqu'au niveau 20, ce qui leur permettra d'échanger avec d'autres nouveaux joueurs mais aussi des joueurs vétérans de leur faction.
Les joueurs souhaitant aider ces nouveaux joueurs pourront se rendre auprès d'un recruteur dans la capitale de leur faction pour faire partie du programme. Il faudra toutefois remplir les conditions suivantes.
(source : Blizzard)
En ce qui concerne le parrainage, les personnages créés via le programme de parrainage recevront un sac unique à 30 emplacements, le Fourre-tout extra-large, en terminant l'expérience de départ des nouveaux joueurs dans les confins de l'Exil, comme le souligne le site de Blizzard.
Attention toutefois le bonus accordé actuellement aux joueurs et à leurs parrains disparaîtra avant la sortie de l'extension Shadowlands.
C'est également avec le prépatch qu'arriveront d'autres modifications sur World of Warcraft comme la fin des restrictions de vol en Draenor et dans les Îles Brisées de Legion.