Autre nouveauté de la mise à jour 8.2 de World of Warcraft, les fronts de guerre héroïques, plus durs, plus intenses et plus épiques !
Cette nouvelle difficulté arrive pour rendre l'expérience beaucoup plus intense. Les fronts de guerre n'ont jamais été un mode de jeu très compliqué et les développeurs de World of Warcraft désirent augmenter sa difficulté.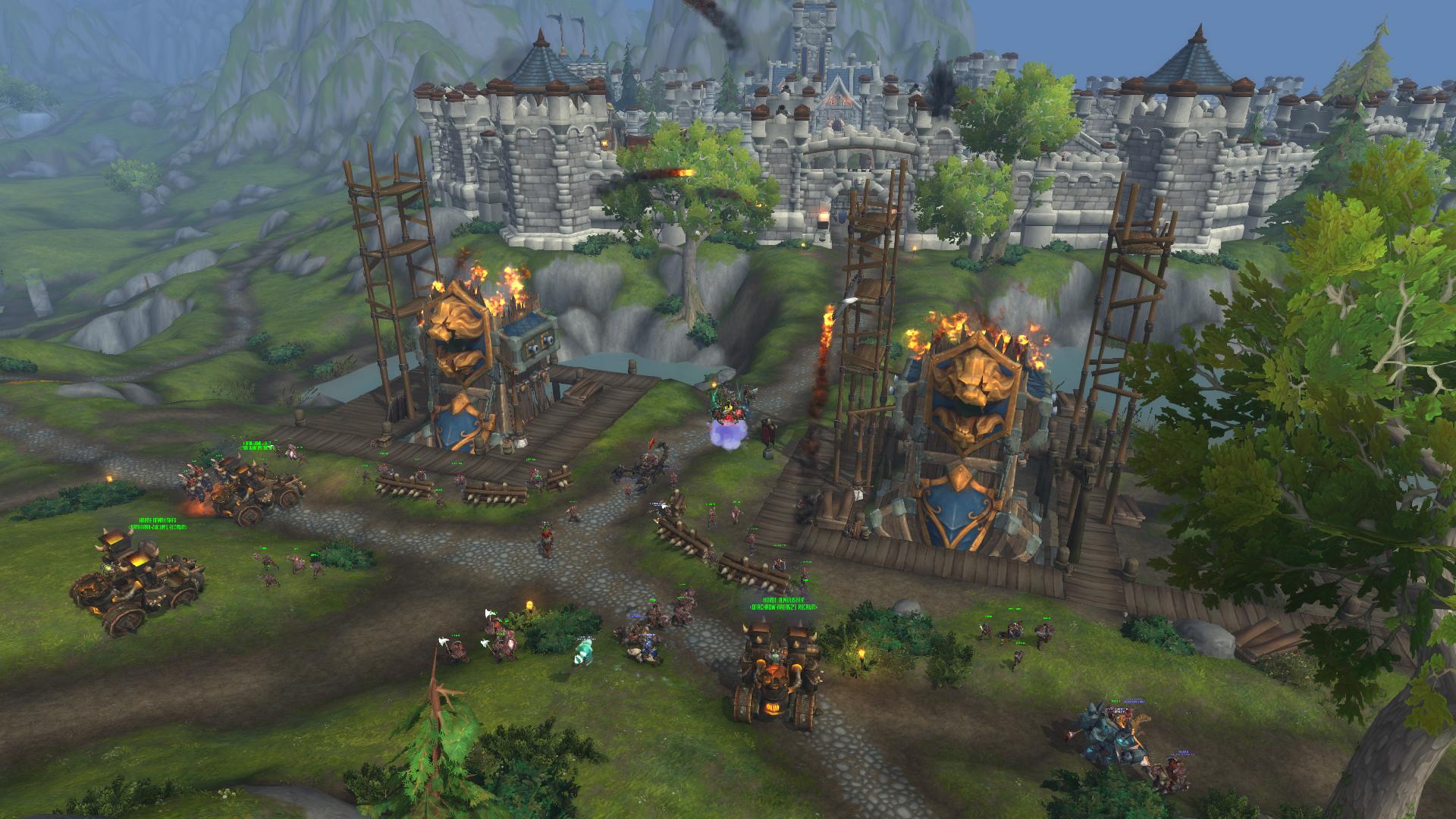 Les fronts de guerre pourraient gagner en intérêt et surtout en difficulté
Il faudra beaucoup plus de coordination pour gagner une partie de Front de Guerre, mieux gérer ses ressources et surtout choisir quel point stratégique attaquer quand et comment. L'objectif est de se rapprocher d'un mode de jeu stratégique, où le joueur serait "à l'intérieur" d'un RTS à la Warcraft 3. Le sentiment procuré par les batailles en extérieures pourraient alors être épique. Notons que le développement d'un front de guerre en pvp n'est toujours pas prévu.