Le patch 8.1 de World of Warcraft : Battle for Azeroth est arrivé en décembre dernier, mais la deuxième saison de l'extension et son deuxième raid arriveront ce 23 janvier !
Arrivé le 12 décembre, le patch 8.1 de World of Warcraft a apporté quelques nouveautés, dont des changements pour les donjons mythiques + ou les Résidus des Titans. Cependant, il faudra encore patienter jusqu'au 23 janvier prochain pour découvrir les véritables forces de cette mise à jour de Battle for Azeroth : le nouveau raid et la saison 2 !
La Bataille de Dazar'alor
Avec un total de 12 boss dans l'instance, ce raid se démarque par sa volonté de marquer une véritable séparation dans les histoires de la Horde et de l'Alliance. Ainsi, chacune des factions devra affronter 6 boss, lesquels sont prédéfinis par l'allégeance du joueur. Dans cette conquête ou défense de la cité d'or Trolle, les groupes de l'Alliance et de la Horde devront braver bien des défis !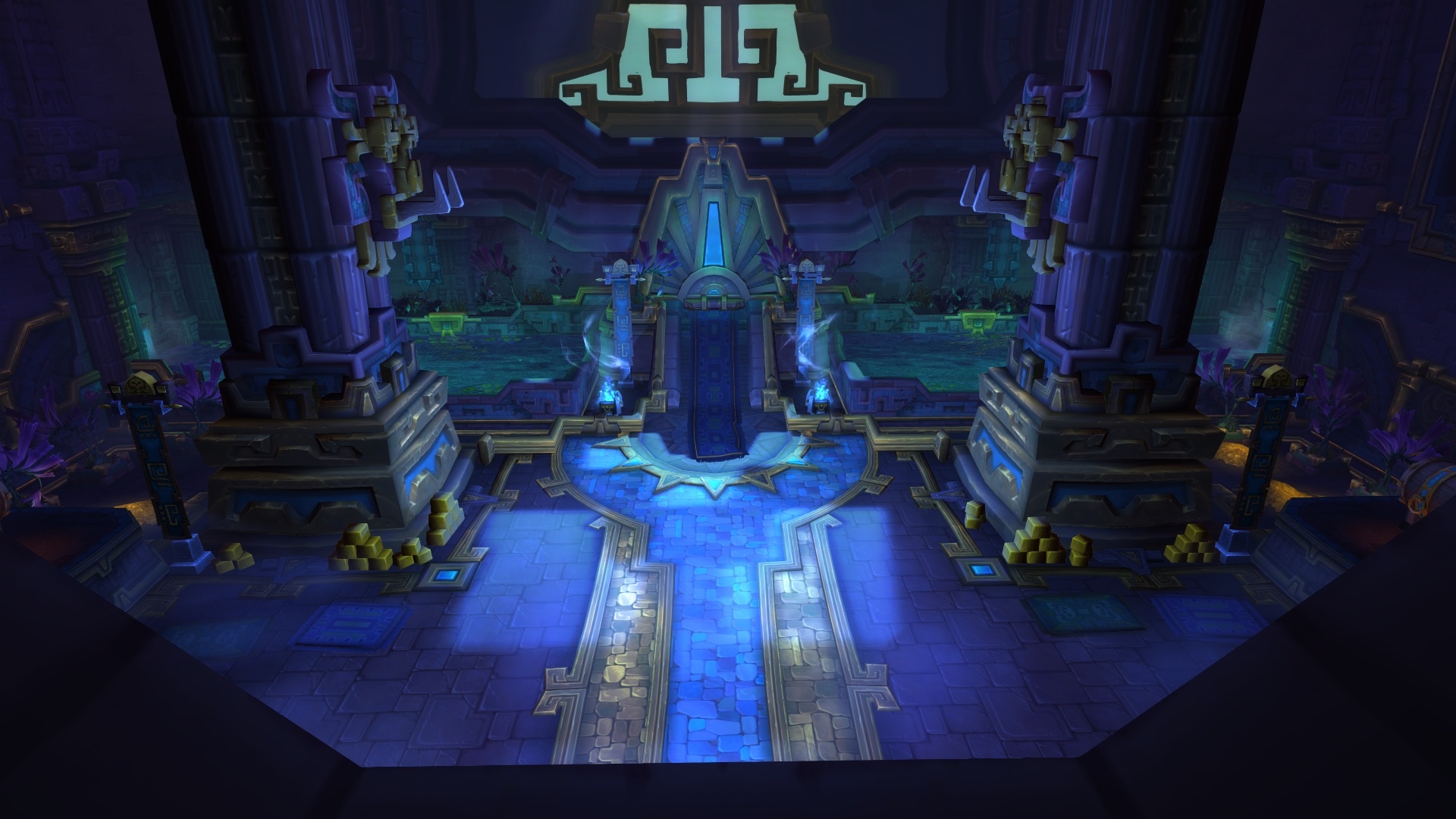 Découvrez nos strats pour la Bataille de Dazar'alor
Saison 2
PvP
Avec aucune vraie nouveauté pour la saison, si ce n'est l'équipement, cette saison 2 de PvP marque un nouvel équilibrage des classes qui rendra les arènes et champs de bataille toujours plus compétitifs.
PvE
Beaucoup l'attendait, la saison 2 des mythiques + débarque, dévoilant son nouvel affixe : Revenant. Ce dernier obligera les joueurs à revoir leurs stratégies pour les donjons, et surtout découvrir de nouvelles routes optimisées pour ne pas être submergé et dépassé par l'ennemi.