Ce 14 juin a eu lieu un Q&A concernant la prochaine extension de World of Warcraft, de nombreuses réponses ont donc été apportées à son sujet !
À 20h00 ce jeudi 14 juin avait lieu une session de questions réponses très particulière. Consacrée à la prochaine extension du jeu, les développeurs Ion Hazzikostas et Josh Allen ont répondu aux questions des internautes.
Accessibles dès ce soir, les Royaumes de Tests ont été mis à jour avec la version 8.0 du patch, indiquant l'arrivée imminente du pre-patch sur les serveurs live. Suite à cette annonce très attendue, une autre question très attendue a été posée deux développeurs : les races alliées seront-elles exclusives à Battle for Azeroth ? Bien entendu, si cette mécanique est centrale dans la prochaine extension de World of Warcraft, les races alliées ne seront pas exclusives à cette nouvelle extension puisqu'elle permet aux développeurs d'apporter des alternatives aux races déjà existantes.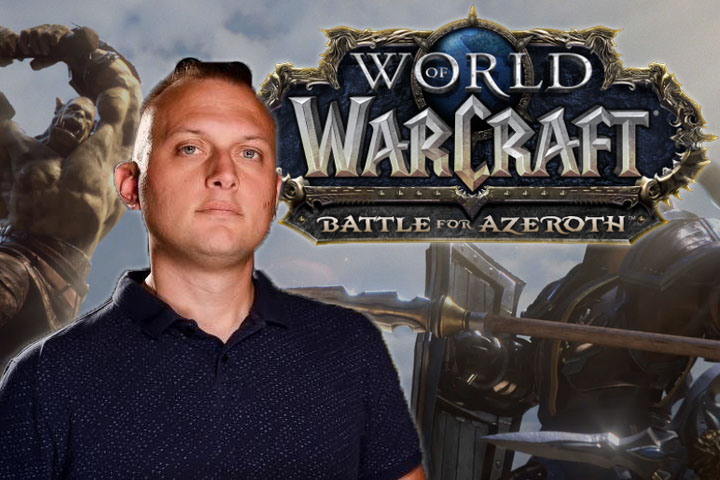 Préparez-vous à affronter de nombreux dangers régulièrement, car les patchs seront aussi, voire plus réguliers qu'à Legion ! De nombreux retours des joueurs leur ont fait prendre cette décision, confirmant ainsi que des patchs réguliers, ainsi que du contenu sans cesse renouvellé était bénéfique pour le titre. De même, les changements entre les versions Bêta et Live seront minimes puisqu'un équilibre semble avoir été trouvé.
Concernant le pre-patch, les bonus de sets ainsi que les passifs des objets légendaires seront toujours actifs, mais les traits des armes prodigieuses seront annulés. Ainsi, les armes prodigieuses ne pourront que continuer à monter en niveau via les reliques, pas de nouveau trait. Les nouveaux talent seront bien sûr intégrés dès la mise à jour 8.0, permettant ainsi aux joueurs de s'adapter à leur nouveau style de jeu. Côté PvP, le War Mode ainsi que les nouveaux talents seront disponibles dès cette mise à jour.
Pour le PvE, beaucoup de surprises attendent les joueurs. Entre les raids et les donjons mythiques, Blizzard prévoit de nombreuses nouveautés pour les amateurs de difficulté ! Annoncé plus tôt dans la journée, il sera désormais impossible de changer de stuff durant un donjon mythique+. De plus, 4 nouveaux affixes viendront s'ajouter à ceux déjà présents, dont un qui sera présent chaque semaine et sera en accord avec G'huun : Infesté. De nouveaux affixes feront leur apparition, mais de manière temporaire puisqu'il s'agira d'affixes saisonniers. Les 3 premières semaines, les items Forgé par la Guerre et Forgé par les Titans seront limités à un certain niveau d'objets, jusqu'à la sortie officielle du premier raid.