Avec le patch 8.3 de Battle for Azeroth, les Vulpéras rejoignent la Horde. De son côté l'Alliance reçoit l'aide des Mécagnomes. On vous dit tout sur cette nouvelle race alliée de World of Warcraft.
Alors qu'ils sont arrivés dans le jeu sous la forme de PNJ lors de la mise à jour 8.2 de World of Warcraft, Blizzard a annoncé que les Mécagnomes seraient une nouvelle race alliée de l'Alliance dès la 8.3 !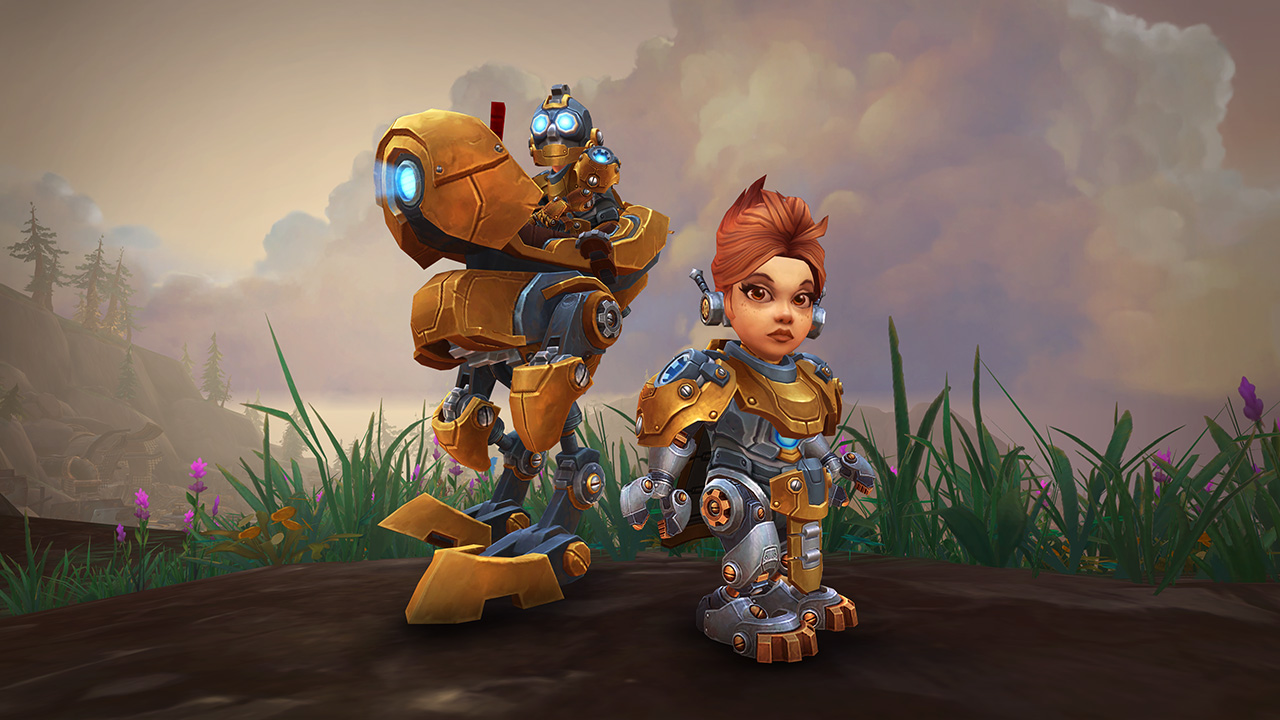 Source : Blizzard
Débloquer les Mécagnomes
Afin de débloquer les Mécagnomes, vous devrez être exalté auprès de la Résistance de mécarouille et avoir terminé la suite de quête La menace mécagonienne. Ensuite, vous n'aurez qu'à vous rendre à l'ambassade d'Hurlevent et compléter la quête de recrutement.
Raciaux des Mécagnomes
Les cyborgs ont quelques raciaux intéressants.
- Re-arm : Lorsque vous tombez en dessous de 20% de points de vie, vous soigne de 20% de vos points de vie maximum. 1.5 minutes de recharge.
- Analyse de Combat : En combat, vous gagnez 50 de votre statistique principale toutes les 5 secondes, cumulable 8 fois.
- Mastercraft : Vous fonctionnez comme une enclume, un feu de cuisine et une forge. De plus, vos membres contiennent tous les outils de profession.
- Skeleton Pinkie : Vous pouvez ouvrir les portes et les coffres verrouillés demandant 100 de compétence.
- Hyper Organic Light Originator : Invoque des images miroirs pour distraire vos ennemis.
Classes des Mécagnomes
Les classes jouables pour les Mécagnomes sont : Chasseur, Mage, Moine, Prêtre, Voleur, Démoniste et Guerrier.
Monture et armure héritage des Mécagnomes
Le Mécano-courreur de Mécagone est la monture des Mécagnomes.
Source : Wowhead
L'armure héritage des Mécagnomes, obtenue en montant un mécagnome du niveau 20 à 120, ressemble beaucoup à l'armure du Roi de Mécagone.
Source :Wowhead