Le Patch 8.3 de World of Warcraft, les Visions de N'Zoth, a été annoncé tout récemment. Parmi les nouveautés, l'annonce des Vulpéras comme nouveaux alliés de la Horde !
Attendus depuis maintenant presque un an comme race alliée, les Vulpéras seront enfin jouables au 8.3 de World of Warcraft. Les premiers leaks et les différents indices découverts au fur et à mesure de l'extension nous avaient préparé à cette éventualité. Et enfin, nos amicales boules de poils sont là.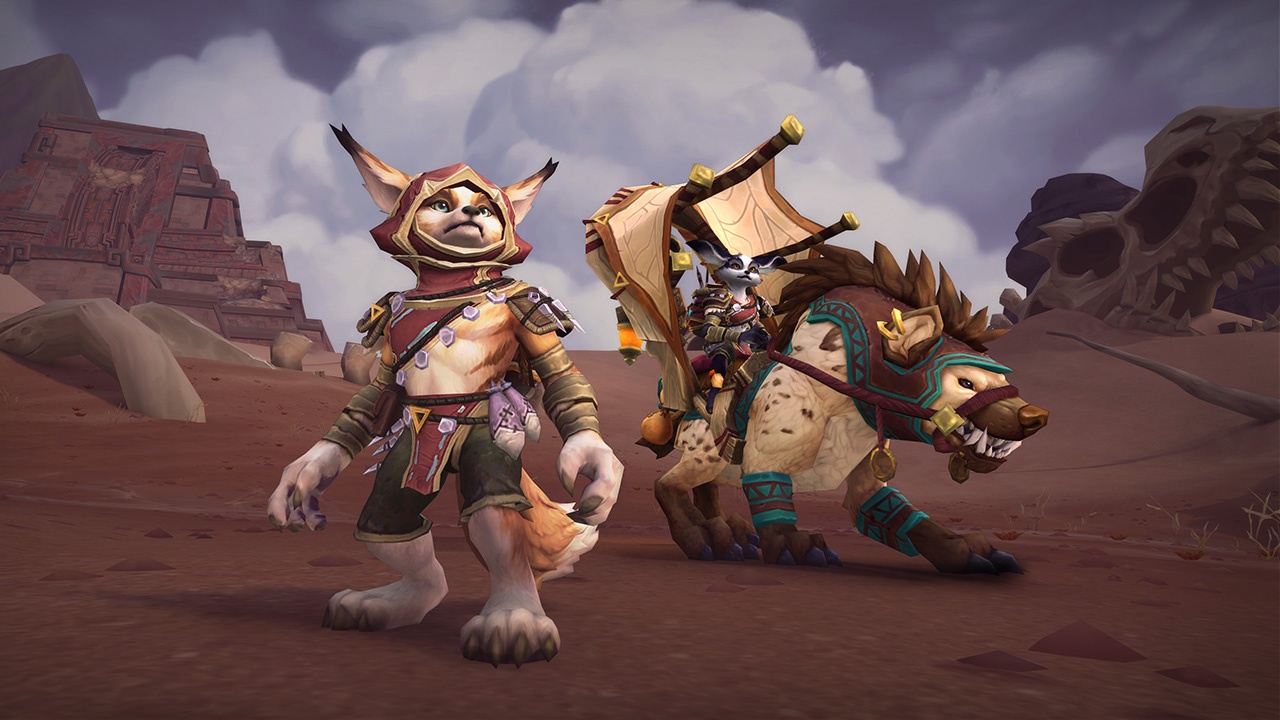 Source : Blizzard
Débloquer les Vulpéras
Afin de les débloquer, vous devrez tout d'abord être exalté aurpès des Voldunais et avoir fini l'histoire de Vol'Dun (compléter le haut fait Les secrets des sables). Ces préparatifs terminés, vous pourrez vous lancer dans la quête de recrutement à l'ambassade d'Orgrimmar !
Raciaux des Vulpéras
Les renards des sables ont quelques tours dans leur sac (littéralement).
- Résistance au feu : 1% de résistance au feu
- Monter un camp : Monte un camp à votre location. Ne peut être utilisé qu'à l'extérieur.
- Revenir au camp : Retourne au camp. 1 heure de recharge.
- Nose for Trouble : Réduit de 5% de votre maximum de points de vie les premiers dégâts infligés par un ennemi.
- Kit de Survie Vulpéra : Vous avez plus de chance de trouver de l'or sur les humanoïdes.
- Sac à malice : Utilisez un tour sur un ennemi pour lui infliger des dégâts ou sur un allié pour le soigner.
- Rummage your Bag : Change le contenu de votre Sac à malice.
Les classes des Vulpéras
Les classes jouables seront : Chasseur, Mage, Moine, Prêtre, Voleur, Chaman, Démoniste et Guerrier. Les totems chamaniques sont des petits renard :

Source : MMO-Champions
Monture et Armure héritage des Vulpéras
L'armure héritage des Vulpéras, gagnée si vous montez du niveau 20 au niveau 120 est la suivante :

Source : Wowhead
La hyène de la caravane est la monture offerte avec les Vulpéras. Pas d'Alpacas, malheureusement.

Source : Wowhead