Un nouveau skin fait son apparition dans la boutique du jour de Fortnite : le skin Kyra !
Chaque jour, Epic Games met à jour la boutique de Fortnite afin de proposer de nouveaux skins. Ces skins sont disponibles grâce à l'achat de v-bucks (monnaie virtuelle de Fortnite que l'on achète avec des euros, dollars...).
En ce mercredi 16 septembre, l'éditeur du jeu a communiqué autour d'un skin fraichement arrivé dans la boutique : Kyra. Ce skin dispose d'une tenu, d'un accessoire de dos, d'un planeur et d'une pioche.
Never afraid to stand out, Kyra lands with an impact.

Grab the Impact Set in the Item Shop now! pic.twitter.com/QbTPYPloiZ

— Fortnite (@FortniteGame) September 16, 2020
Comment avoir le skin Kyra dans Fortnite ?
Pour débloquer ce skin, vous devez vous connecter à Fortnite. Il est possible que le skin ne soit là que pendant 24 heures alors on vous conseille de l'acheter dès aujourd'hui si vous souhaitez en faire l'acquisition.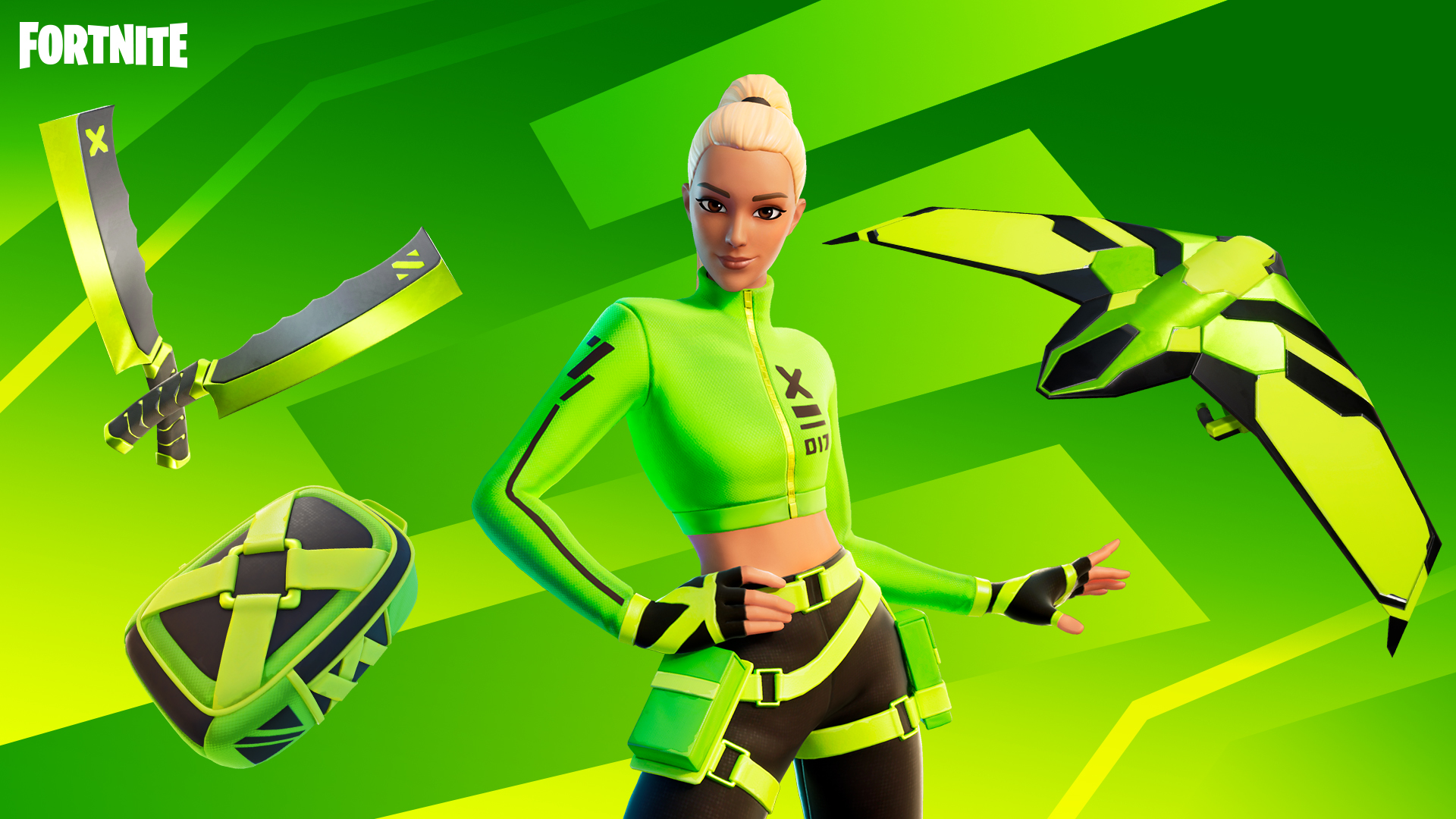 Voilà à quoi ressemble le pack Kyra dans Fortnite
Au total, voilà ce qu'il y a autour du skin Kyra :
la tenue Kyra + l'accessoire de dos Impact vert (1 200 v-bucks) ;
la pioche Lames voyantes (800 v-bucks) ;
le planeur Aigle vert (800 v-bucks).
Si vous souhaitez faire l'acquisition de chacun de ces élements, vous allez donc devoir débourser pas mal de v-bucks !
N'oubliez pas que la boutique de Fortnite est réinitialisée toutes les nuits à 2 h et qu'il faut parfois attendre plusieurs semaines, mois ou années pour voir un skin faire son retour dans la boutique !