Après l'ouverture du Discord Store et de l'arrivée d'Epic Games sur le marché des vendeurs de jeux dématérialisés, Steam doit-il s'inquiéter ?
Les exclusivités sur consoles sont encore fréquentes, bien que de plus en plus rares. En effet, lancer son jeu sur une seule console écarte les revenus potentiels sur les autres. La plupart du temps, seuls les gros titres chez SONY et tous les jeux Nintendo peuvent se le permettre. Si bien que Microsoft ne fait pratiquement plus d'exclusivité Xbox vu que la plupart des exclus Microsoft se retrouvent également sur PC.
Un marché dominé par Steam...

Mais sur PC, c'est différent. Soit les développeurs décident de lancer leur jeu sur aucune plateforme, en totale indépendance et se heurtent à une grosse perte de visibilité, soit ils doivent rendre leur jeu accessible sur une plateforme de distribution pour profiter de la notoriété et de la fréquentation de la dite plateforme de distribution.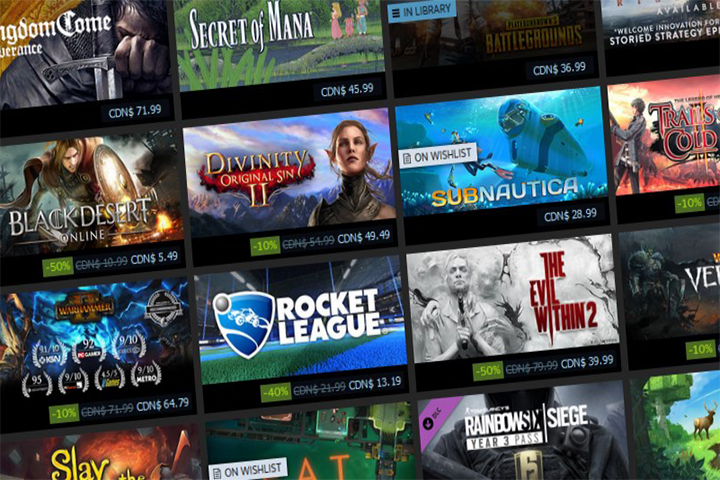 Steam domine depuis longtemps les ventes PC en ligne

Dans le deuxième cas, la plateforme prend un pourcentage des recettes générées lors de la vente. Par exemple, Steam, la plateforme de distribution de Valve (actuellement la plus utilisée sur PC) prend 30% des recettes. Cela laisse donc 70% des recettes générées sur Steam aux développeurs (un peu plus si le jeu devient un gros hit sur la plateforme).
Jusqu'à l'arrivée de la concurrence !

Or en août 2018 la situation a changé puisque le célèbre logiciel de discussion vocal Discord annonce qu'il va lancer son propre Store PC pour concurrencer les plus gros leaders du marché comme Steam, GoG, Origins, Uplay etc…

Mais c'est en décembre 2018 que les choses sérieuses commencent. Epic Games, le studio de développement derrière l'Unreal Engine, mais également Fortnite, annonce en grandes pompes le lancement de son propre Store : l'Epic Games Store. Avec déjà quelques exclusivités comme les excellents Hades et Ashen, Epic Games vous permet aussi, toutes les deux semaines, d'obtenir un jeu prédéfini du Store gratuitement à vie, comme ça a été le cas pour Subnautica ou Super Meat Boy.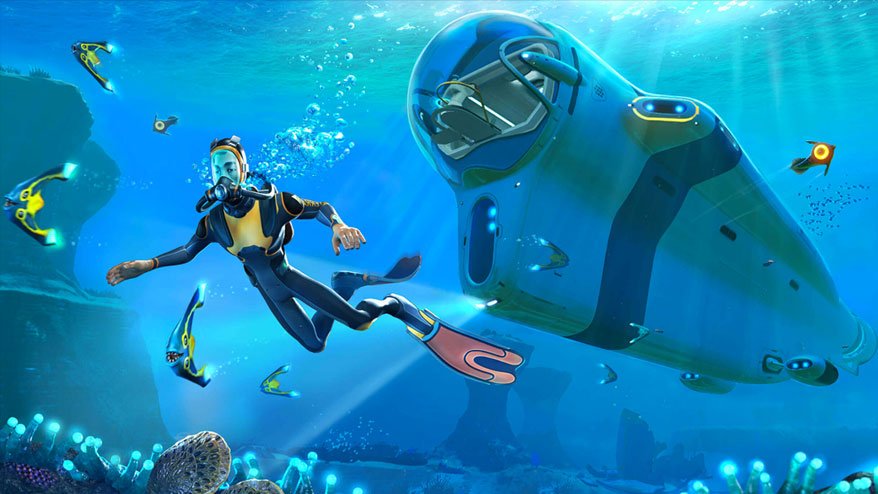 Subnautica a été offert aux utilisateurs de l'Epic Game Store en décembre


Mais la récente nouvelle qui lance les hostilités dans cette guerre du dématéralisé, c'est qu'Epic Games laissera 88% de revenus aux développeurs, contre 70% pour Steam. Les développeurs devront donc choisir entre la meilleure visibilité qu'offre Steam, ou la rentabilité immédiate que permet Epic Games. Pour ne rien arranger à ce duel, Discord s'en mêle et a très récemment annoncé qu'il allait permettre aux développeurs de toucher 90% des revenus générés par les ventes ! Du coup, certains jeux ont déjà désertés Steam pour aller se loger chez Epic Games devenu plus attractif financièrement.


Si tout s'arrêtait là, et que les développeurs mettent leurs jeux sur toutes les plateformes générales, tout finirait bien. Malheureusement, avec cette nouvelle « concurrence » arrive également les exclusivités temporaires. Par exemple, on vient tout juste d'apprendre que Metro Exodus, qui avait annoncé sa sortie le 15 février sur Steam, ne sera finalement disponible que sur le Epic Games Store pendant un an, jusqu'au 15 février 2020, avant que Valve ne puisse également le vendre sur sa plateforme.
Une concurrence qui profitera réellement aux joueurs ?


Alors en soit, les exclusivités sur PC, ce n'est pas nouveau. Origins et Uplay ne distribuent que les jeux Electronic Arts ou Ubisoft par exemple. Le Store Microsoft fait de même, comme avec Sea of Thieves ou State of Decay. GoG fait plus dans l'exclusivité du jeu indépendant, tandis que Steam qui s'est installé comme une « norme » auprès des joueurs, possède lui aussi beaucoup d'exclusivités introuvables sur d'autres plateformes.


Mais au final, la principale différence actuellement, c'est le montant des revenus que vont toucher les développeurs. Du côté des utilisateurs (les joueurs PC), cette nouvelle guerre devrait changer les habitudes concernant les plateformes puisque Steam ne sera plus en position hégémonique. Pour autant, si les différents acteurs proposent des jeux gratuits pour attirer les joueurs, l'offre globale ne devrait pas (pour le moment) tellement changer en ce qui concerne le prix des jeux…