Dans un communiqué, Riot Games a publié les chiffres d'audience du mondial 2019. Ils battent une fois de plus tous les records !
44 millions de spectateurs simultanés aux pics d'audience, et 21,8 millions de spectateurs par minute en moyenne, voici les chiffres de la finale des Worlds de 2019. En comparaison, le nombre de spectateurs aux pics d'audience était à peu près similaire en 2018, mais avec 2,2 millions de moins de spectateurs par minute, ce qui signifie que les fans ont regardé davantage de parties en 2019. Le communiqué n'a pas dévoilé le nombre de spectateurs uniques durant le tournoi, mais un rioter a pris le temps de commenter sur ce sujet via Reddit.
« Le nombre de spectateurs unique a également augmenté de façon significative, mais nous préférons communiqué sur le nombre moyen de spectateurs par minute à l'avenir. » - Riot JokrCantSpell.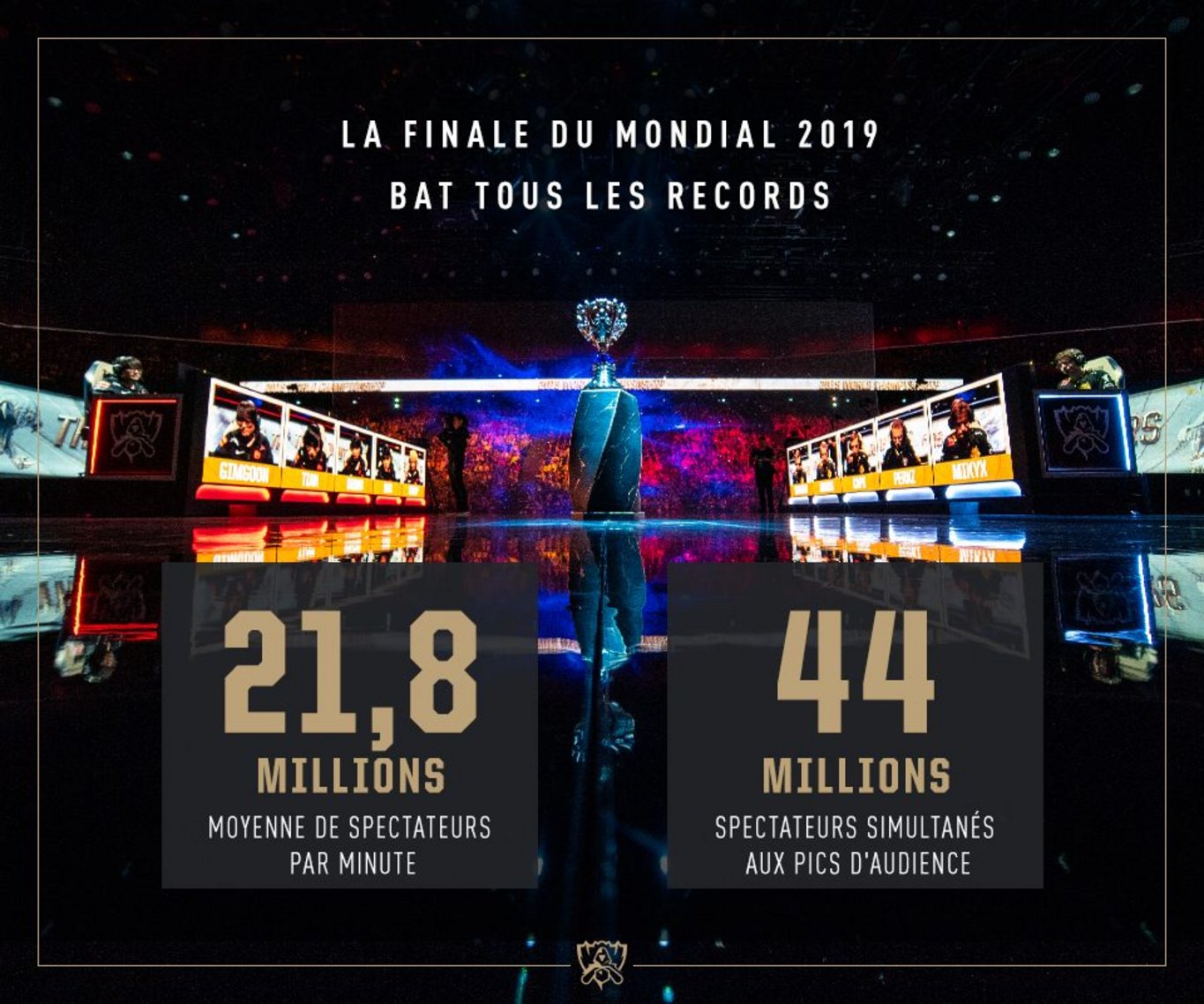 Une méta plus diversifiée que jamais
Plusieurs facteurs peuvent expliquer cet essor qui continue. Tout d'abord, il est certain que League of Legends n'est pas spécialement sur le déclin en termes du nombre de joueurs ou de sa scène esport. En outre, maintenant que l'Europe est plus compétitive que jamais et que les Worlds ne consistent plus à savoir quelle équipe coréenne l'emportera comme par le passé, le tournoi semble bien plus intéressant pour l'audience occidentale.
Enfin, la diversité de la méta semble être un facteur important, puisque ces Worlds 2019 ont vu s'affronter plus de champions uniques que n'importe quelles autres éditions par le passé.
Un écosystème de plus en plus développé
Le succès croissant de l'esport League of Legends pourrait aussi reposer sur la multiplication des ligues à travers le monde. Outre les ligues « majeures », il existe désormais une pléthore de ligues régionales et semi-professionnelles un peu partout.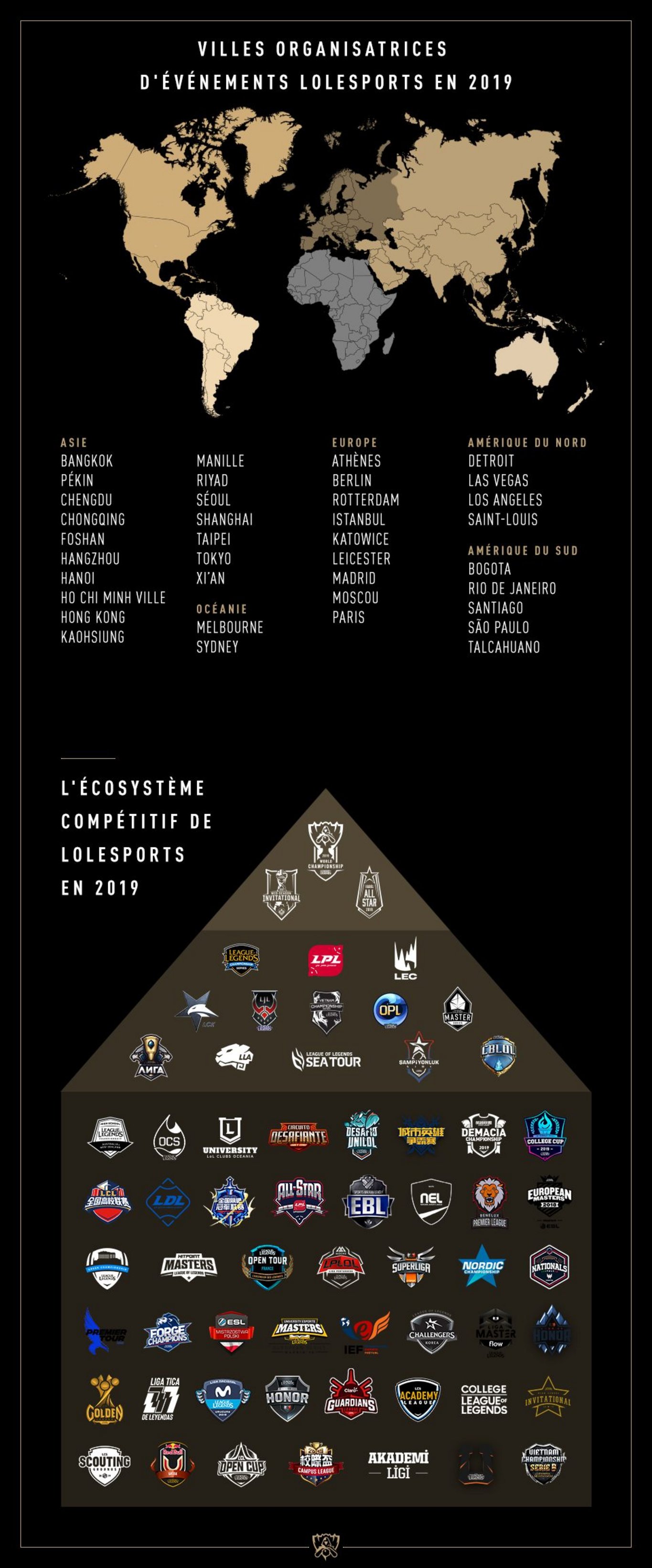 Il est comique de noter que l'Open Tour France est présent sur l'infographie de Riot Games, mais pas la LFL.
Comparé à d'autres esports qui ne reposent que sur une seule ligue principale, comme l'Overwatch league par exemple, l'écosystème de Riot est bien plus diversifié. En comparaison, selon le journaliste d'ESPN Jacob Wolf, l'audience de la finale des Worlds de LoL en 2019 est environ 20 fois supérieure à celle de la finale de l'OWL la même année.
Une chose est certaine, la scène esport de League of Legends continue d'exploser des records, et il ne serait pas surprenant que la finale de 2020 à Shanghai dépasse les 50 millions de spectateurs moyens par minute.